To continue to meet our high standards of customer care we need to continue to recruit the best physios and support staff to our team.
We want to continue our impressive record, and to do this we need to recruit the most talented and dedicated people! We want great physios and excellent support staff who share our vision to provide the best service possible.
We want to continue to expand our practice to provide a great physiotherapy service to as many people as possible. To achieve this we need the best physios! We want physios that not only have excellent diagnostic and treatment skills but also physios that know how to get the best out of everyone of their patients.
At Physio.co.uk we are always striving to achieve the best possible outcome for our patients, therefore, we need physios that get their patients' past plateaus and give them every possible opportunity to realise their potential. We only take on physios that are enthusiastic about what they do, committed and enjoy challenges. We expect all of our physios to achieve the best possible results for their patients.
It takes a lot of work to recruit the best, so we want to make every member of our team as happy as possible. If you think that you would be an asset to our team we would like to hear from you.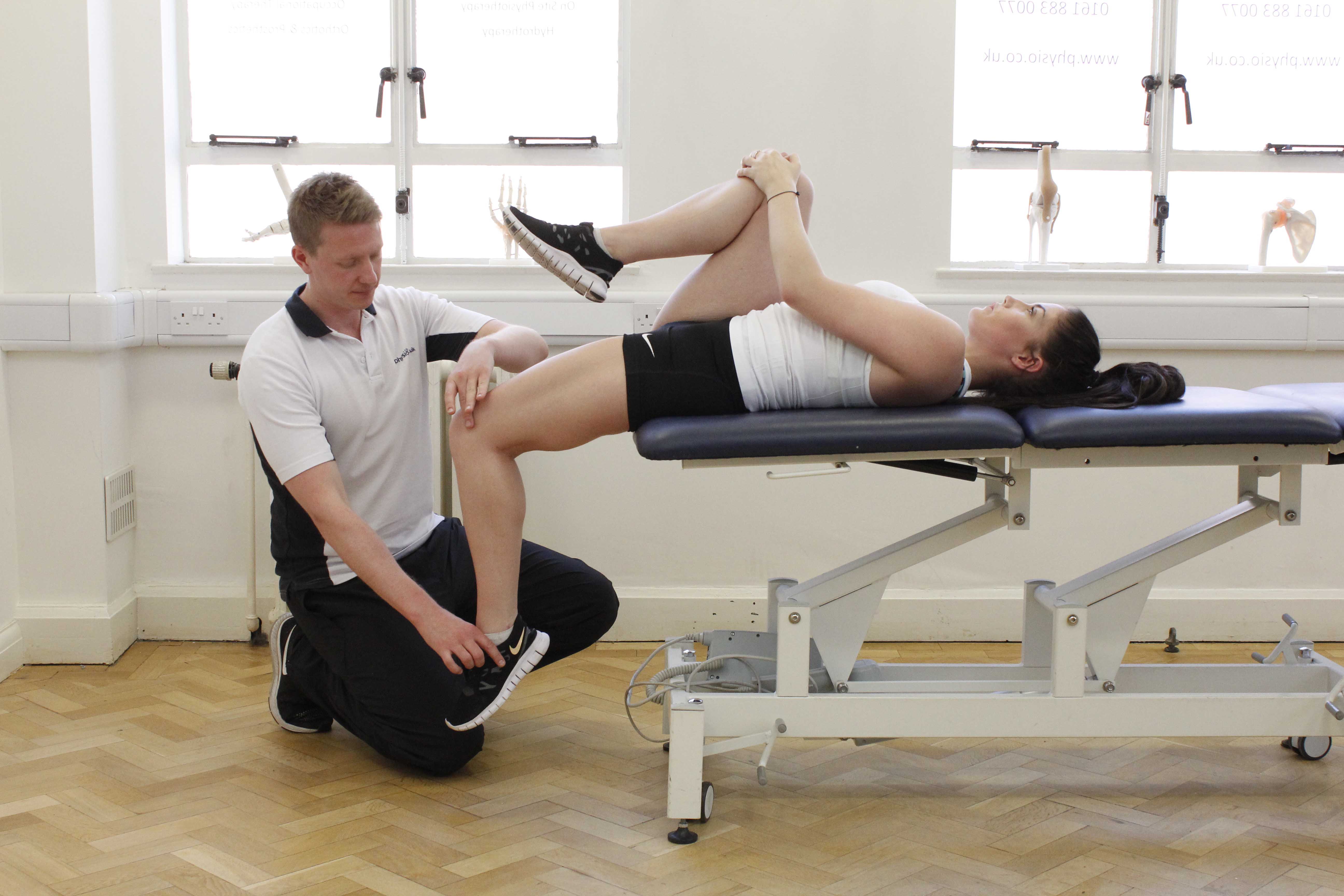 Above: Passive stretches of the hip and pelvis performed by a senior musculoskeletal physiotherapsit
The positions we currently have available are:
MSK Physiotherapists
Neuro Physiotherapists
Paediatric Physiotherapists
All our physiotherapists must have a proven track record in physiotherapy. If you feel that you have what it takes to be part of our team then please email
office@physio.co.uk
a copy of your CV and tell us why we should choose you.