Massage is a manipulation of superficial and deeper layers of muscles and soft tissues in the body. At Physio.co.uk we offer a wide range of different massage types that uses various techniques to achieve our patient's goals. Our massage treatments at Physio.co.uk can provide a range of health benefits, increase sporting performance and aiding in relaxation.
Massage therapists at Physio.co.uk provide a wide range of different types of massage. Therapists at Physio.co.uk can ensure you receive the best type of massage suited to your needs, based on the desired outcome you would like. Different types of massage we offer include: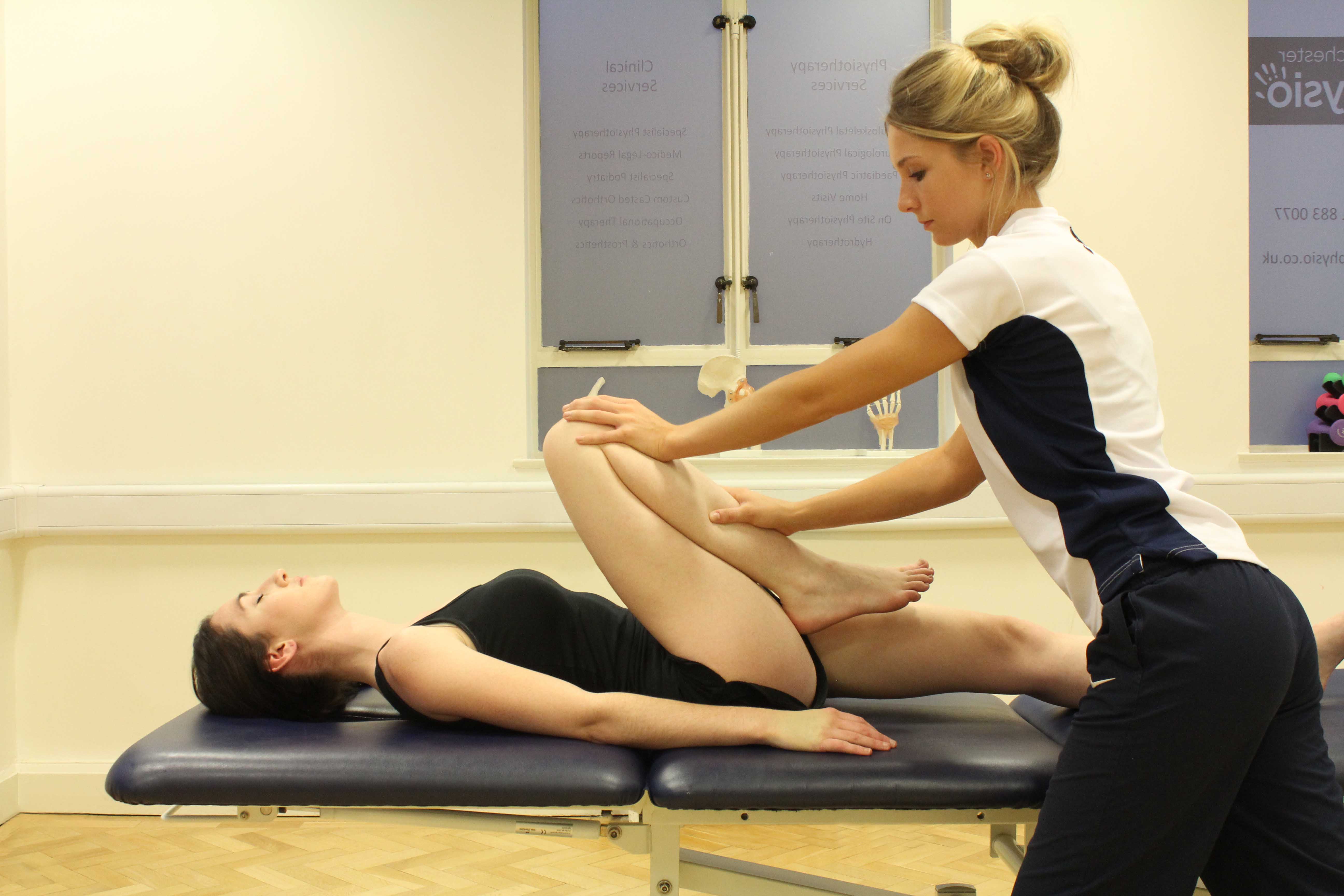 Above: Massage and stretches of the hip and knee applied by a specialist massage therapist
Massage Treatment Costs
As a special offer to new clients your first 30min massage session will be at the reduced cost of £25, if booked online (Saving £10).
A regular 30 minute massage session will cost £35.
A block booking of 4x 30min massage sessions will cost £99 (Saving £41).
A block booking of 8x 30 minute massage sessions will cost £175 (Saving £105).
All massage types provide health benefits, psychological and physiological effects. Massage can be effective as a one off treatment or as part of a regular programme.
Make a Booking
For more information on how massage therapy can help treat your condition or provide relief and relaxation, or to book yourself an appointment, please contact us via email at
office@manchesterphysio.co.uk
or call
0161 883 0077
Why not book a
massage appointment online
and
save £10!
- Was £35, now
only £25!
Offer exclusive to new patients only.