Arrange an appointment now by calling 0330 088 7800 to speak to one of our friendly receptionists to or use the online booking tool below:
We accept referrals from numerous sources. These include:
Self-referral
Business / employer referral
Health professional referral
Solicitor referral
Case Manager referral
Rehabilitation intermediary referral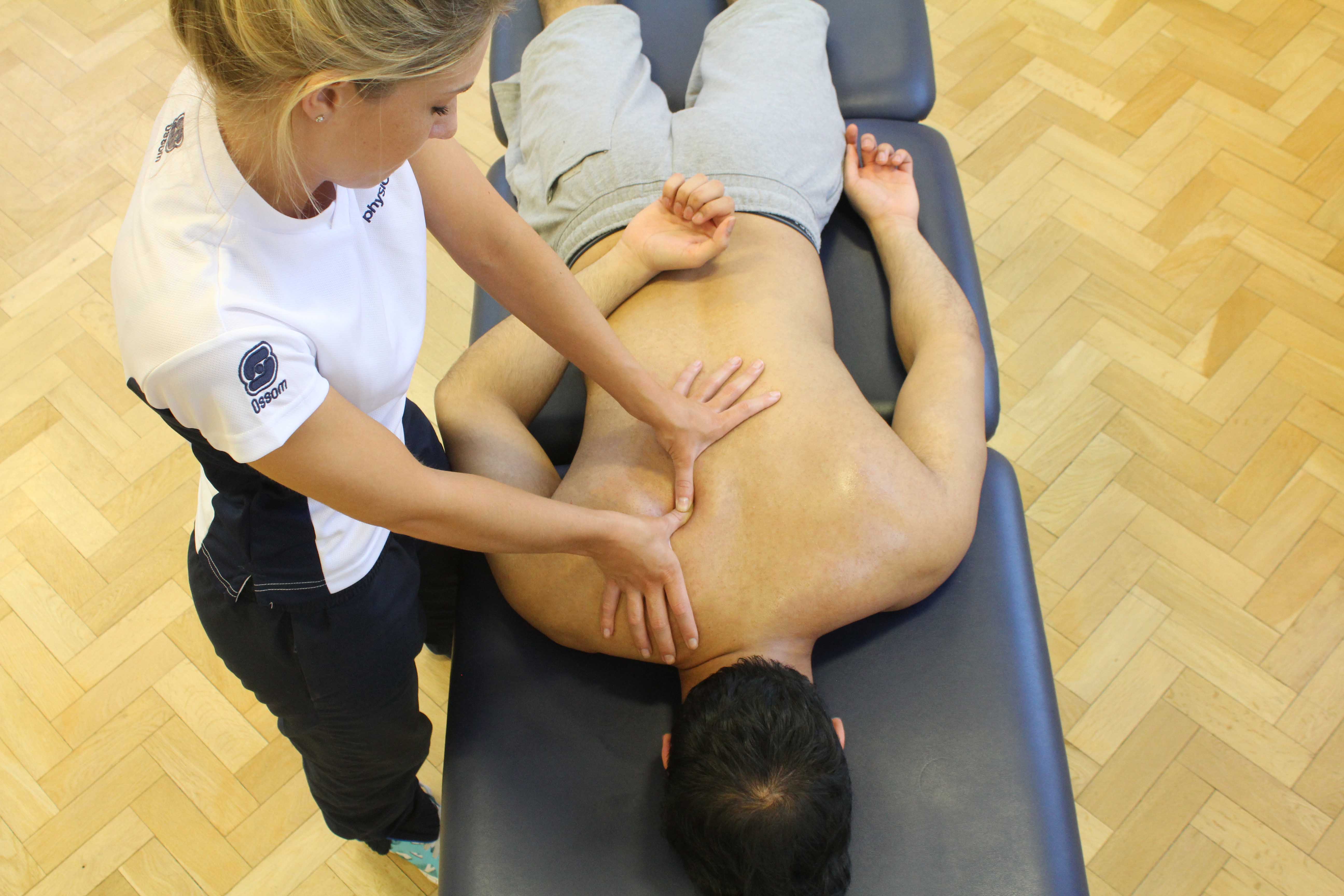 Above: Therapist discussing the assessment results and treatment options with the client
To arrange an appointment for a client, patient or employee please email us at
office@physio.co.uk
In order to ensure that every patient is seen by the best physiotherapist to meet their needs we will require you to provide some information regarding the reason for the referral upon booking.
If, after researching on our website, you are unsure if physiotherapy can help then please call or email us and one of our physiotherapists will call you back within 24 hours for a free phone consultation to discuss potential treatment. If we are unable to help we will try our best to point you in the right direction.
To make an enquiry, fill out the form below
To find out more about our services, or to arrange an appointment please call us now on 0330 088 7800 or email office@physio.co.uk