What is a mental health problem?
A mental health problem affects how we think, feel and behave and can have a significant impact on an individual's everyday life and physical function. Mental health problems can affect anyone of any age and currently affects one in four people in the UK at some point in their life. Mental health problems such as such as
dementia
and
Parkinson's
generally develop in older adults. There is no single cause of mental health problems and the reasons they develop are due to a complex interaction between social, biological and psychological factors.
Physiotherapy treatment can help a person with a mental health problem manage their symptoms and enhance their quality of life.
At Physio.co.uk, our physiotherapists are experienced at treating people with mental health problems including: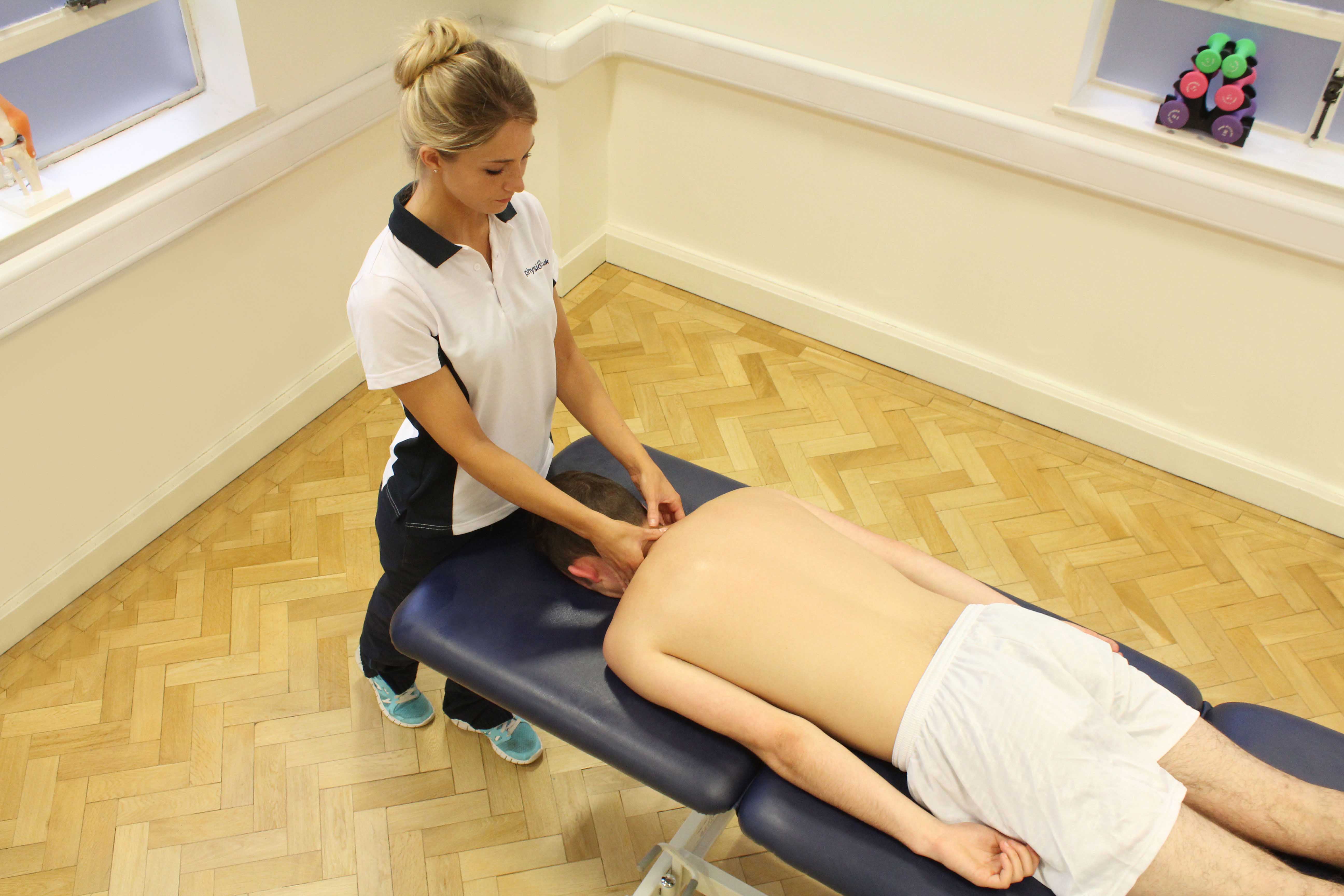 Above: Massage and mobilisations of the cervical spine by a specilaist massage therapist
For more information, or to book an appointment please call Physio.co.uk on
0330 088 7800
. You can also use our online booking system to
book an appointment online
today!