A lumbar disectomy is an operation to remove a damaged disc in the lower back. The intervertebral disc acts as a cushion between each pair of vertebrae in the spine. Commonly, a piece of the disk is removed which is irritating the nerve root or spinal canal. Taking out the injured portion of the disc also reduces the chance that the disc will herniate (bulge out) again.
This surgical procedure is done under a general anaesthetic to reduce pain and irritation. A small incision in the lower back is perfomed by the surgeon. A microdisectomy may be performed and is a less invasive procedure using a surgical microscope to repair the damaged disc.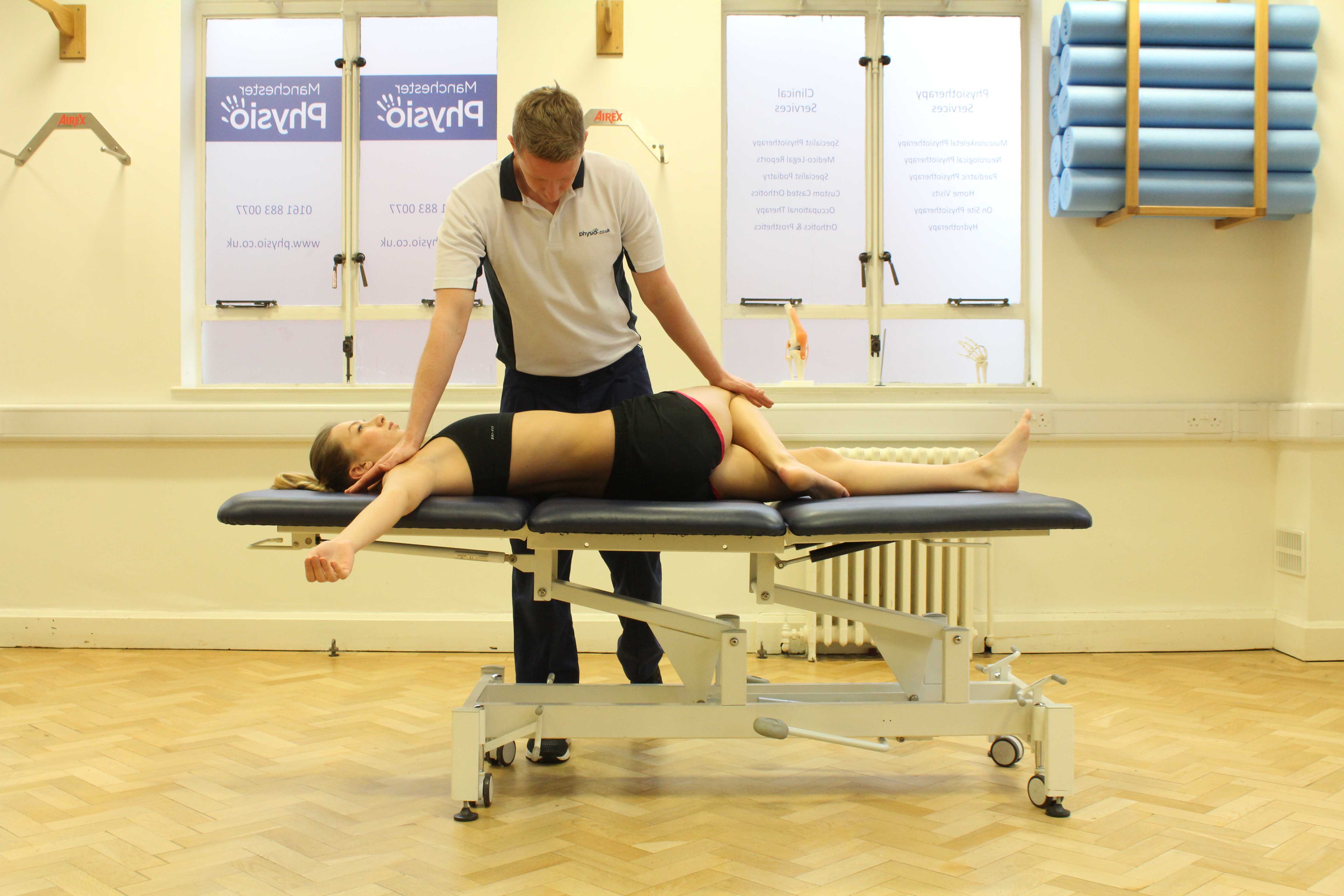 Above: Passive stretches of the lower back muscles and connective tissues
Physiotherapy before a lumbar discectomy
Physiotherapy treatment before your surgery will teach you ways to stretch and strengthen your muscles that support your back, in preparation for your operation and to aid recovery. A physiotherapist may also visit you before your surgery to discuss what to expect following your operation.
At Physio.co.uk, we offer lumbar disc prolapse physiotherapy to try and prevent the need for surgery.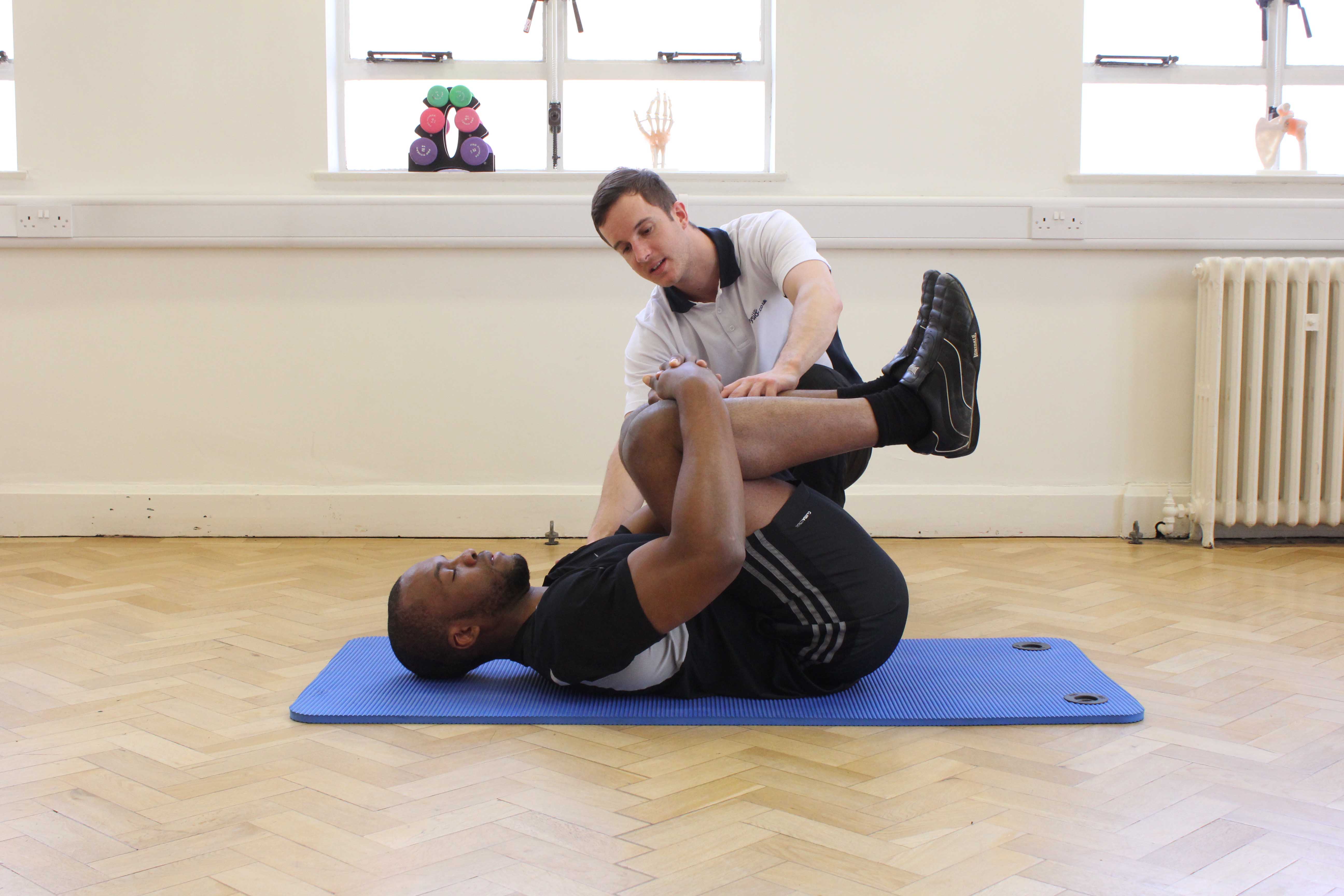 Above: Therapist led decompression exercises
Symptoms following a lumbar discectomy
You may experience some pain and discomfort in your lower back following your surgery. However, you will usually able to get out of bed within a few hours after surgery. A physiotherapist will show you how to transfer and move carefully and comfortably. When your condition is stable and your physiotherapist is confident that you will be safe to mobilise at home you will be discharged. Your physiotherapist will advise you about the activities that should be avoided during the first few weeks such as bending and lifting. Gentle exercises will also be provided by your physiotherapist, which should be continued at home on a regular basis to aid your recovery.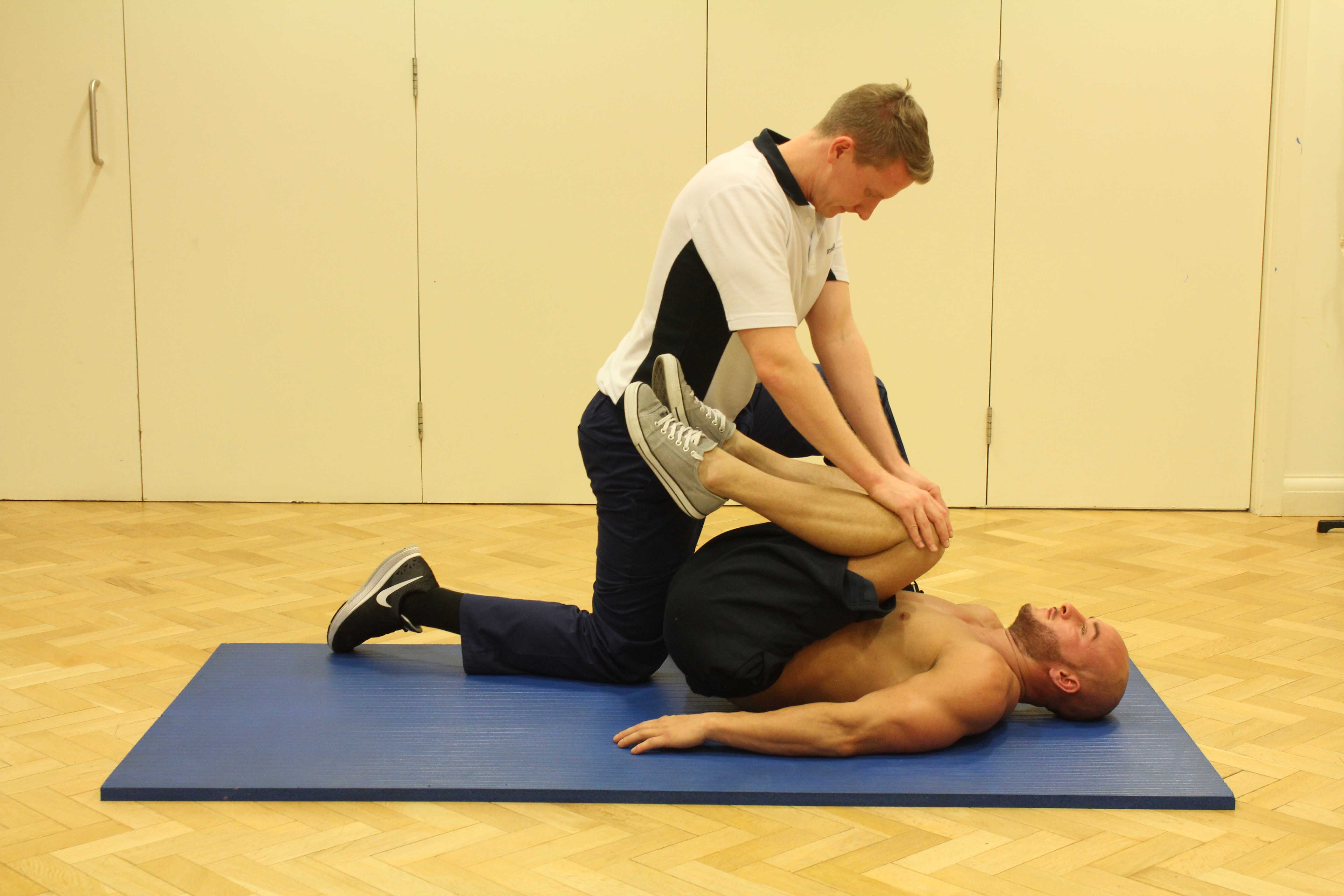 Above: Passive stretch of the lower back muscles performed by MSK physiotherapist
Physiotherapy following a lumbar discectomy
At Physio.co.uk, we provide specialised and individualised treatment for individuals following their lumbar discectomy. Physiotherapy treatment should be continued after your operation for the best possible recovery. Your physiotherapist at Physio.co.uk will take you through a structured rehabilitation programme tailored to your needs in order to enhance your recovery and get you back to a level you were previously so that you can enjoy the activities you value the most.
1-2 weeks
During the first couple of weeks after your operation, physiotherapy treatment at Physio.co.uk will focus on controlling pain and inflammation and encouraging healing of soft tissue. Physiotherapy treatment at this stage may include:
Ice
Ultrasound
Massage
Gentle active range of movement and stretching exercises.
Your physiotherapist will also show you ways to stay safe in your home during everyday tasks such as getting in and out of the bath, up and down the stairs and in and out of bed.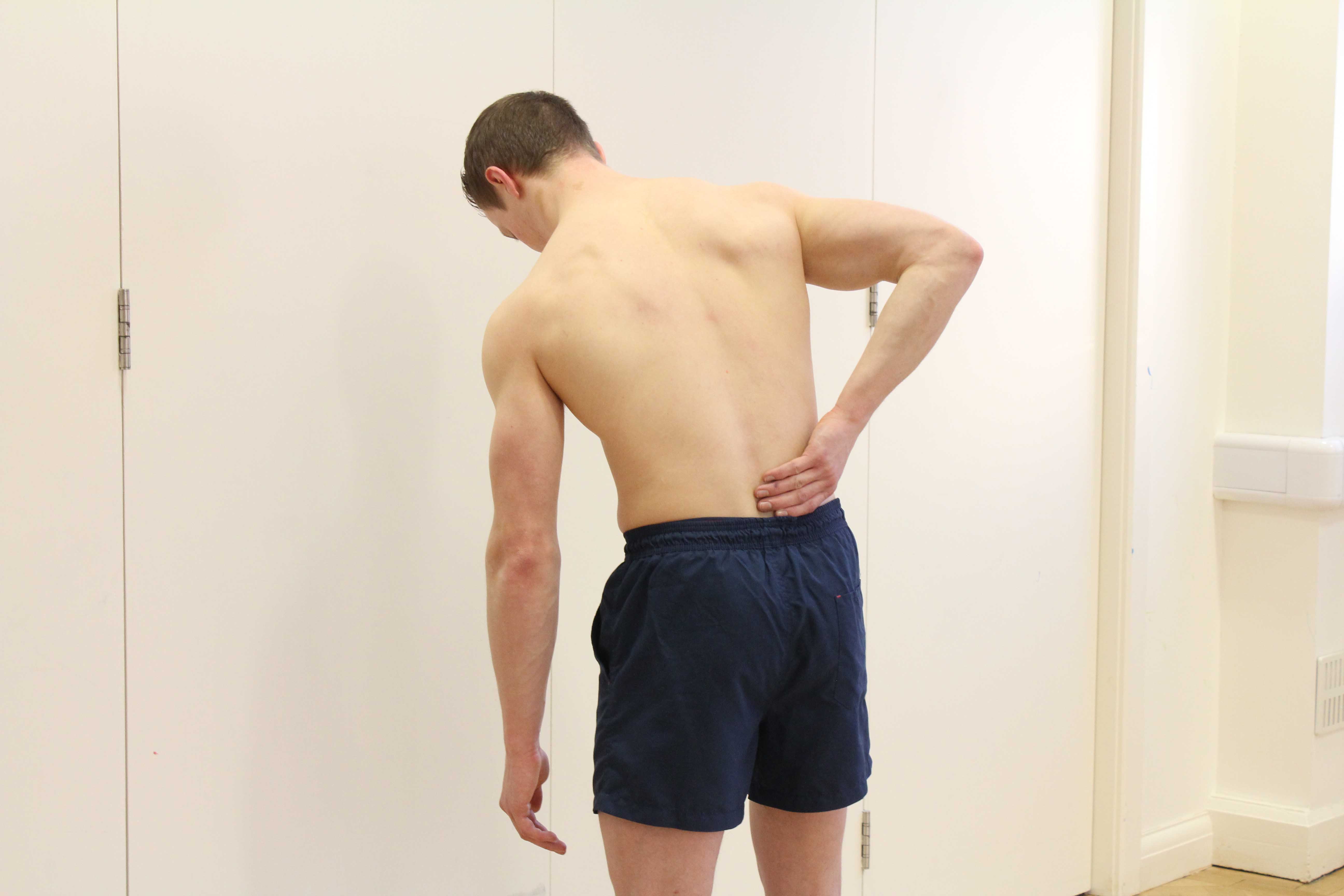 Above: Debilatating lower back disc pain
2-6 weeks
During this stage of your recovery, you will begin a structured exercise program with your physiotherapist. Walking, swimming and stationary cycling will be recommended to improve physical fitness and increase energy levels.
Your treatment program may also include exercises to help tone and control the muscles that stabilize the lower back. Your physiotherapist will support and guide you through the exercises to improve confidence and independence with functional activities. It is important to learn how to keep your back safe while you lift and carry items and as you begin to do more strenuous activities. Your physiotherapist at this time will also show you how to get in and out of the car as you may be safer to drive short distances. Individuals can return to light work in 2-4 weeks depending on their occupation. Your rehabilitation programme at this stage may include:
Walking
Swimming
Stationary bicycle
Stretching exercises to increase flexibility
Exercises to encourage muscle control
Correcting and varying posture during activities of daily living such as lifting, reaching and bending
6-12 weeks
During this time, your treatment program at Physio.co.uk will concentrate on progressing your previous exercises to strengthen muscles around your lower back and increase your range of movement. Your physiotherapist will also look at ways to help you at work such as posture and positioning to increase comfort. Physiotherapy treatment at this stage may include:
Abdominal strengthening exercises
Progressing walking distance
Exercises based around your work or sporting life
Swimming, walking and stationary cycling should be continued to optimise your weight and keep you fit. Individuals whose jobs involve strenuous manual labour may be advised to consider alternative work.
12+ weeks
At this stage of your recovery, you will continue to improve with the help of your physiotherapist. Your rehabilitation will focus on improving your confidence with daily tasks at work or home and make sure these activities are carried out safely and effectively. It is important for you to adhere to the prescribed programme in order to optimise your potential and return to work.
The amount of time it takes to return to normal activities is different for every patient. Physiotherapy treatment at Physio.co.uk, will relieve pain, improve functional ability and independence with activities important to you.
For more information call Physio.co.uk now on 0330 088 7800 or to book an appointment please contact us.