Ergonomic assessments are the evaluation of how an individual interacts with their workstation. Physio.co.uk have specialist physiotherapists who perform specialist ergonomic assessments on behalf of small, medium and large businesses.
Ergonomic assessments and reports are provided to reduce the risk of work related injury. The reports highlight current problems, potential future problems and make recommendations on equipment, advice and adaptations to improve the ergonomics of the workstation.
Each ergonomic assessment involves the formal assessment of the individual, their work tasks, the equipment provided to perform tasks and how they perform these tasks at their workstation.
Ergonomic assessments and reports are commonly provided by Physio.co.uk on:
DSE (Display Screen Equipment) Users
Telephone Operatives
Microscope Users
Production Line Workers
Packers
Drivers
Ergonomic assessments consist of:
Subjective Assessment
This part of the assessment is conducted in private, away from the workstation and other employees. The physiotherapist will gather information about normal work tasks, the workstation and any problems to date.


Objective Assessment
This part of the assessment is conducted at the individual's workstation. The physiotherapist observes the individual interacting with their workstation, performing tasks and using equipment. The physiotherapist will then discuss potential methods or equipment to reduce the risk to the individual.


Ergonomic Assessment Report
A report is written following the assessment. This report includes the assessment findings, problems raised, actions required and methods in which to reduce risk. If equipment is recommended suppliers will also be included.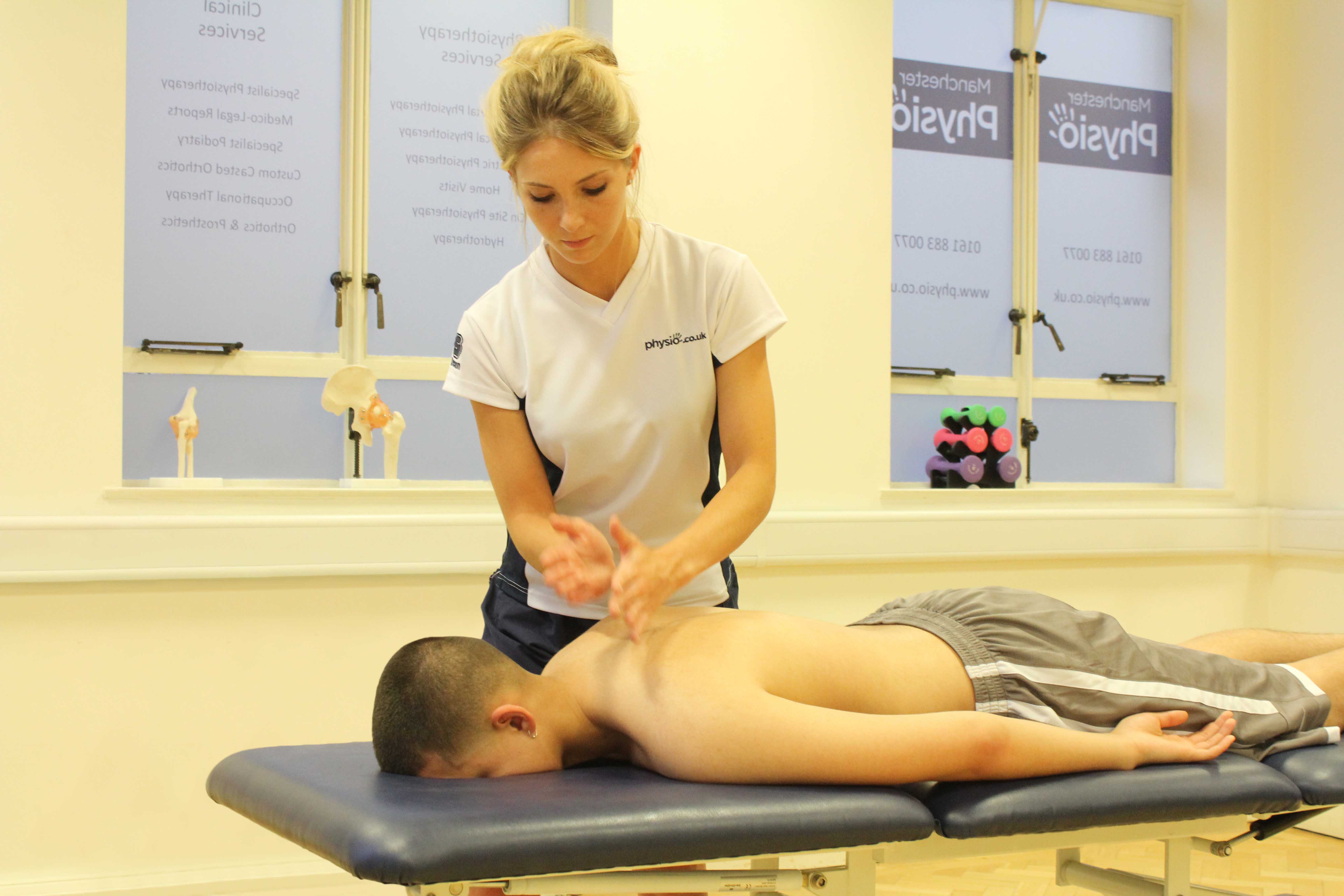 Above: Hacking percussion massage applied by an experienced MSK therapist
If you would like to arrange an Ergonomic Assessment or find out more about our services for businesses please call Physio.co.uk now on
0330 088 7800
or email:
office@physio.co.uk