Physio.co.uk provide physiotherapy assessments and reports for case managers looking to gain authorisation for future physiotherapy input and / or recommended equipment. We also provide assessments to ascertain if your client would benefit from physiotherapy input.
Reports are provided promptly and are of high quality. All our physiotherapists are available by phone should you require to speak to them before or after the report is written. All reports will provide costings for any physiotherapy input or equipment that is recommended.
Whatever the needs or age of you client we have the specialist physiotherapists required to assess them. Our physiotherapists will make recommendations based on our extensive knowledge of what rehabilitation services / equipment are available.
Benefit of our assessment and report service include:
Quick reporting
Quality reports
Assessments with clients are arranged by our experienced admin team.
Assessments can be arranged wherever is most suitable for your clients - home or clinic.
Physiotherapy specialists in all areas
Recommendations can be implemented promptly
Case Manager welcome to observe assessment if desired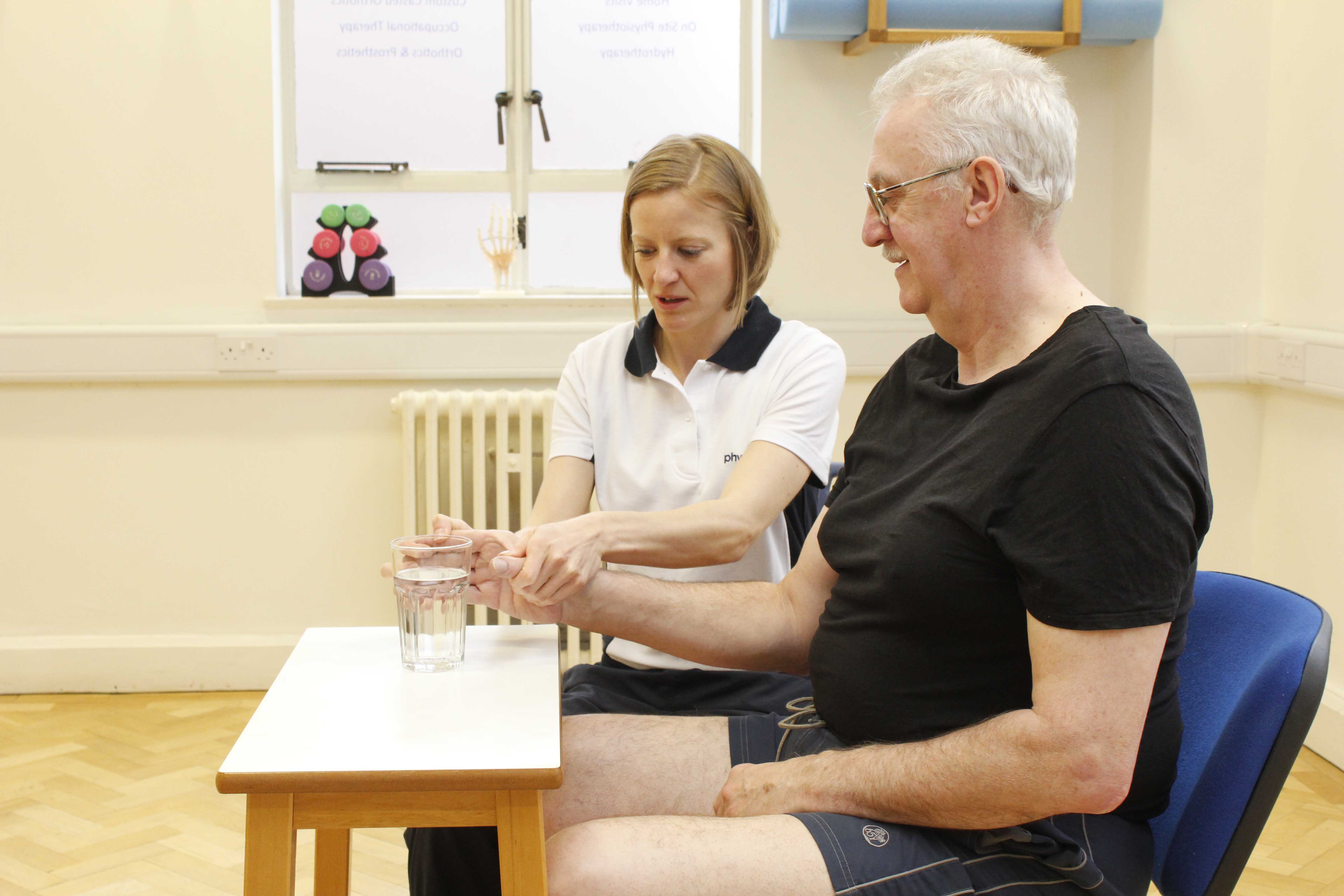 Above: Functional fine motor skills practised with assistance from a specialist physiotherapist
From experience we know that case managers and their clients are extremely satisfied with the services we provide.
To find out more about our services, or to arrange an appointment please call us now on 0330 088 7800 or email office@physio.co.uk