Functional Electrical Stimulation (FES) is suitable for individuals who suffer from
muscle paralysis
as a result of injury to the central nervous system. The central nervous system (CNS) is the brain and spinal cord. Examples of
neurological conditions
which cause
muscle weakness
and a reduction in mobility as a result of injury to the CNS include:
Hereditary spastic paraplegia
Multi-system atrophy
Individuals who have
foot drop
due to a peripheral nerve injury – for example, a broken leg or ankle may not be appropriate for treatment with FES. This is because the peripheral nerves have been damaged rather than the central nervous system.
At Manchester Physio, our experienced clinicians are able to offer a detailed neurological assessment to determine your suitability for the use of FES. It is important to check that you have sufficient range of movement, good skin integrity and are able to feel and tolerate a light tingling sensation.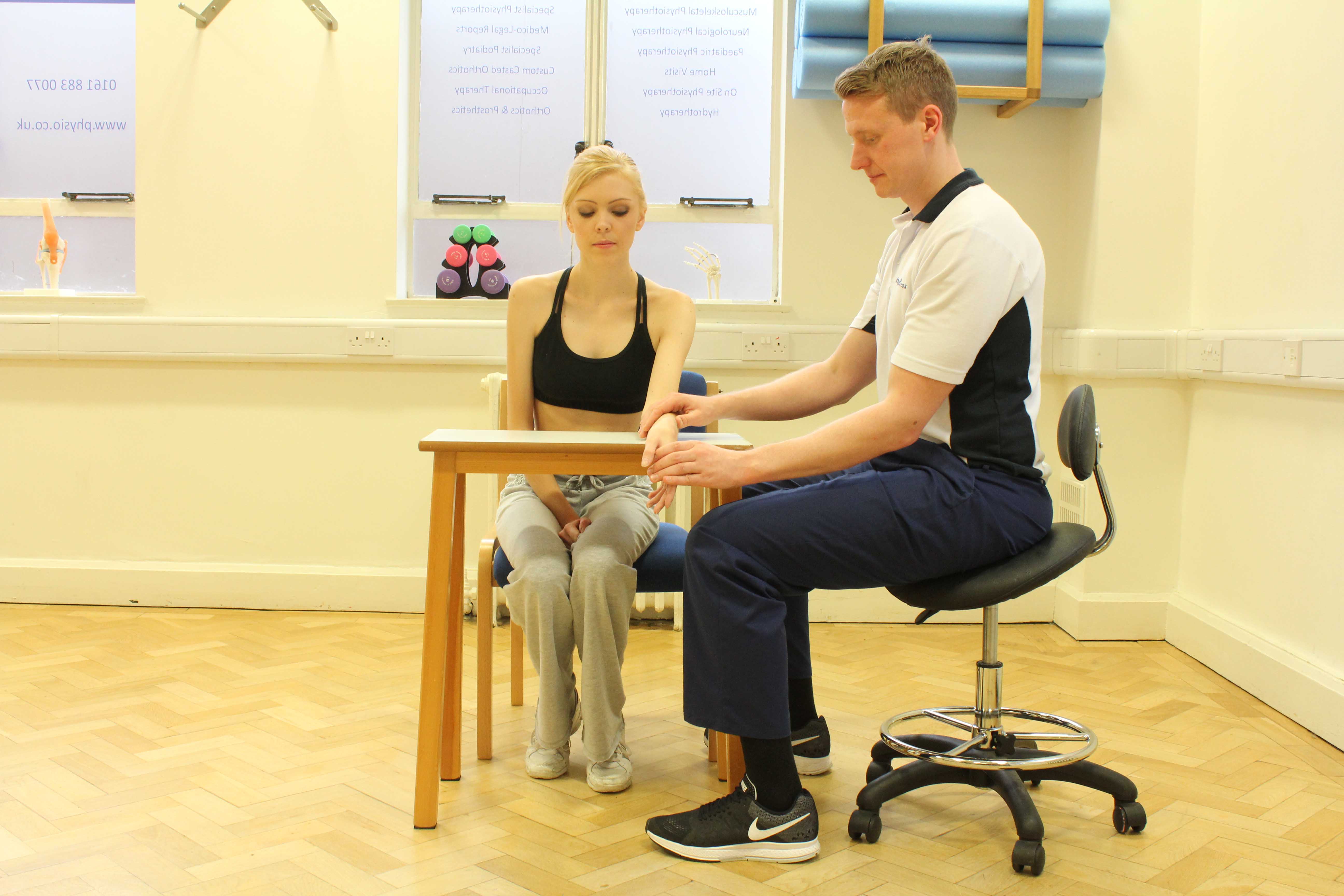 Above: Functional electrical stimulation assessment by a neurological physiotherapist
Unfortunately, some individuals will not be appropriate for treatment with FES. This will include individuals who:
Are pregnant
Have epilepsy
Have a cardiac pacemaker
Have a peripheral nerve injury
If you would like to find out more about Functional electrical stimulation contact Physio.co.uk today by calling us on
0330 088 7800
, where you can speak to one of our specialist neurological physiotherapists if required or book an appointment.
Alternatively, you can us the following links to find out more about FES and use our online booking system to
book an appointment online
today.