Pilates is suitable for people of all ages ranging from pensioners wanting to improve their general well-being, expecting mums to new mums, people suffering from a variety of
musculoskeletal conditions
and even sports enthusiasts wanting to further improve their performance. Pilates is suitable for different:
Conditions
Sports
General health benefits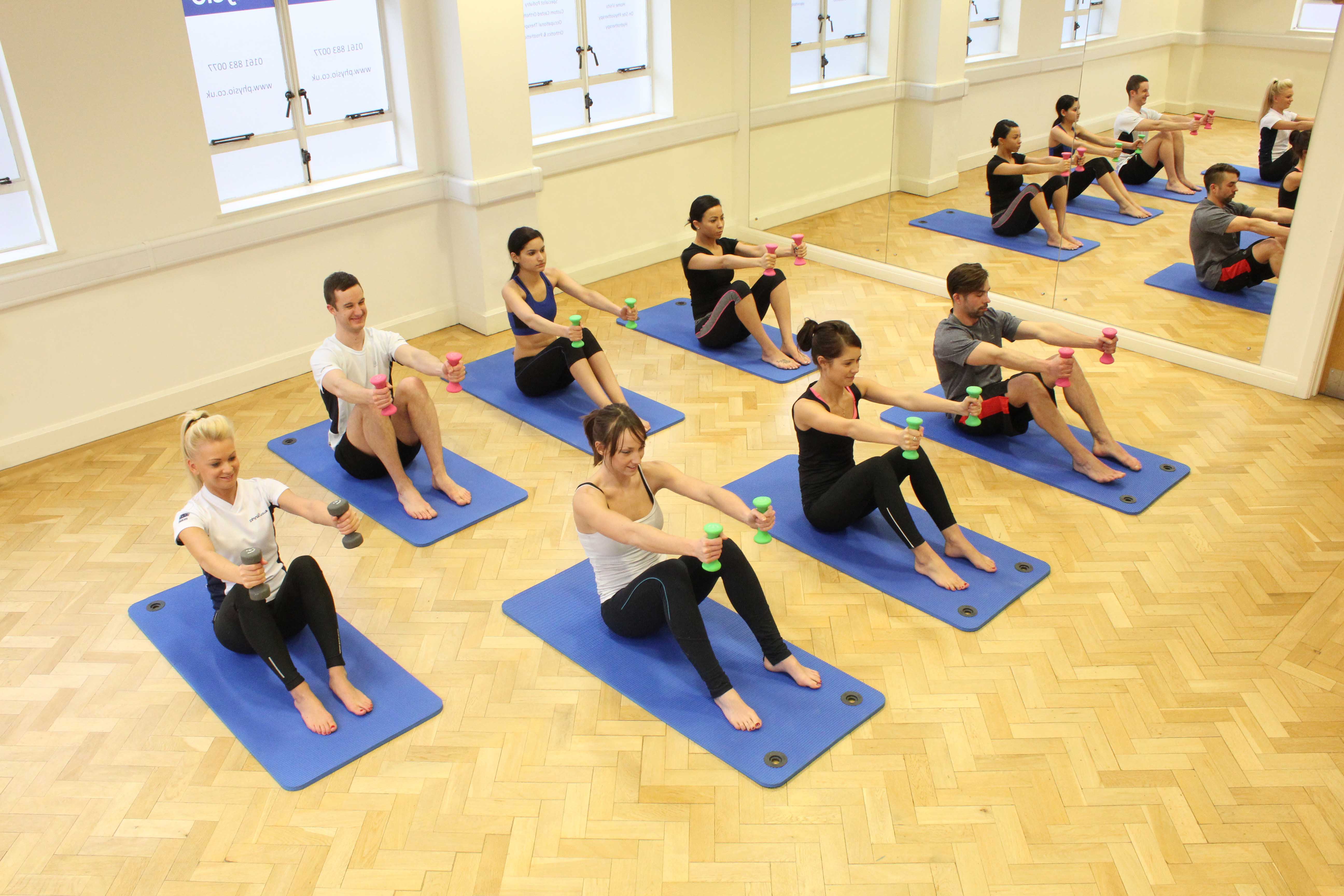 Above: Physiotherapist led pilates class using foam rolls
Conditions Suitable For Pilates
Pilates was initially used mainly by dancers but has now become recognised to have beneficial effects in a wide range of conditions and sports. Pilates is such a good concept that everyone can gain something from Pilates. Some common conditions we treat are:
Hamstring problems
Postural/biomechanical problems
Weak bottom muscles
Sacra-iliac pain
Knee and hip pain
Hypermobility syndrome
Post abdominal surgery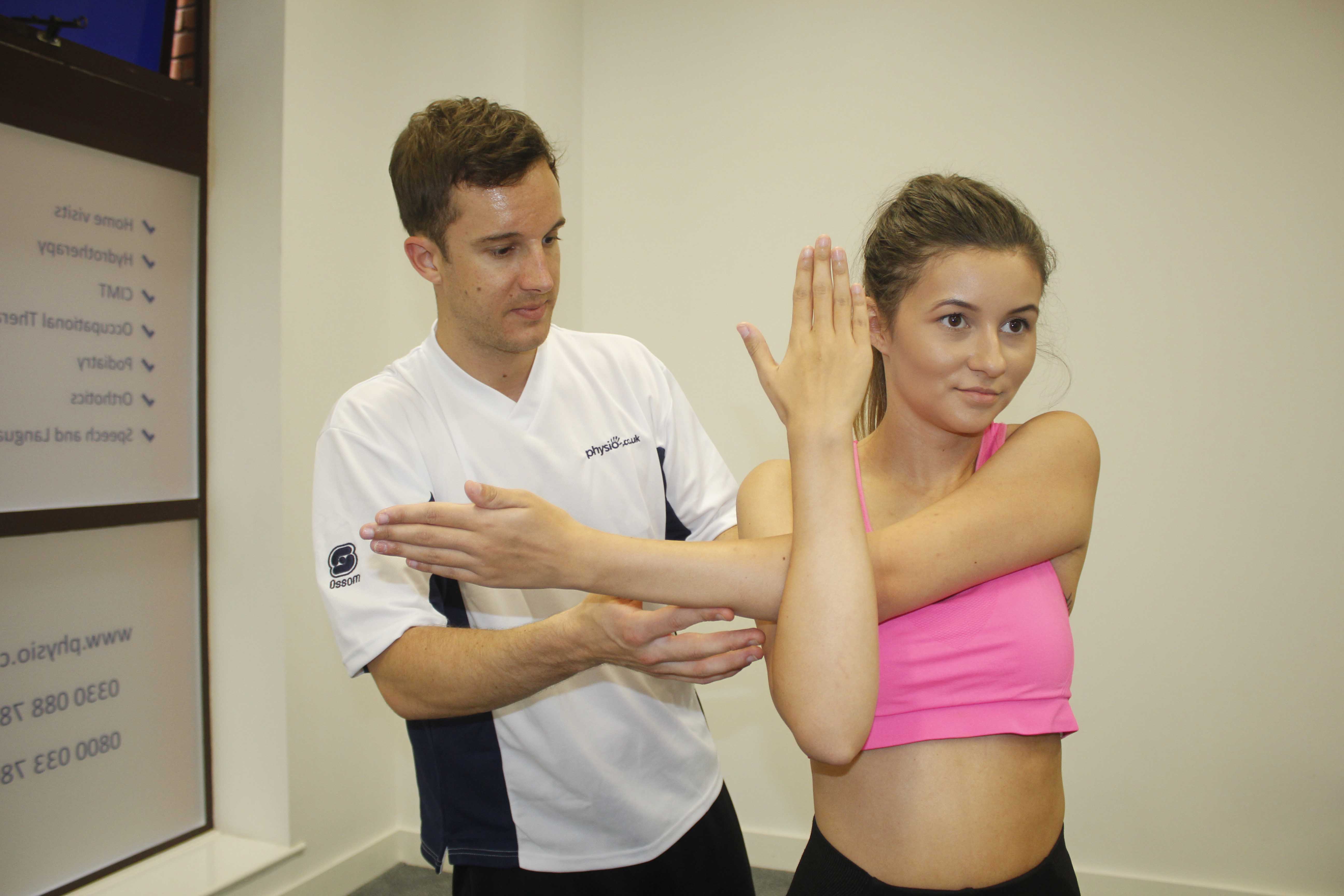 Above: One to One Pilates session with specialist physiotherapist
Sports Suitable For Pilates
Many sports now focus more on strength and conditioning due to the beneficial results gained from Pilates. Core strength is the key for all of this and makes up a large volume of athletes training programs. If you are starting out jogging, compete in triathlons or do contact sports building a strong core should be part of your exercise program. Pilates is an excellent way to help improve these areas.
Some of the sports which benefit from Pilates are:
Dancing
Rugby
Cycling
Swimmers
Horse riding
Gymnastics
Football
Runners
Skiing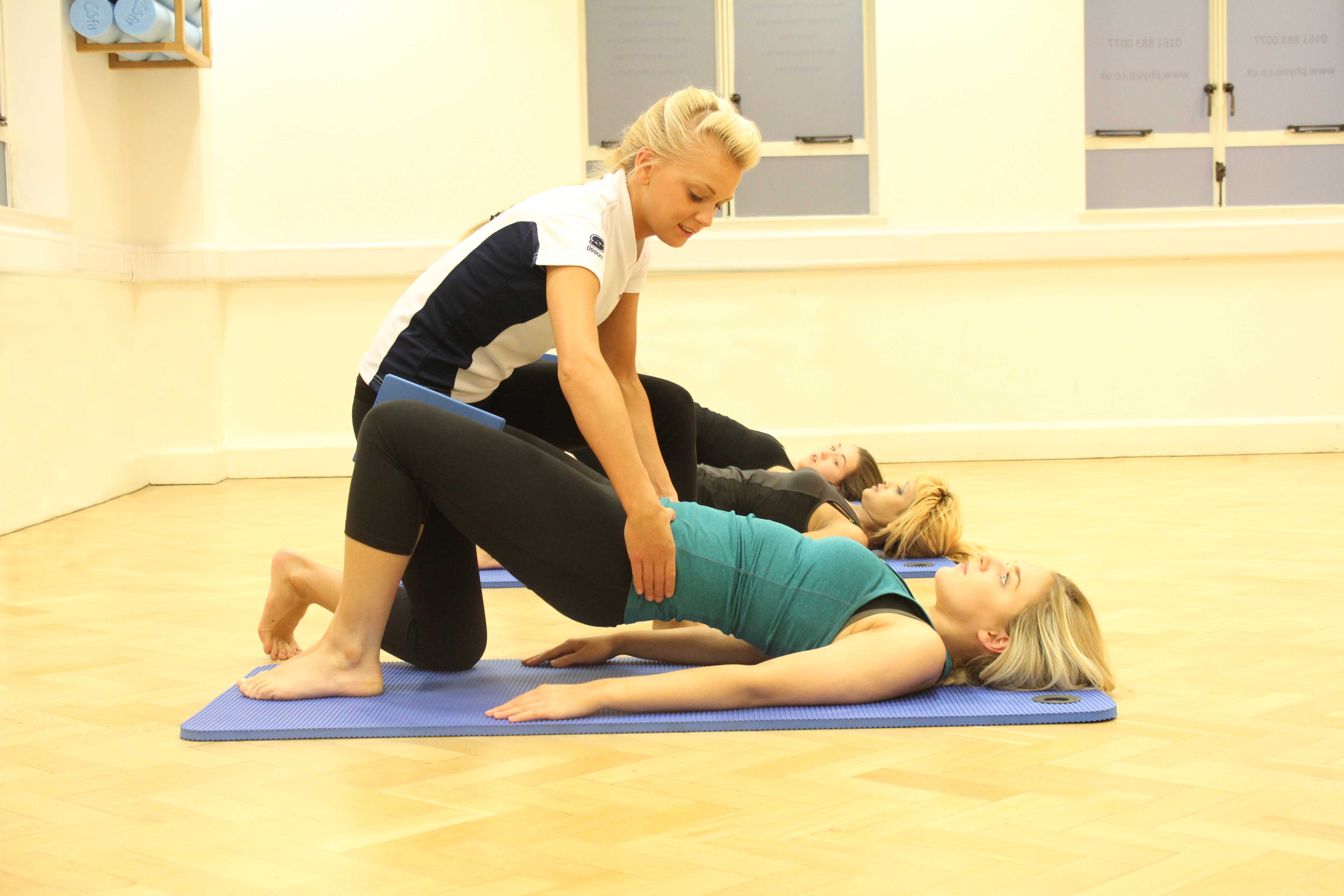 Above: One to One Pilates session with specialist physiotherapist
General Health Benefits of Pilates
Pilates offer a range of benefits that can be attained by everyone taking part. Some benefits you may gain include:
Better posture
Lowered stress levels
Greater joint mobility
Greater body awareness
Improved performance
Improved flexibility
Greater strength and muscle tone
Better co-ordination
Fewer injuries
More efficient respiratory, lymphatic and circulatory system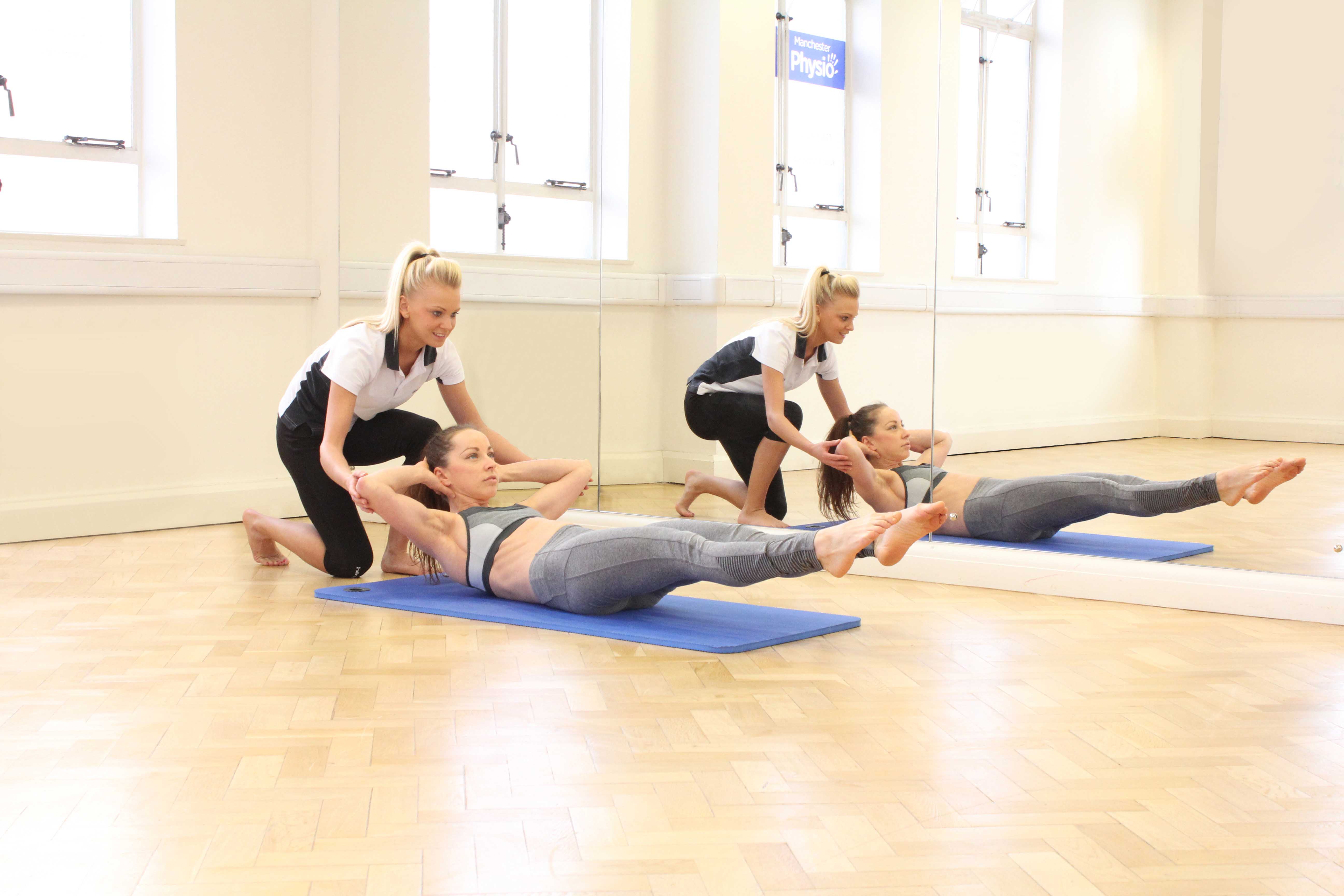 Above: Small class size, specialist Physiotherapist led pilates sessions
Contact Physio.co.uk on
0330 088 7800
to book your Pilates session today.