What is spina bifida?
Spina bifida is a birth defect that involves the incomplete development of the spinal cord during the first month of pregnancy causing a wide range of symptoms that affect mobility, cognition and bladder function.
Physiotherapy treatment for babies and children with spina bifida will maximize your child's physical potential and improve their independence with function tasks.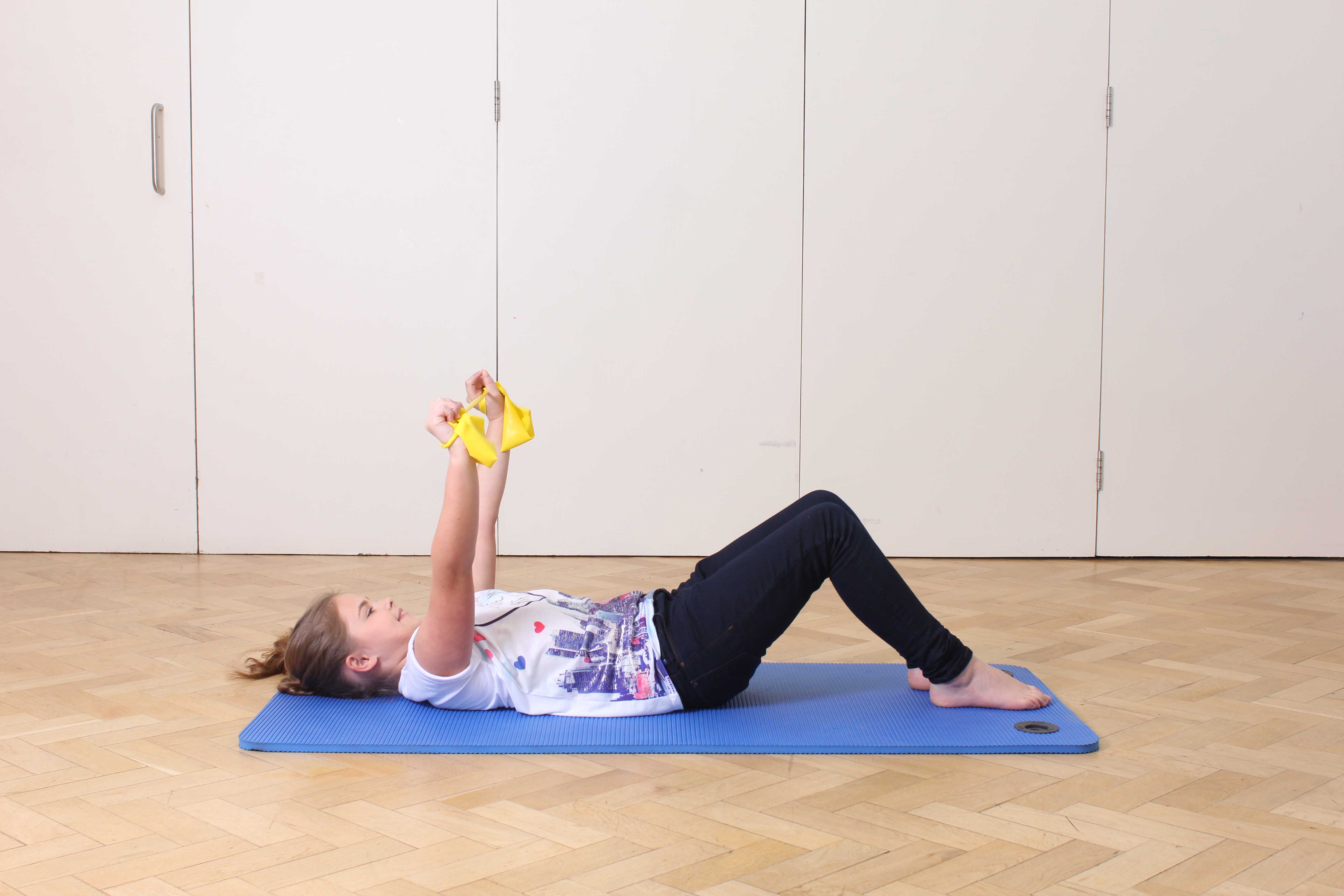 Above: Stretches and mobilisations of the hip, knee and ankle performed by a paediatric physiotherapist
What are the types of spina bifida
There are three main types of spina bifida including:
Spina bifida occulta - this is the most common and least severe type of spina bifida. In spina bifida occulta, the opening in the spine is very small and children usually present with no symptoms.
Spina bifida meningocele - this is the rarest type of spina bifida where the vertebrae (bones of the spine) are normal, but the protective membranes are pushed out between openings in the vertebrae. Surgery can remove these membranes and no further treatment is required.
Myelomeningocele - this is the most serious type of spina bifida where the spinal column remains open along several vertebrae, and the membranes and spinal cord push out to create a sac in the baby's back. The sac can be covered with skin, but it often remains open, leaving the nervous system vulnerable and can damage the spinal cord resulting in partial or total paralysis of the lower limbs, bowel and bladder incontinence and learning difficulties.
What are the symptoms of spina bifida?
The severity of the myelomeningocele spina bifida depends on where the opening in the spine is. Children who have an opening at the top of their spine are more likely to experience total paralysis of their lower limbs and other mobility difficulties than children who experience an opening in the middle or base of their spine. Symptoms may include:
Hydrocephalus
also develops in 80% of children with myelomeningocele.
Other symptoms include learning difficulties and bladder and bowel incontinence.
Physiotherapy for spina bifida
Physiotherapy for a child with spina bifida should commence as soon as possible after diagnosis. Children with spina bifida will benefit from specialist neurological physiotherapy. At Physio.co.uk, our paediatric neurological physiotherapists acknowledge that every child with spina bifida is different so treatment will be tailored to their needs. Physiotherapy will depend on the level of damage to your child's spine. Your child will be supported and guided throughout their treatment and your physiotherapist will also work closely with family members and teachers.
At Physio.co.uk our specialised neurological physiotherapists will provide physiotherapy for total
paralysis
or physiotherapy for partial paralysis
Physiotherapy for total paralysis
Physiotherapy for children with total paralysis of the lower limbs will concentrate on maintaining tissue capability, maximising physical potential and promoting independence so your child can carry on with the activities he/she enjoys with their friends and family. Physiotherapy treatment may include:
Increasing muscle strength and stamina in the upper limbs and trunk to reduce muscle weakness and improve ability with transfers and mobility.
Muscle stretching to maintain muscle and tissue length and range of movement below the level of injury in the spine and to prevent the development of contractures and pressure sores.
Regular standing to weight bear which is good for the bones and increases circulation to the internal organs.
Exercises to improve balance and coordination.
Teaching wheel chair skills which include pushing and turning the chair, operating the brakes and removing the footplates and arm.
Teaching transfers (getting in and out of a wheelchair, bed, shower/bath, on and off the toilet).
Advice on orthotic devices.
Correcting and varying different postures to prevent soft tissue shortening and pressure sores.
Reducing pain and muscle spasms.
Hydrotherapy to lengthen tight muscles and improve muscle strength above the level of injury.
Physiotherapy for partial paralysis
Children with partial paralysis will present in different ways depending on the level of damage to the spine. Physiotherapy for children with partial paralysis will focus on maximising mobility and independence with everyday tasks at home and at school. Physiotherapy treatment may include:
Exercises to strengthen weak muscles in the arms and legs
Muscle stretching to reduce stiffness and prevent the muscles form shortening
Promoting normal movement
Increasing control of movement of the arms, legs and trunk
Promoting early mobility with use of leg braces or canes for assistance if necessary
Exercises based on everyday activities to promote independence
Exercises to improve balance
Enhancing ability with transfers including bed mobility and sit to stand
Advice on positioning in lying sitting and standing to increase comfort
Advice on orthotic devices and walking aids
Hydrotherapy to relive stiff muscles, strengthen weak muscles and maximise mobility
Our specialised paediatric physiotherapists at Physio.co.uk will maximise your child's potential and improve their quality of life.
If you would like more information on physiotherapy for spina bifida or to book an appointment please call
0330 088 7800
, or
book online
today!