What is a Jaw Fracture?
A jaw fracture is a break in the bone that forms the chin and jaw line. This bone is known as the Mandible. Mandible fractures can occur for a number of reasons including:
Blow to the face (assault)
Fall
Road Traffic Accident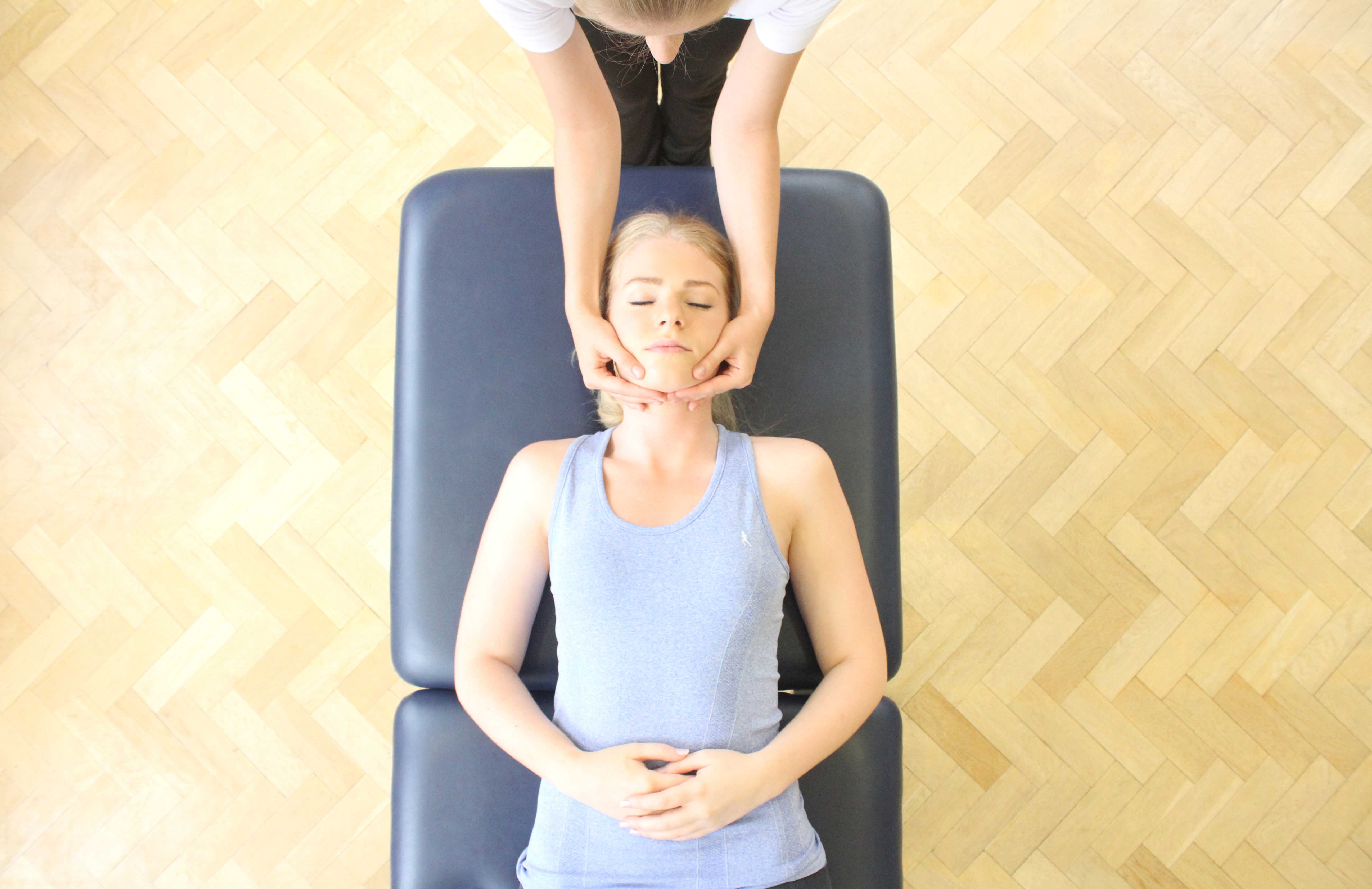 Above: Massage and mobilisations of the jaw to releive stiffness and aching
Depending upon the severity of the fracture will depend upon the type of treatment which is needed. The two different treatment options are:
Conservative management
Surgery for jaw fracture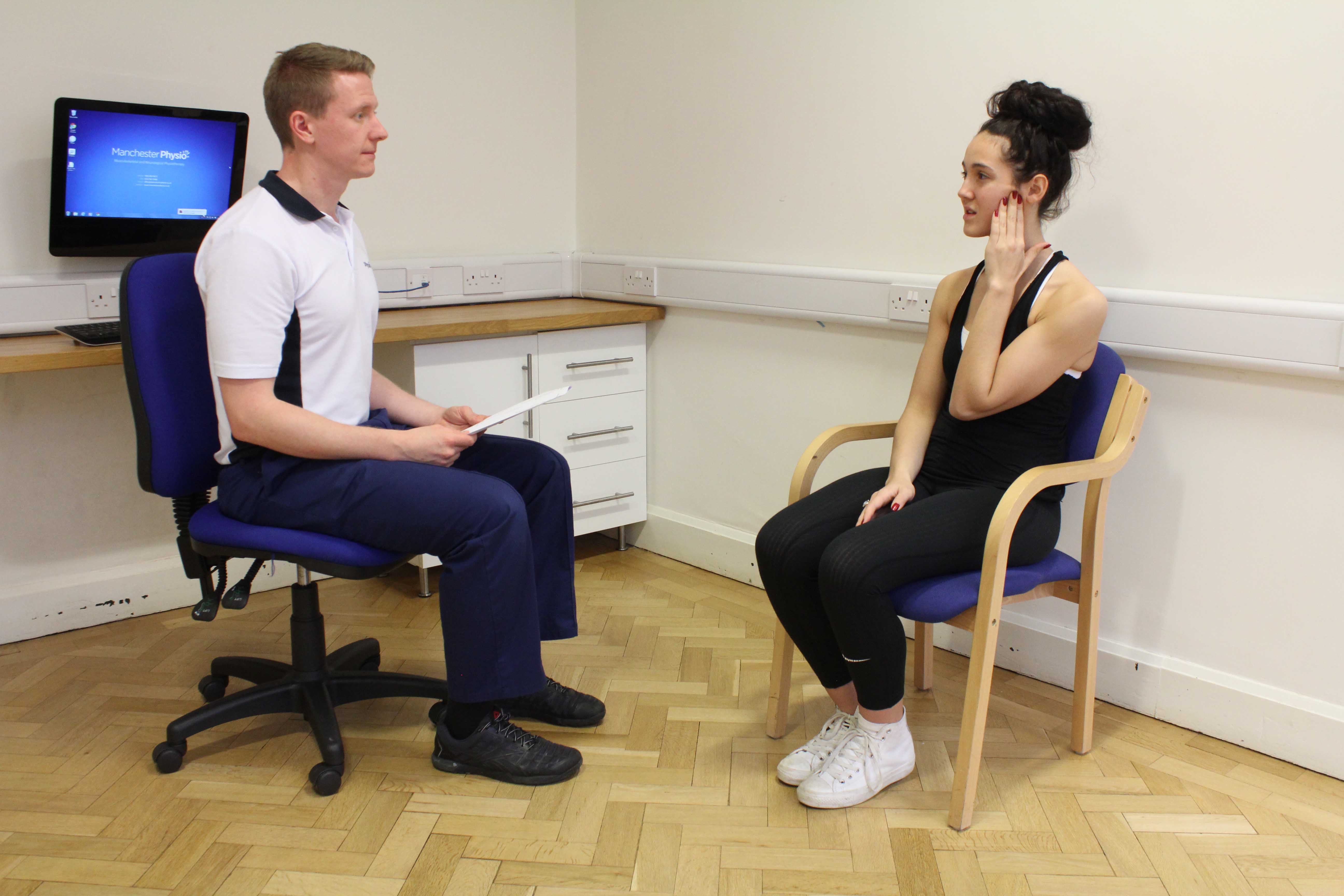 Above: Physiotherapy assessment of jaw pain
Conservative management is the management of the fracture without surgical intervention. This form of treatment will be chosen if the fracture is stable and does not require any fixation. Physiotherapy will be involved with the conservative management of jaw fractures.
Above: Soft tissue massage and mobilisation of the jaw to relieve stiffness and pain
How can Physiotherapy Treat Jaw Fractures?
Physiotherapy plays an important role in the treatment of jaw fractures when a conservative measure has been taken. The conservative measure may involve the splinting of the jaw for several weeks depending on the severity while the initial stage of bone healing takes place. Physiotherapy can help treat and optimise bone healing through a variety of treatment some of which include:
These treatments will help to optimise bone healing and speed the rehabilitation process. These treatments will be used in combination of each other as the physiotherapist sees appropriate as the healing process progresses.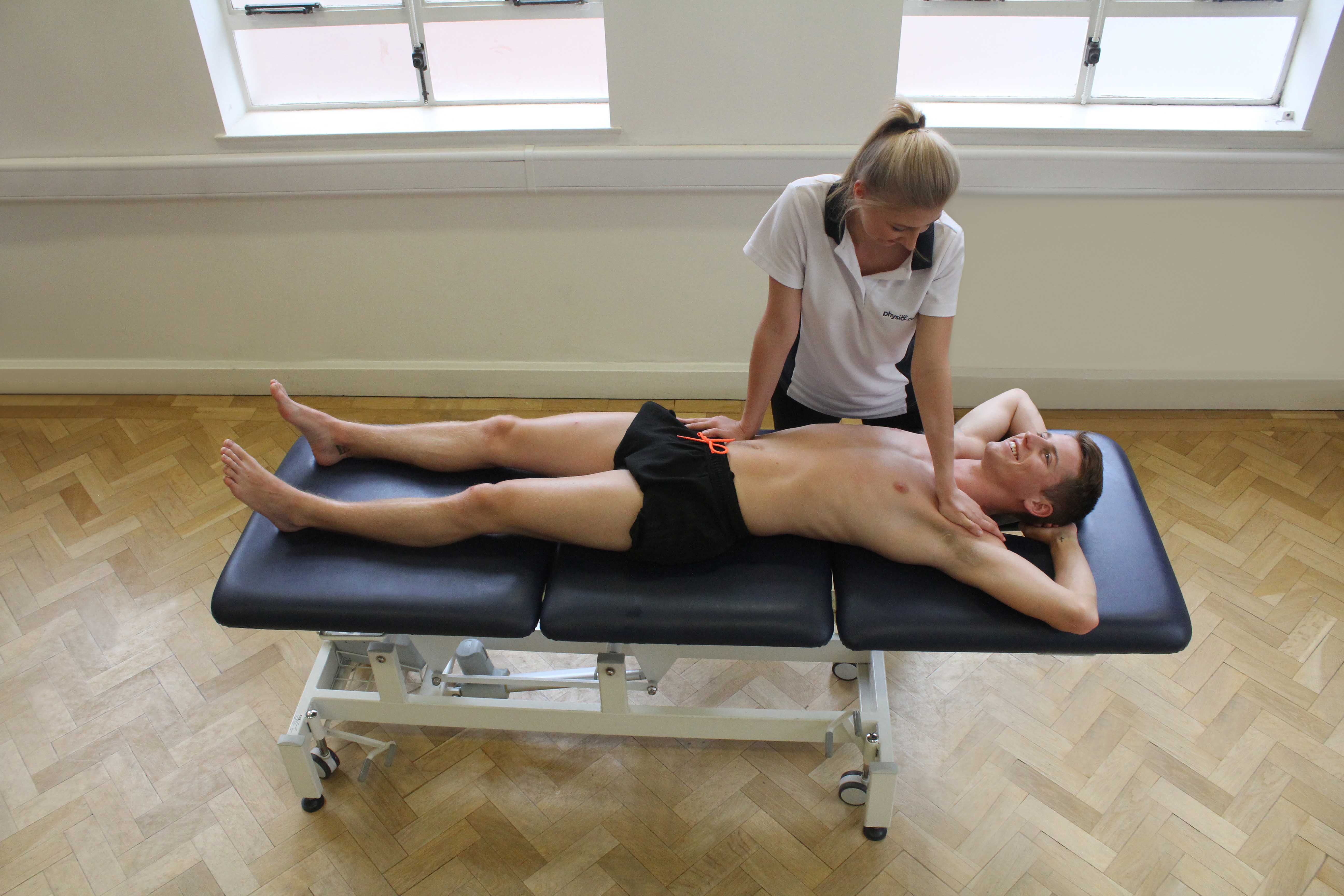 Above: Massage and mobilisations of the jaw to releive stiffness and aching
Summary
Jaw fractures that are managed conservatively will require an element of physiotherapy rehabilitation to optimise healing, speed the recovery process and help to prevent further fractures. The physiotherapists at Physio.co.uk are qualified experience practitioners who can provide a comprehensive and professional assessment, diagnosis and treatment programme. If you require further information regarding the rehabilitation of jaw fractures, or to arrange an appointment, please
contact us
or call
0330 088 7800
.