Gait problems in children are things that effect children's walking patterns. Gait is a term used to describe the way someone walks. There are many different things that can effect a person's gait and cause problems. As children develop their gait during childhood it is especially important that any gait problems are identified and corrected from a young age. This helps to prevent future problems.
At Physio.co.uk our specialised paediatric physiotherapists are experienced at assessing and treating gait problems in children.
Gait problems
we commonly treat at Physio.co.uk include:
In-toeing gait - means that the feet point inward instead of pointing straight ahead when walking or running.
Out-toeing gait - means that the feet curve outward instead of pointing straight.
Tiptoe walking- means that the child walks on their toes instead of using their whole foot during the gait cycle
Limping - means that the child is walking with an unsteady gait, favouring one leg and is most likely due to pain caused by an injury.
Your physiotherapist at Physio.co.uk will initially analyse your child's gait in order to identify any posture-related or movement-related problems and plan a structured rehabilitation program.
At Physio.co.uk our physiotherapist acknowledge that every child is different so treatment will depend on your child's problems.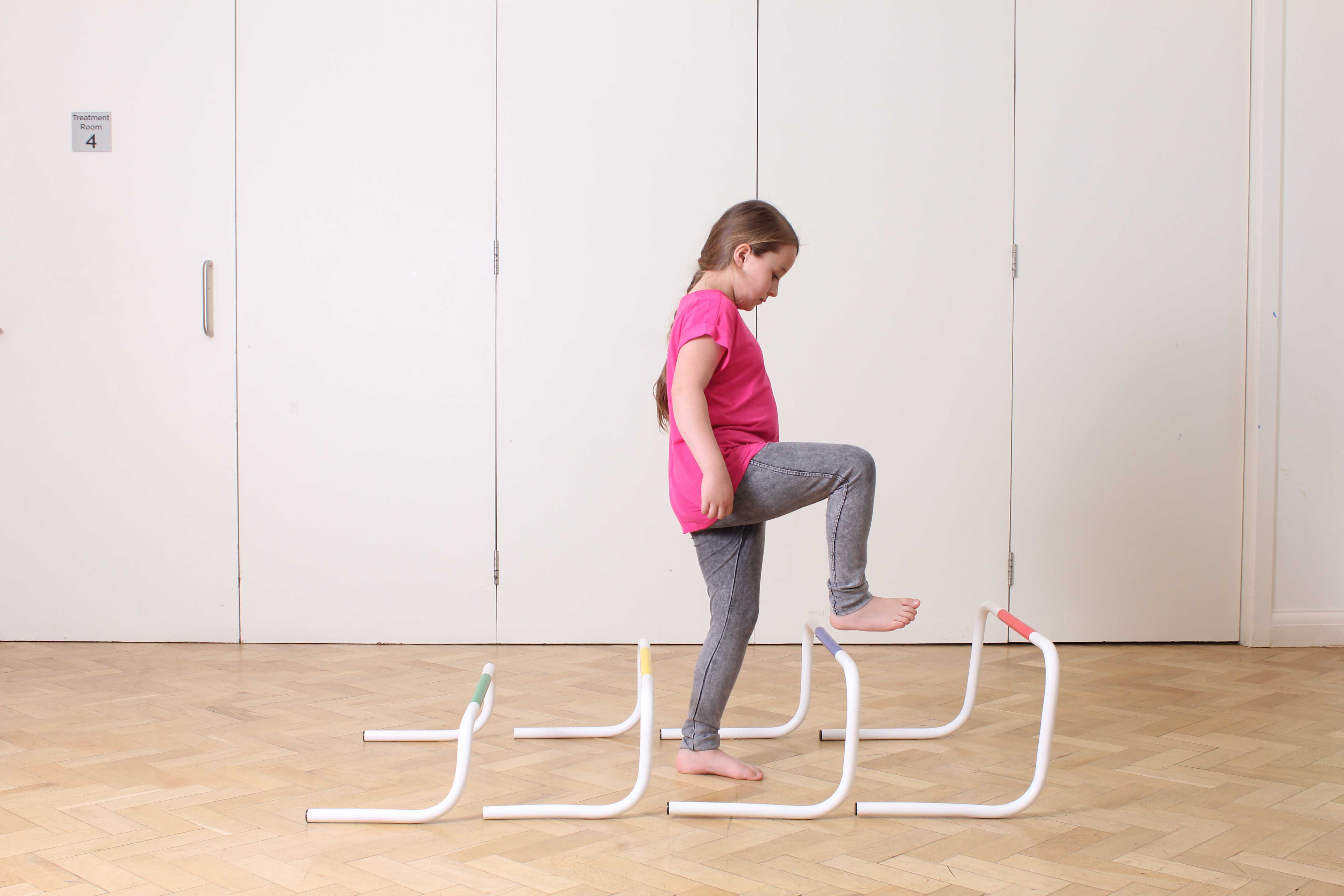 Above: Gait re-education exercises under supervision from paediatric physiotherapist
Physiotherapy treatment will improve your child's ability to walk by implementing exercises and hand-on techniques that may involve:
Practicing gait with the use of parallel bars
Mirror imaging and verbal promoting to encourage normal movement
Balance training to improve sensation, proprioception (awareness of limb in space) and coordination.
Breaking the gait cycle into smaller more manageable chunks to improve movement throughout the whole gait cycle.
Activities to increase the magnitude of the step, arm swing and amplitude of the movement
Exercises to strengthen muscles in the legs, hips and trunk
Physiotherapy treatment will improve gait by improving
muscle strength
,
sensation
and
coordination
in an integrated fashion. This will allow your child to enjoy activities with friends and family and enhance their independence with everyday tasks at school or at home.
At Physio.co.uk our physiotherapists also work closely with podiatrists and orthotists who can provide additional treatment and equipment if necessary.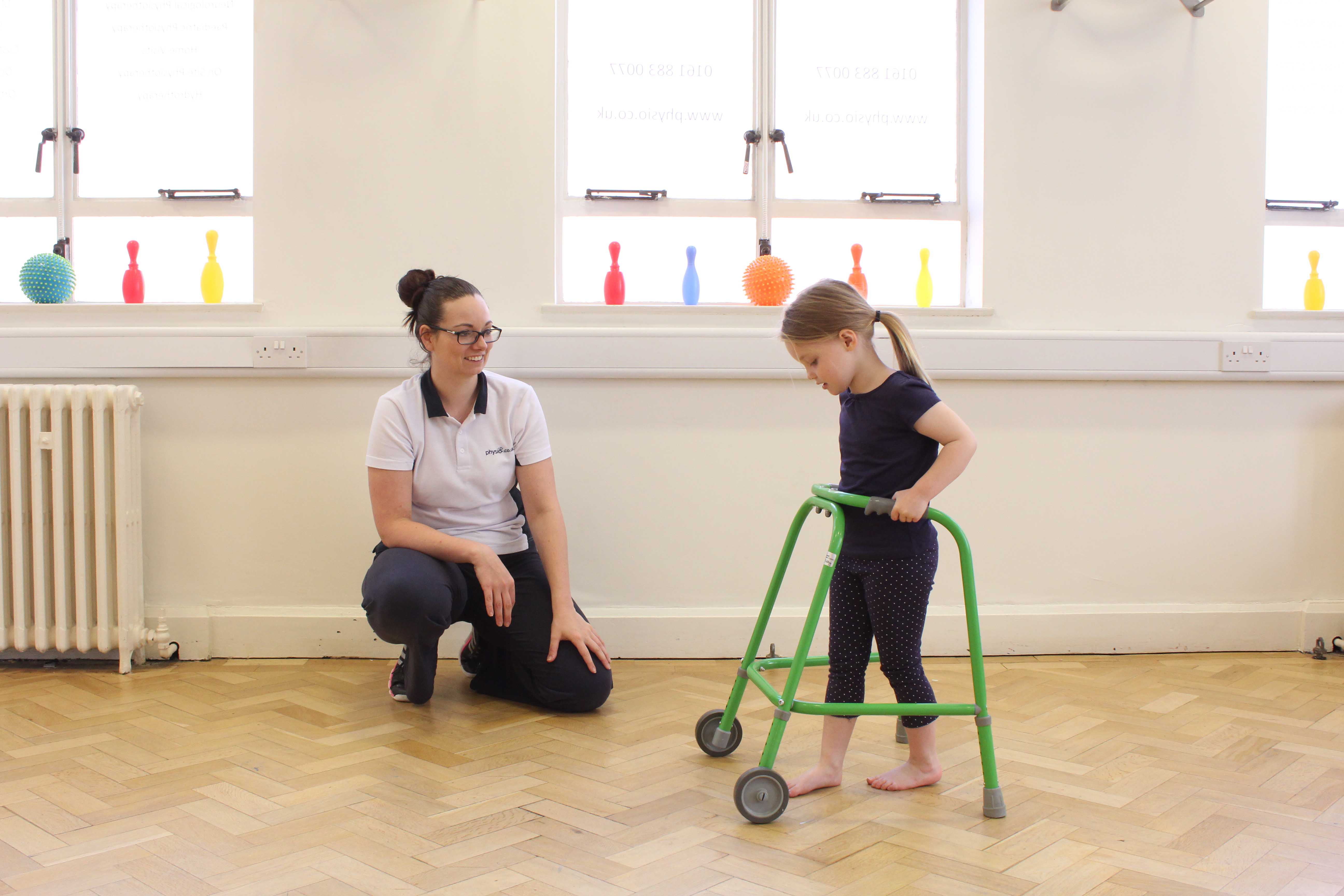 Above: Mobilisation exercises using a wheeled frame under supervision of an experienced physiotherapist
For more information on how physiotherapy can help you child, or to book an appointment please call
0330 088 7800
, or
book online
today!