Electrotherapy is the application of an electric current to the affected area of the body to accelerate healing and reduce
swelling
and
pain
.
Electrotherapy is used by our experienced physiotherapists at Physio.co.uk to treat a variety of conditions.
At Physio.co.uk, our physiotherapists use different types of electrotherapy including: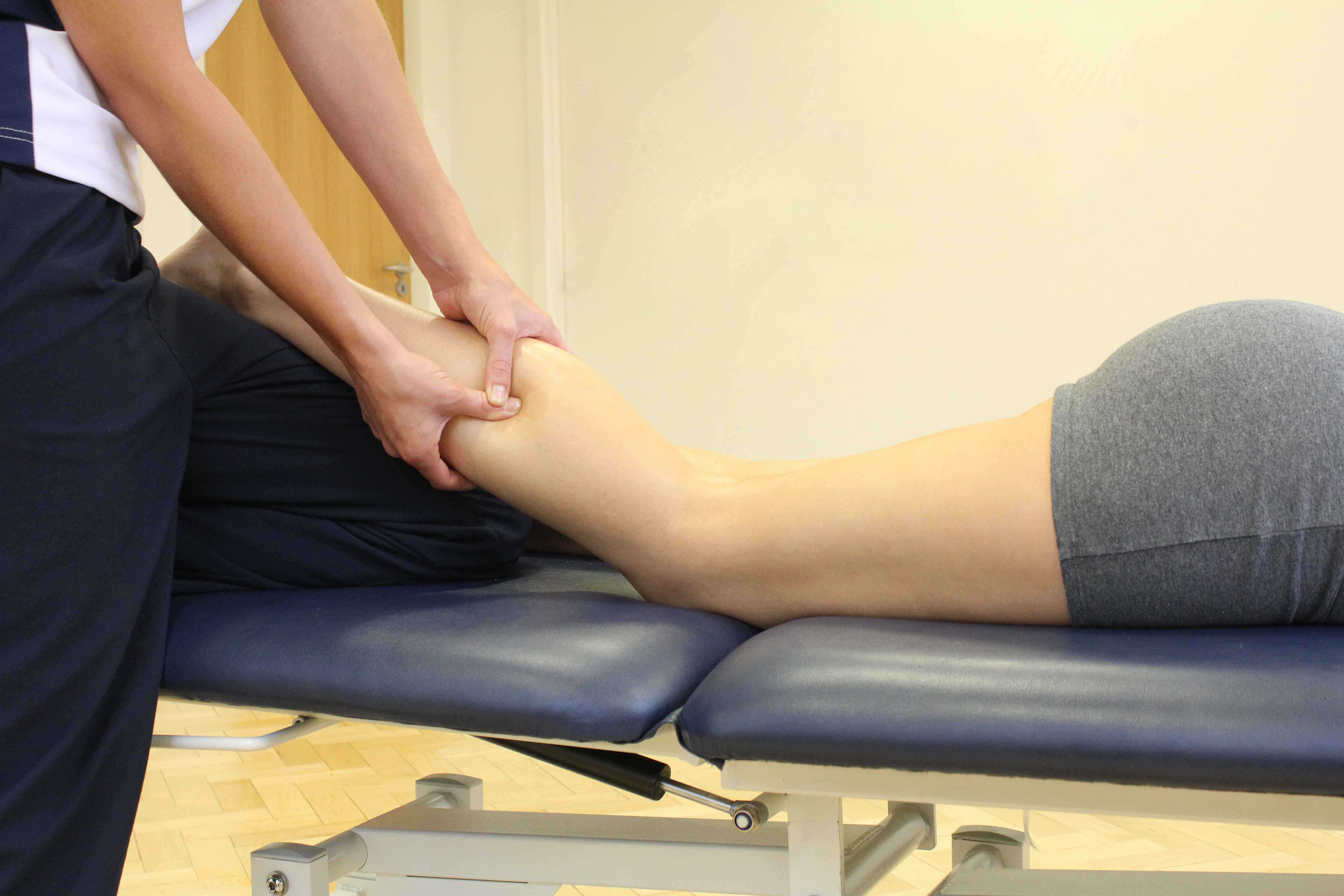 Above: Trigger point massage of the gastrocnemius muscle by an experienced physiotherapist
The type of electrotherapy you receive at Physio.co.uk will depend on your individual injury and the stage of healing.
At Physio.co.uk, electrotherapy is combined with other treatment techniques such as
manual therapy
and
exercise
for the best possible results.
If you would like more information on electrotherapy, or to book an appointment please call Physio.co.uk today on
0330 088 7800
. Or alternatively,
make your appointment online.