What is interferential?
Interferential therapy is widely used by physiotherapists. It uses electrical current to reduce
swelling
, relieve
pain
and stimulate muscle. Interferential applies two different frequencies that interfere with one another to produce a medium frequency current within the tissues.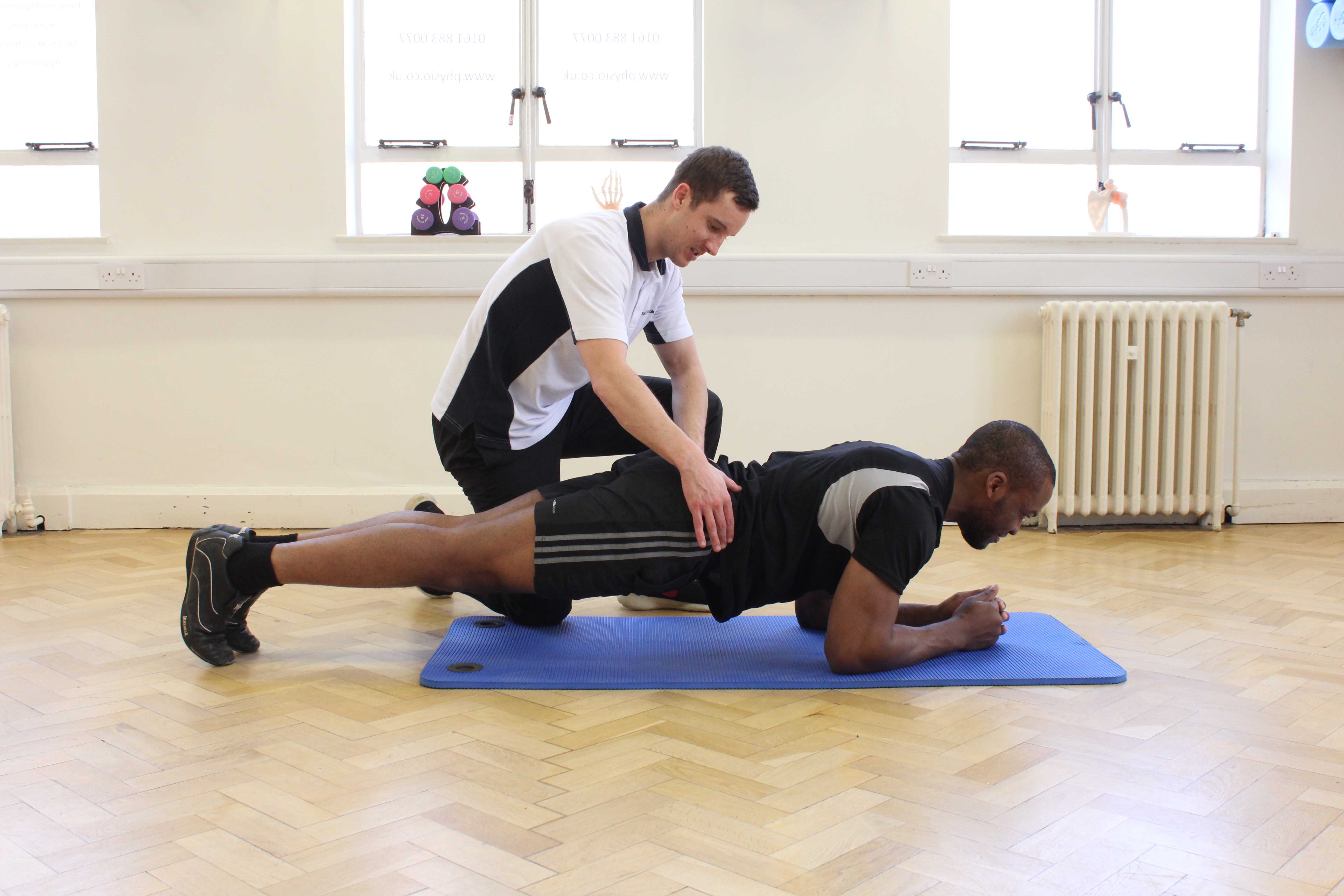 Above: Planking toning exercises for the back supervised by an experienced physiotherapist
When we use interferential?
Interferential is commonly used for
pain relief
, to promote tissue healing, relieve
muscle spasm
and stimulate deeply situated muscles such as the pelvic floor muscles.
Interferential therapy is used for the following symptoms:
Examples of musculoskeletal problems that interferential therapy can treat include:
Lateral epicondylitis/tennis elbow
Bursitis (inflammation of a bursa)
Tendinitis (inflammation of a tendon)
Fractures
Benefits of interferential
Benefits of interferential include:
The physiotherapists at Physio.co.uk may use interferential to treat your condition. For more information or to book an assessment please call
0330 088 7800
. You can also
book an appointment online
today!