What is lower back pain?
Lower back pain is an umbrella term for conditions that cause pain in the lower back region. Although people effected may also have
pain
in the buttocks and lower limbs depending on the condition.
How does lower back pain happen?
Lower back pain can happen for many reasons. It may come on gradually overtime with no obvious cause, or it may come on after running or training. Whether lower back pain comes on gradually or suddenly there is normally some damage to the structures in your lower back. Normally these damaged structures will heal like any other part of the body, as the lower back is important for carrying body weight on a daily basis, these structures may not get chance to heal. Poor running mechanics can continually aggravate the lower back and can result in long standing lower back pain.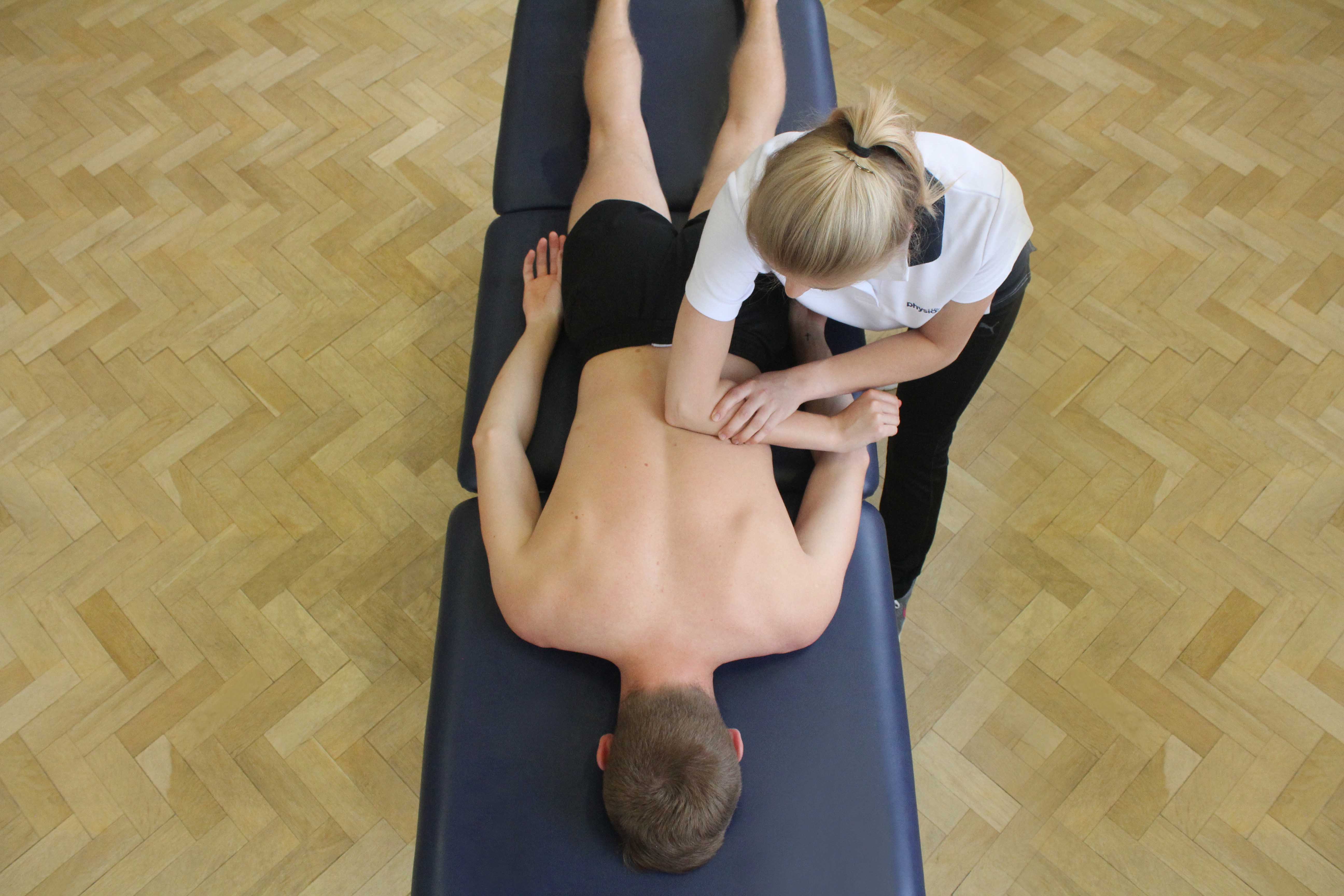 Above: Deep tissue massage applied to the lower latissimus dorsi muscle
What are the symptoms of lower back pain?
Lower back pain symptoms can vary depending on the condition that is causing them e.g
herniated disc
, muscle strain. Some of the symptoms commonly experienced are:
Dull, achy and/or sharp pain around the lower back
Twisting and stretching your back may make your pain worse but gentle movement may help with your pain
Pain is often worse in the morning following running and at the end of the day
Sitting down for long periods of time often makes the pain worse
You may have pain that travels into your buttocks and sometimes into your legs
What should I do if I have lower back pain?
If you have lower back pain during or after running, you should avoid running and arrange a
biomechanical running assessment
so that one of our physiotherapist can devise a bespoke rehabilitation program to get you back running pain free.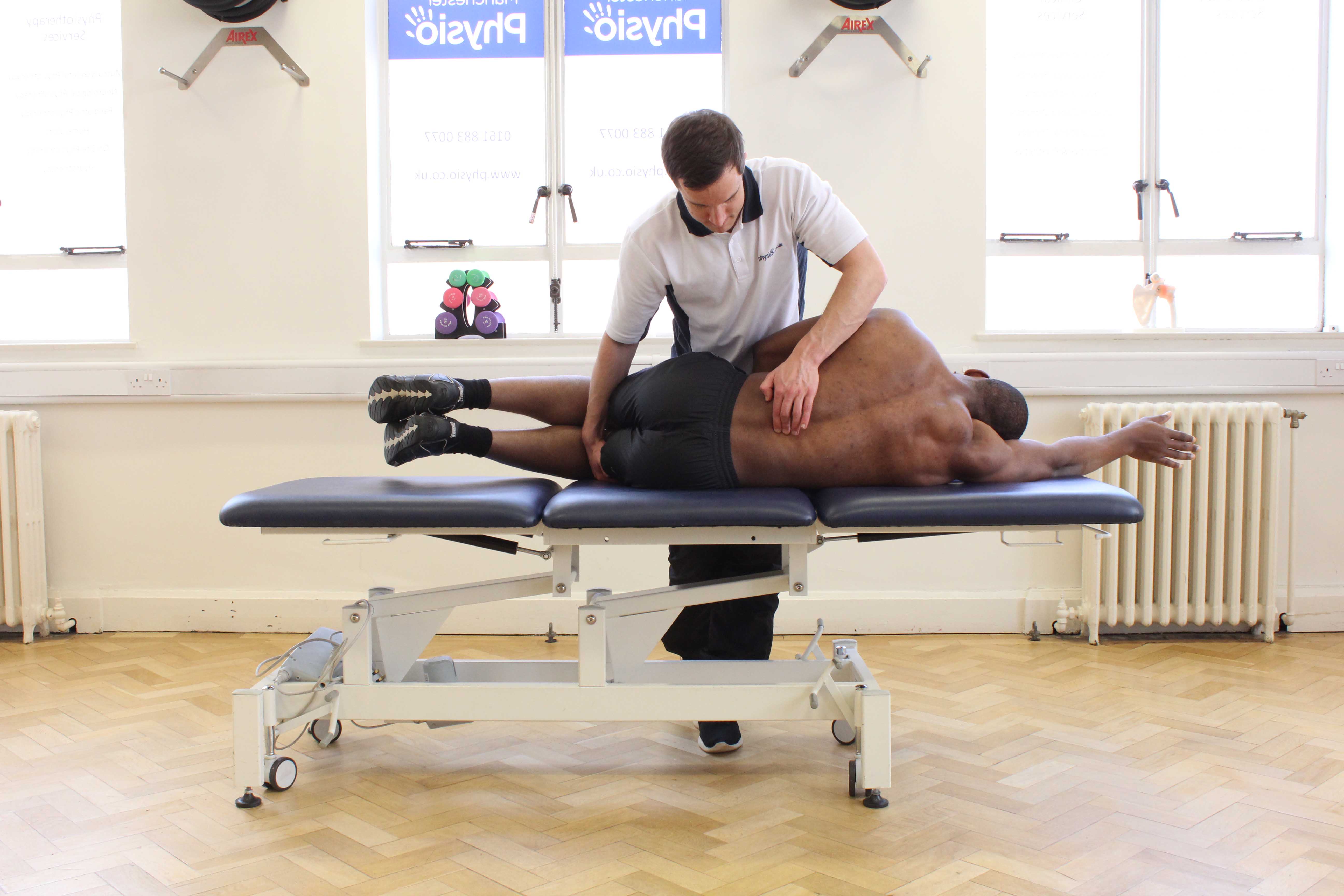 Above: Our physiotherapist providing a technique to offload tension in the lower back.
What is the Physiotherapy treatment for lower back pain?
Our physiotherapists will be able to assess your lower back and diagnose the cause of your pain based on a
video analysis
of your running, functional assessment and joint assessment. Your physiotherapist will then devise a specific treatment and management plan to help improve your symptoms. Treatments may include:
Joint/soft tissue mobilisation
Core strengthening programme
Running drill and cues
Could there be any long term effects from lower back pain?
If back pain isn't treated and managed correctly in the early stages, it may have the potential to become a chronic long term problem. This will then become more difficult to treat and manage and the long term.
To arrange a biomechanical running assessment with one of the specialist physiotherapists, please call Physio.co.uk on
0330 088 7800
today. You can also book appointments online using our
online booking system