What is hypermobility syndrome?
Hypermobility
in children refers to joints in the body that moves easily beyond their normal range due to weakness of the connective tissue (collagen) in the muscles, ligaments, tendons and skin. This causes
pain
and increased risk of injury such as dislocation, strains and sprains. The symptoms of hypermobility depend on the type your child may have and include:
MarfanSyndrome is a relatively rare genetic (inherited) condition that affects the body's connective tissues in the skeleton, eyes and heart. The connective tissue does not work effectively causing problems in the long bones of the skeleton, arms, legs and toes which can lead to skeletal abnormalities including curvature of the spine (scoliosis) and flat feet.
Ehlers-Danlos syndrome is another inherited condition which causes disruption in the connective tissue in the skin, ligaments, cartilage and blood vessels which can result in symptoms that vary from mildly loose joints to life-threatening complications. There are many different types of EDS. The types that affect the connective tissue in the muscles, ligaments and skin include:

Type III (Hypermobility) – affects the connective tissue causes loose joints and chronic joint pain.
Type IV (Vascular) - causing thin, fragile skin that bruises easily. Other symptoms include hypermobility of hand and foot joints, hip dislocations, clubfoot (foot turns inward and downward) and slow healing following injury.
Type VI (Kyphoscoliosis) – causes progressive curvature of the spine (scoliosis), fragile eyes, and severe muscle weakness
Type VII – which affects the connective tissue and causes very loose joints and dislocations involving both hips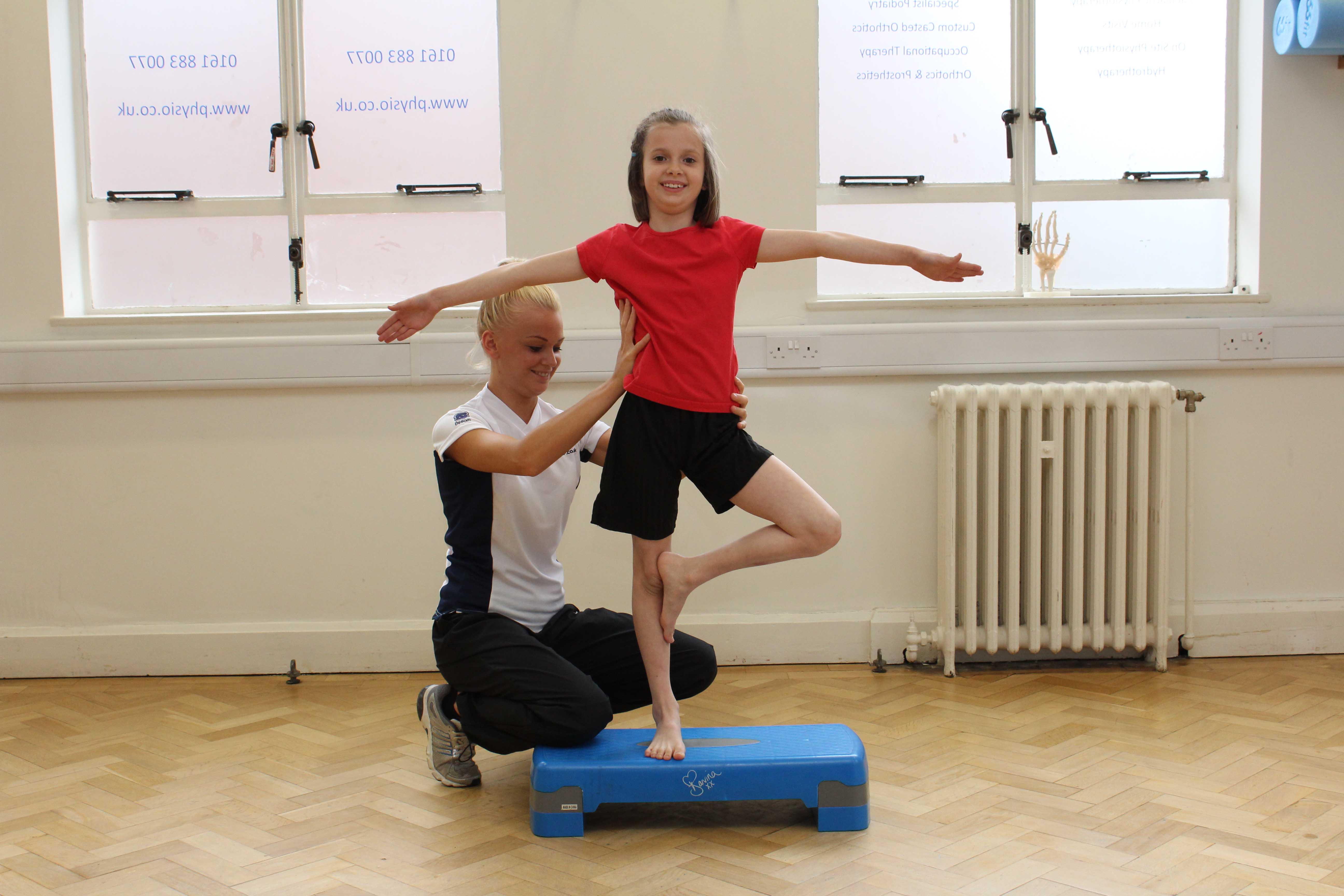 Above: Stability and strengthening exercises assisted by physiotherapist
Physiotherapy for hypermobility syndrome
At Physio.co.uk, our paediatric physiotherapists are experienced at treating children with hypermobility syndrome. Physiotherapy treatment will keep your child's muscles strong in order to support their joints and reduce their risk of injury. At Physio.co.uk our paediatric physiotherapists acknowledge that every child is unique so treatment will be suited to their needs. Your physiotherapist at Physio.co.uk will assess your child in order to provide a tailored physiotherapy treatment program. Physiotherapy treatment at Physio.co.uk will depend on your child's current symptoms but may include:
Exercises to strengthen muscles that support the joints which are enjoyable and engaging for your child.
Activities to improve physical fitness and keep muscles strong
Correcting and varying posture to reduce pain and increase comfort
Orthotics to improve foot posture
Provision of specialist orthotics or splints to support the joint
Hydrotherapy to protect the jointswhilst exercising and to strengthen muscles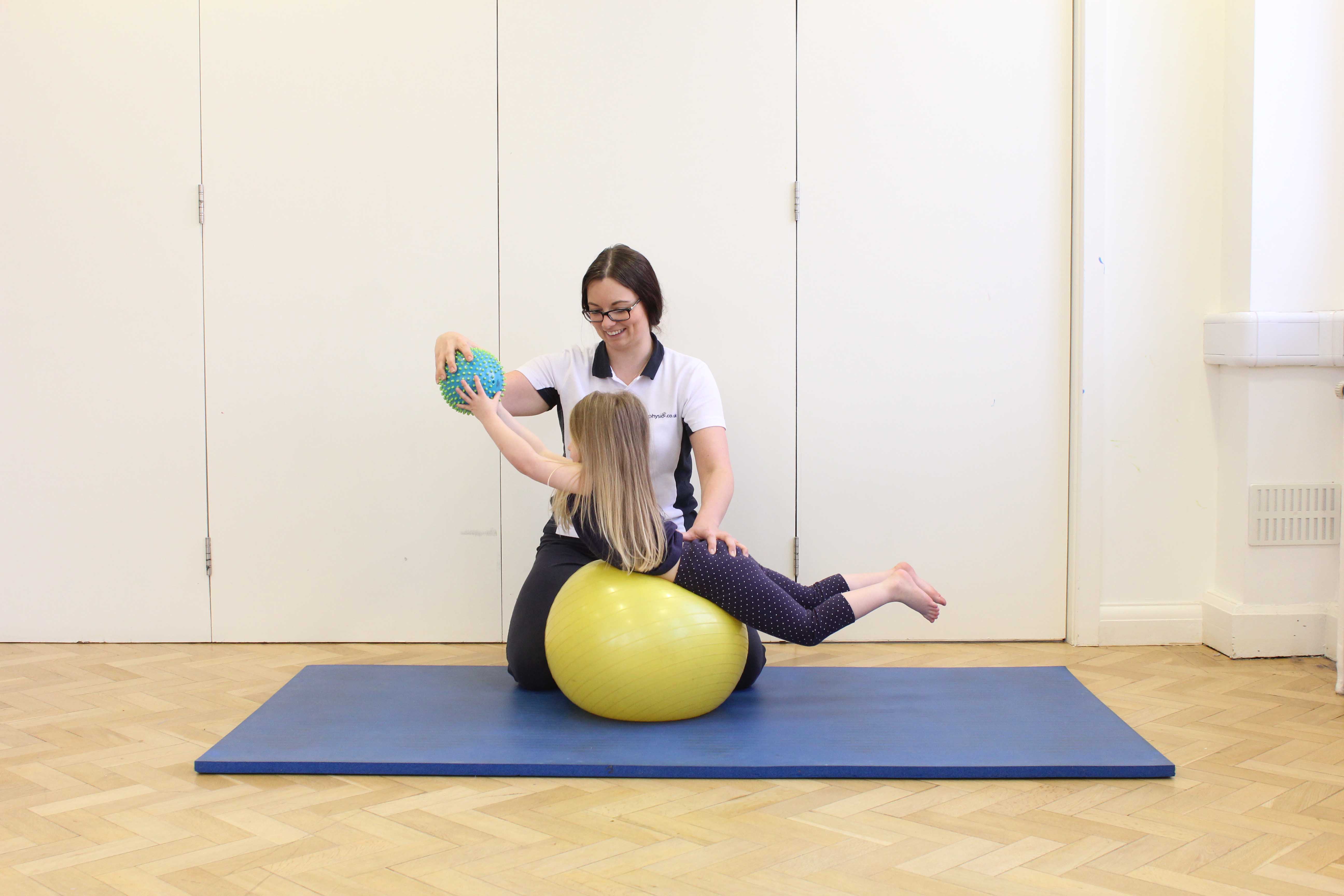 Above: Stretching and toning exercises assisted by a paediatric physiotherapist
Your physiotherapist at Physio.co.uk we support and guide your child throughout their treatment in order that they develop their muscle strength in a safe way.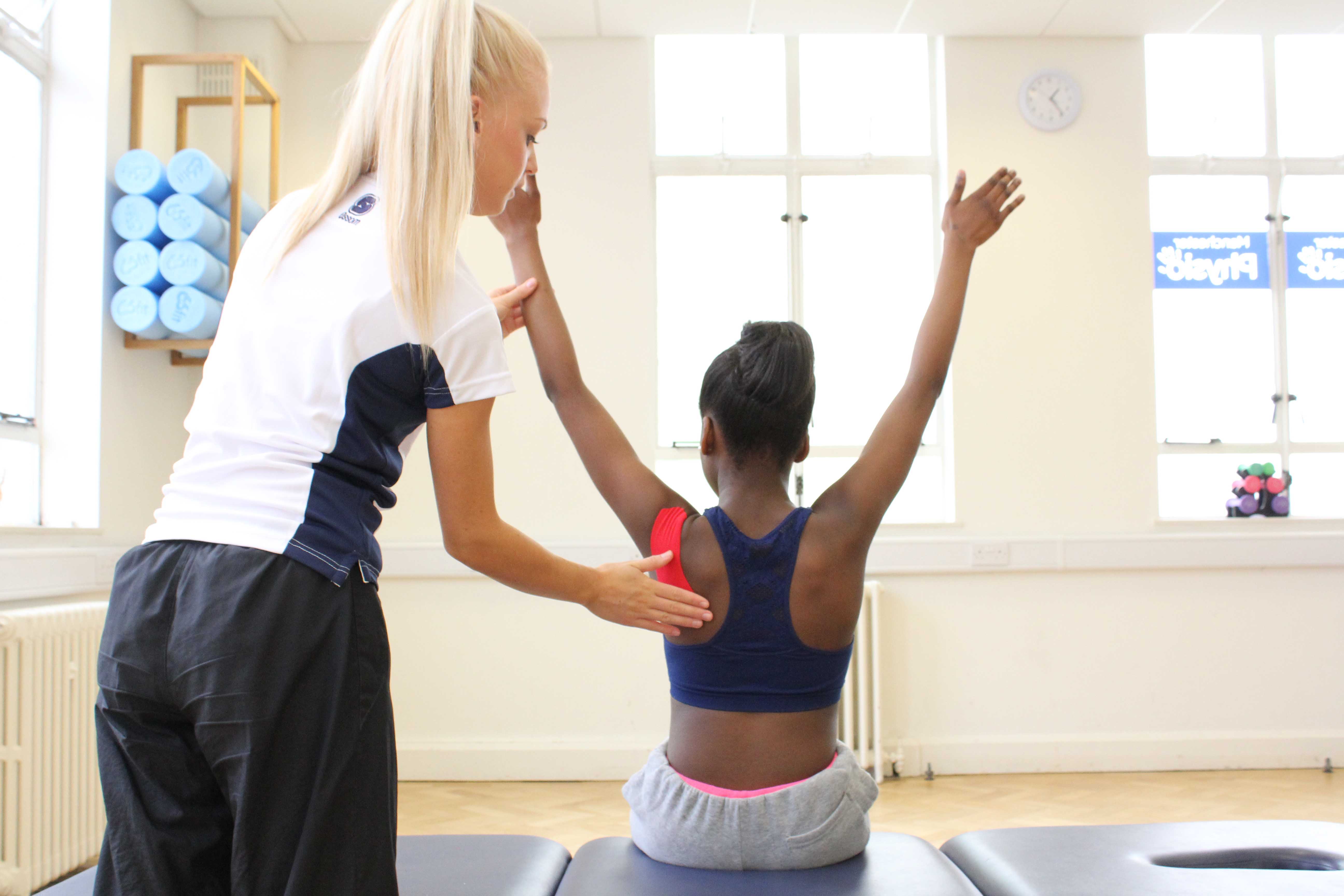 Above: Physiotherapist using taping to help stabilise the muscles in the upper back during exercise
For more information or to book an appointment please call
0330 088 7800
, or
book online
today!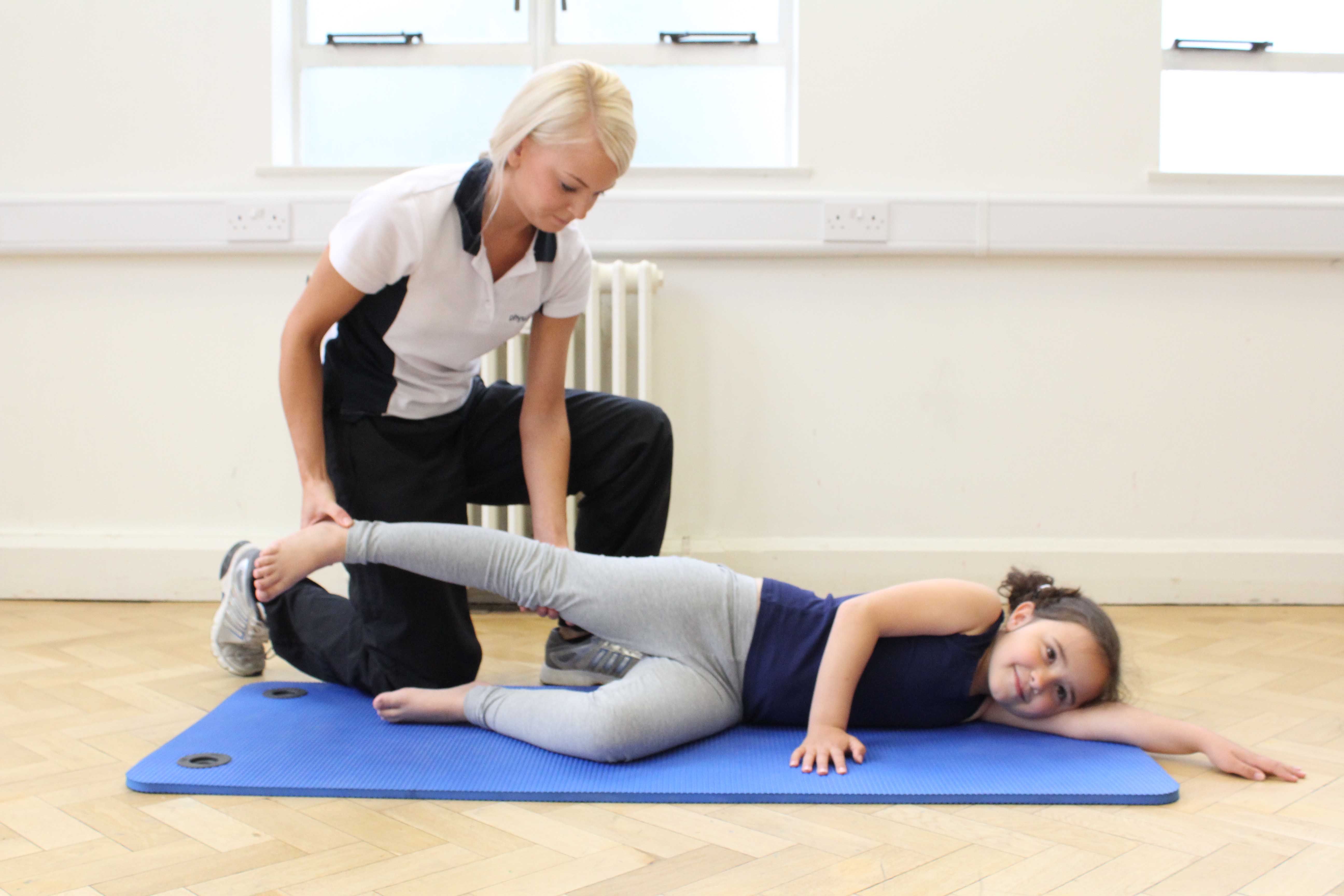 Above: Toning and strengthening exercises to stabilise the joints