With Physio.co.uk your clients will have the benefit of our first class facilities.
Physio.co.uk provides clinic based treatment in: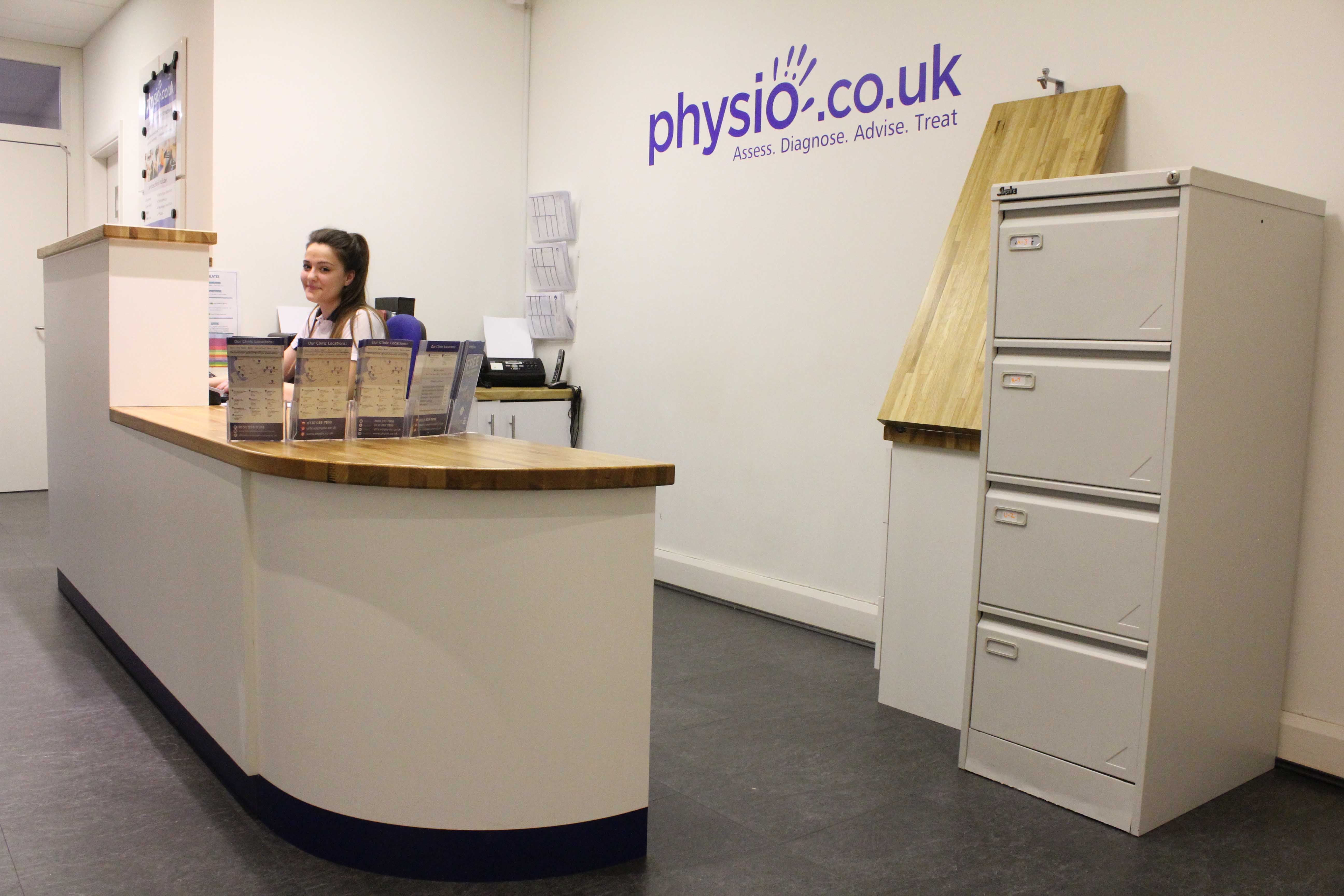 Above: Hip flexor and calf stretch assisted by a specilaist MSk physiotherapist
For clients unable to attend our clinics we can provide
home visits
.
Accessibility
All clinics are conveniently located with excellent access to public transport and motorway access. Our clinics are open from 8am - 8pm Monday to Friday and 9am - 4pm on Saturdays. There is adequate parking facilities at all our clinics.
Welcoming
All our clinics have a professional support team which creates a welcoming, friendly atmosphere and aims to relax patients while helping to facilitate an efficient, timely run and caring service for your clients.
Realising potential
Our clinics provide the ideal environment for your clients to benefit from our rehabilitation services. We have a wide variety of equipment that allows us to provide the highest level of physiotherapy services to your clients.
To find out more about our services, or to arrange an appointment please call us now on 0330 088 7800 or email office@physio.co.uk