A movement disorder is when there is an abnormality in a movement. This may be due to a neurological condition or due to a musculoskeletal injury / problem. Some examples of injuries and problems which can cause musculoskeletal movement disorders are: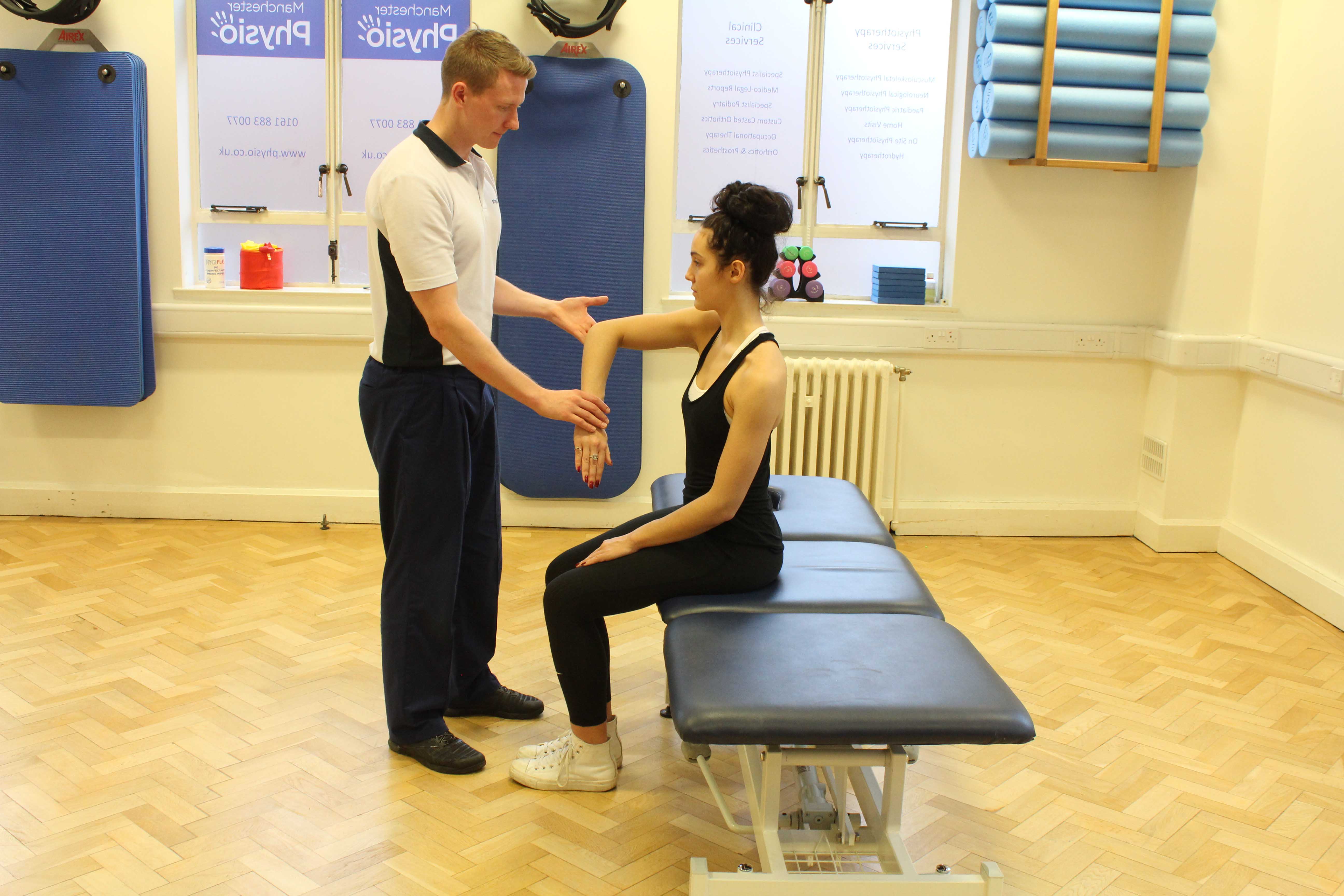 Above: Experienced physiotherapist testing range of movement available within the shoulder
What causes movement disorders?
The causes of movement disorders can be as a result of an acute traumatic injury which leads to structural damage such as a fracture or contusion or due to an overuse / repetitive sprain. This is where the structures become irritated. Repetitive injuries can have many symptoms which lead to the development of movement disorders such as nerve injury, pain and muscle spasm.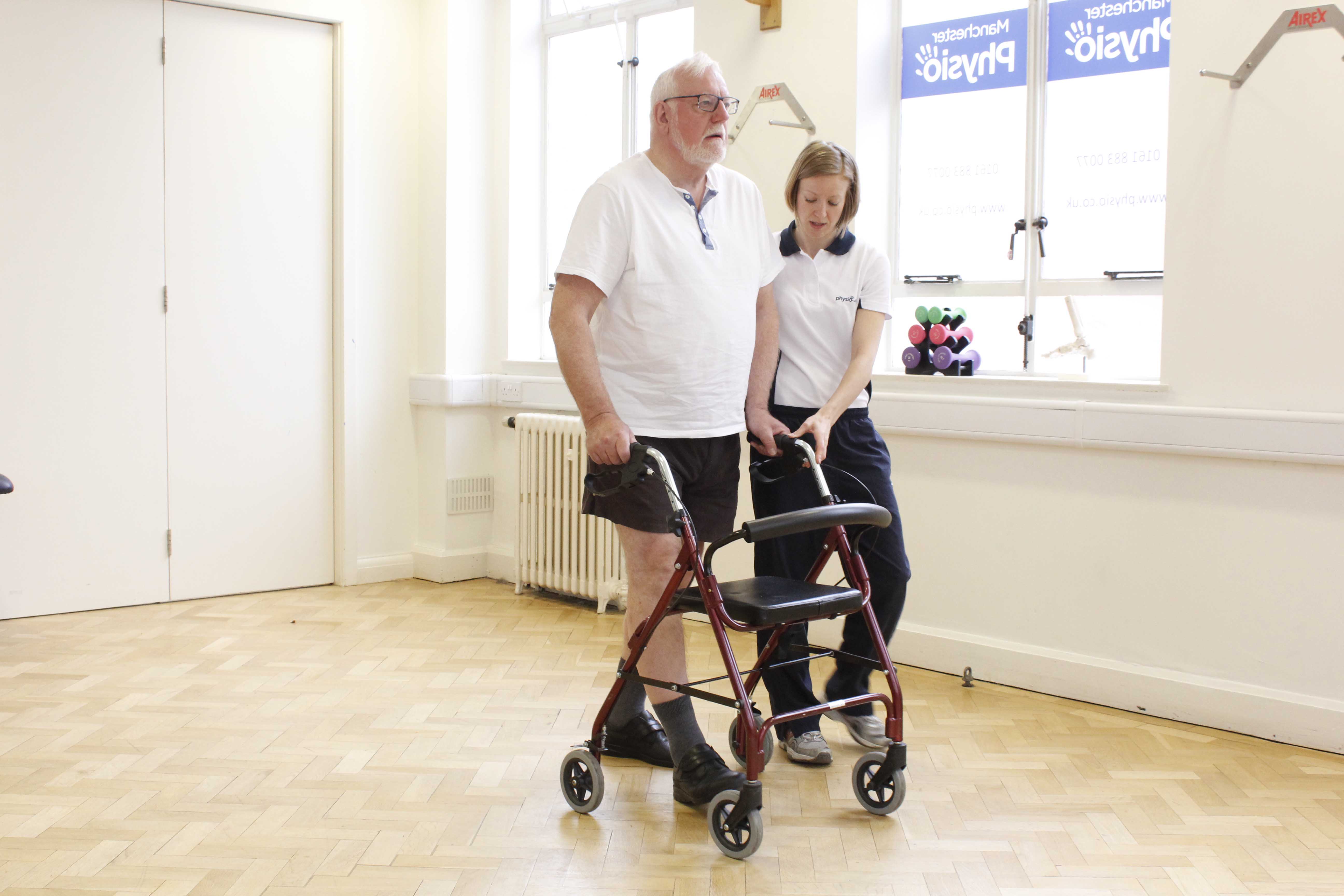 Above: Gait re-education exercises supervised by experienced physiotherapist
How can Physiotherapy help?
Physiotherapy is a profession that helps to achieve and maintain functional movement to help improve quality of life. Physiotherapists can help people with movement disorders by:
Improving joint range of movement
Improving muscle length
Improving the quality of a movement
Increasing and maximising independence
Improving a person's gait
Decreasing swelling
Functional electrical stimulation
Pain management strategies
Exercises to improve strength
Physiotherapists at Physio.co.uk are experienced at treating these conditions and symptoms through a variety of modalities.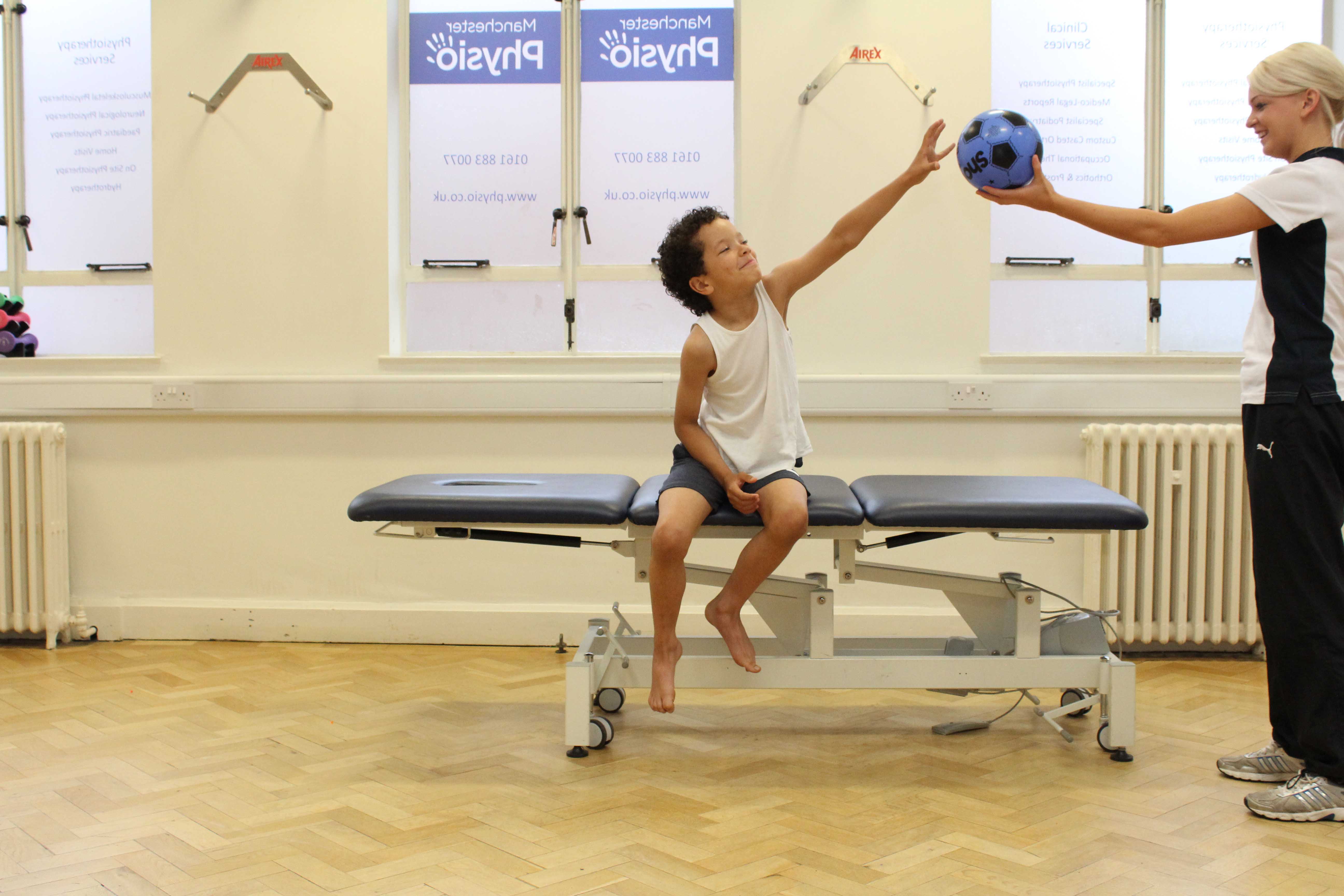 Above: Physiotherapist assessing postural stability during movement using reaching exercises
What type of Physiotherapy treatments can be expected for Movement Disorders?
There are a variety of physiotherapy treatments available to those who have movement disorders. Some of the treatments which could be used at Physio.co.uk are:
The qualified physiotherapists from Physio.co.uk will work alongside you to formulate a specific individualised treatment programme to meet realistic goals. Please contact us or call 0330 088 7800 to arrange an appointment.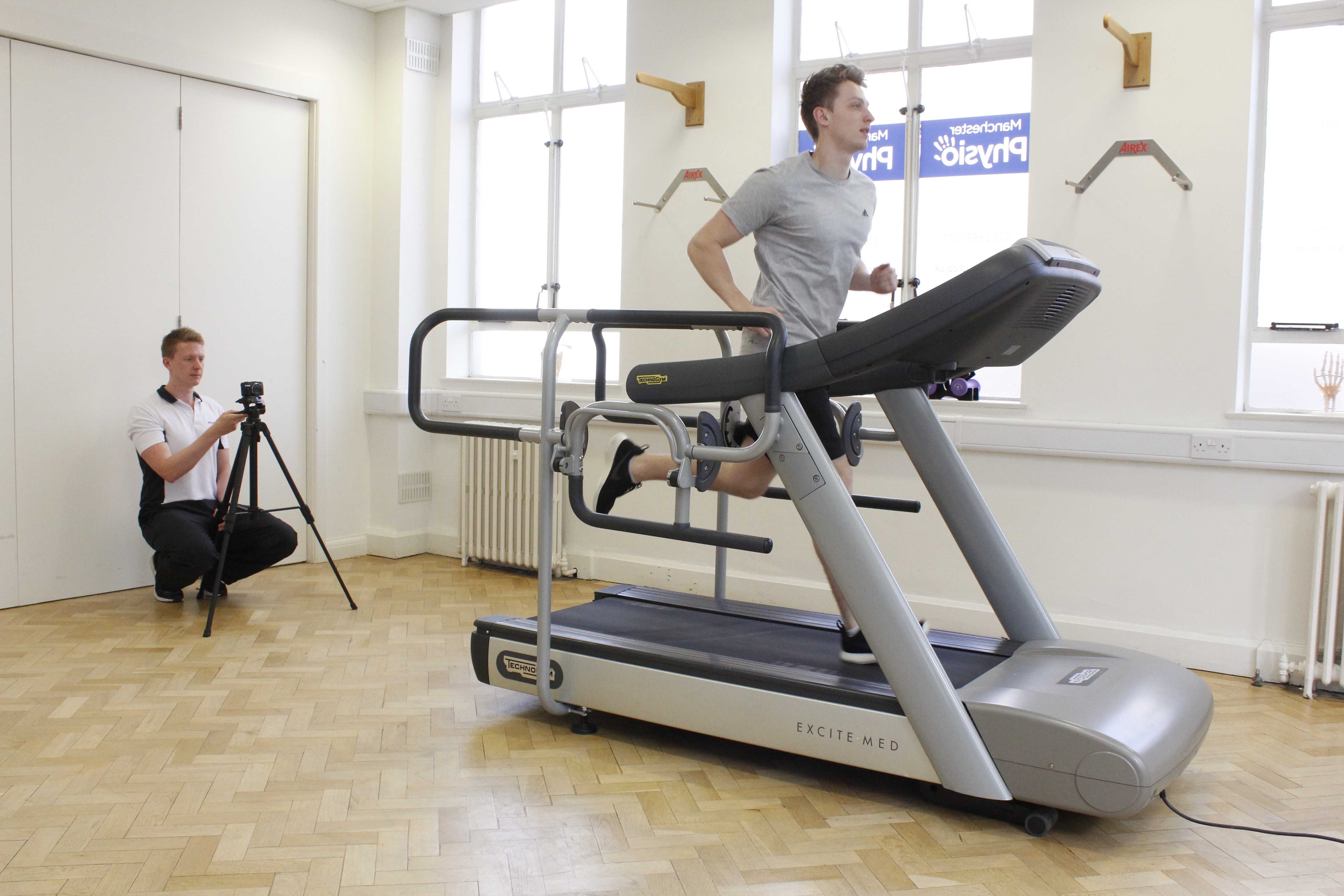 Above: Biomechanical assessment of clients running gait by specialist Physiotherapist
Summary
Movement disorders can affect a person's independence and quality of life. The physiotherapists at Physio.co.uk provide a high quality service to work towards meeting the needs of each individual with a tailored assessment and treatment plan. Please
contact us
or call
0330 088 7800
to arrange an appointment.