What is Saebo upper limb rehabilitation?
Saebo upper limb rehabilitation involves using
Saebo products
for people with arm weakness as a result of
neurological conditions
, to improve
independence
with
everyday activities
such as dressing, washing and eating.
Saebo products
are functional dynamic neurological
orthotics
designed by neurological specialists to help people with
limited arm and hand function
begin to reach, grasp and manipulate objects in daily tasks.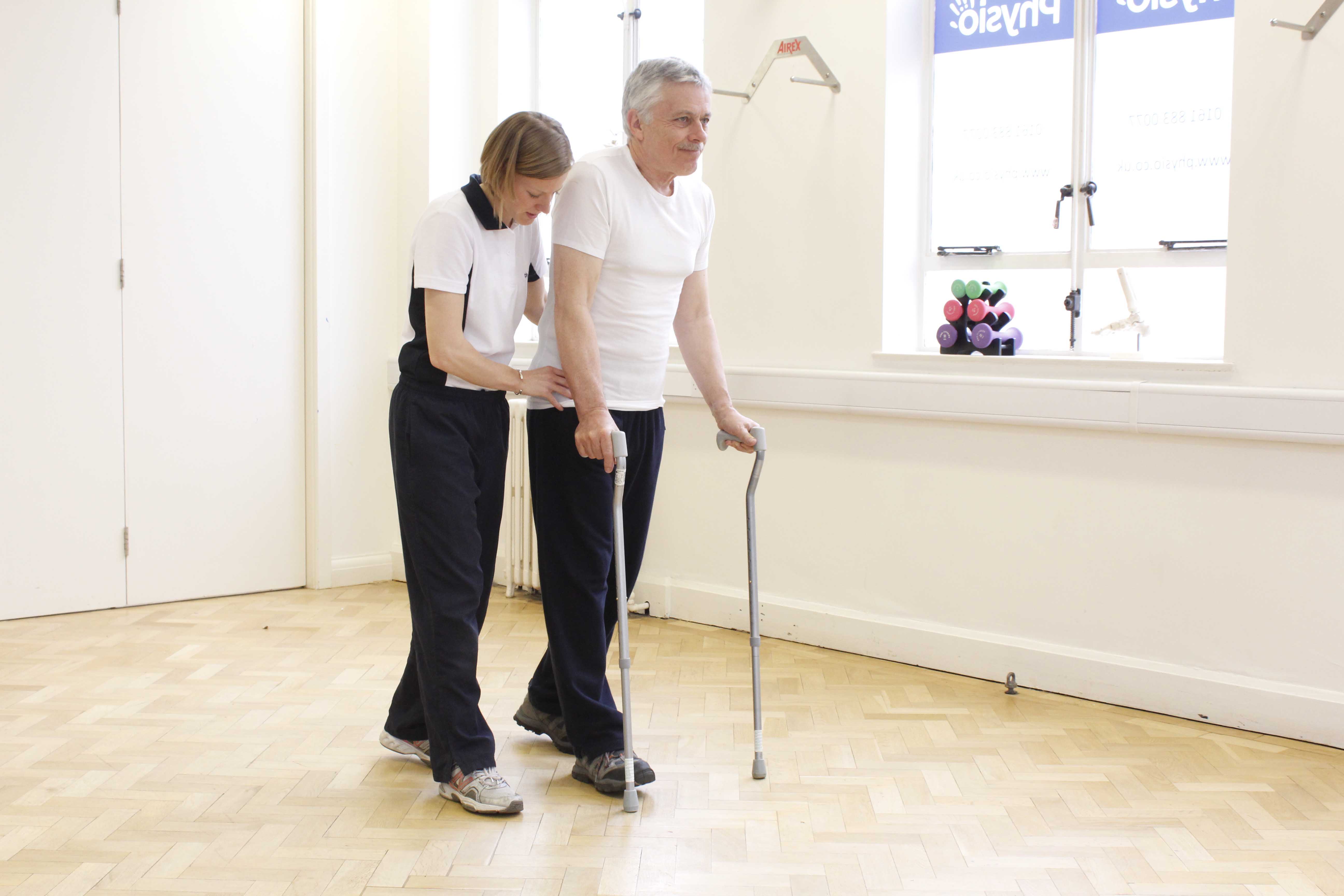 Above: Mobility exercises using two walking sticks supervised by a neurological physiotherapist
Your physiotherapist at Physio.co.uk will initially assess your upper limb function to see if Saebo is suitable for you.
Your Saebo orthotic will then be incorporated into a structured treatment program which may include:
Your neurological physiotherapist at Physio.co.uk will guide and support you throughout your rehabilitation programme to ensure you get the most out of your treatment and reach your maximum physical potential.
Our neurological physiotherapists at Physio.co.uk often encourage parents, teachers or family members to join in therapy sessions to help maintain carry over and participation with therapy at home. In this case your physiotherapist will teach family or carers techniques and exercises to facilitate movement during non-therapy sessions.
If you would like more information on Saebo upper limb rehabilitation or to book an appointment pleasecall Physio.co.uk today on
0330 088 7800
. Alternatively, use our
online booking system
to make an appointment online today!