Hallux Rigidus–Cheilectomy Surgery
Cheilectomy is an operation to "clean up" the joint of the big toe, and remove any bits of bone that may be limiting movement, or causing pain.
Hallux rigidus is a form of degenerative arthritis affecting the joint at the base of the big toe. It is a progressive condition that causes stiffness in the joint that worsens over time. Pain and stiffness in the joint are often more apparent in cold weather, and are aggravated with walking. A visible lump may also be apparent on top of the big toe.
Non-surgical treatment can be used to postpone or even prevent the need for surgery if the condition is caught early. It is likely to include footwear modification, pain relief or gentle exercise.
Should non-surgical treatment fail, and the other anatomy of the joint (ligaments, cartilage, fat pads) still be in good condition, a Cheilectomy operation will be performed. It is important the other structures are still able to function following the bone removal operation. If these other structures are badly affected, a fusion operation would be more appropriate.
A small incision is made over the big toe joint. The surgeon will remove the bone that is rubbing inside the joint itself. The incision is then closed with stitches.
Physiotherapy is important following surgery to reduce pain, increase range of movement and regain balance and confidence on your feet.
Above: Soft tissue massage of the planta fascia under the foot
Symptoms after surgery
Following surgery you are likely to experience some pain around the scar site, and a residual stiffness. It is important you begin to move your toe soon after surgery if you are to regain full range of movement.
Physiotherapy after surgery
0-1 weeks
Immediately following surgeryelevation and ice are advised. You will be given a special firm soled shoe to walk around with towards the end of the first week. An exercise regime may be introduced to maintain range of movement in the ankle and foot, and build up strength in your hip, knees and ankles. Our physiotherapists will be able to advise you on gentle passive exercises for your big toe.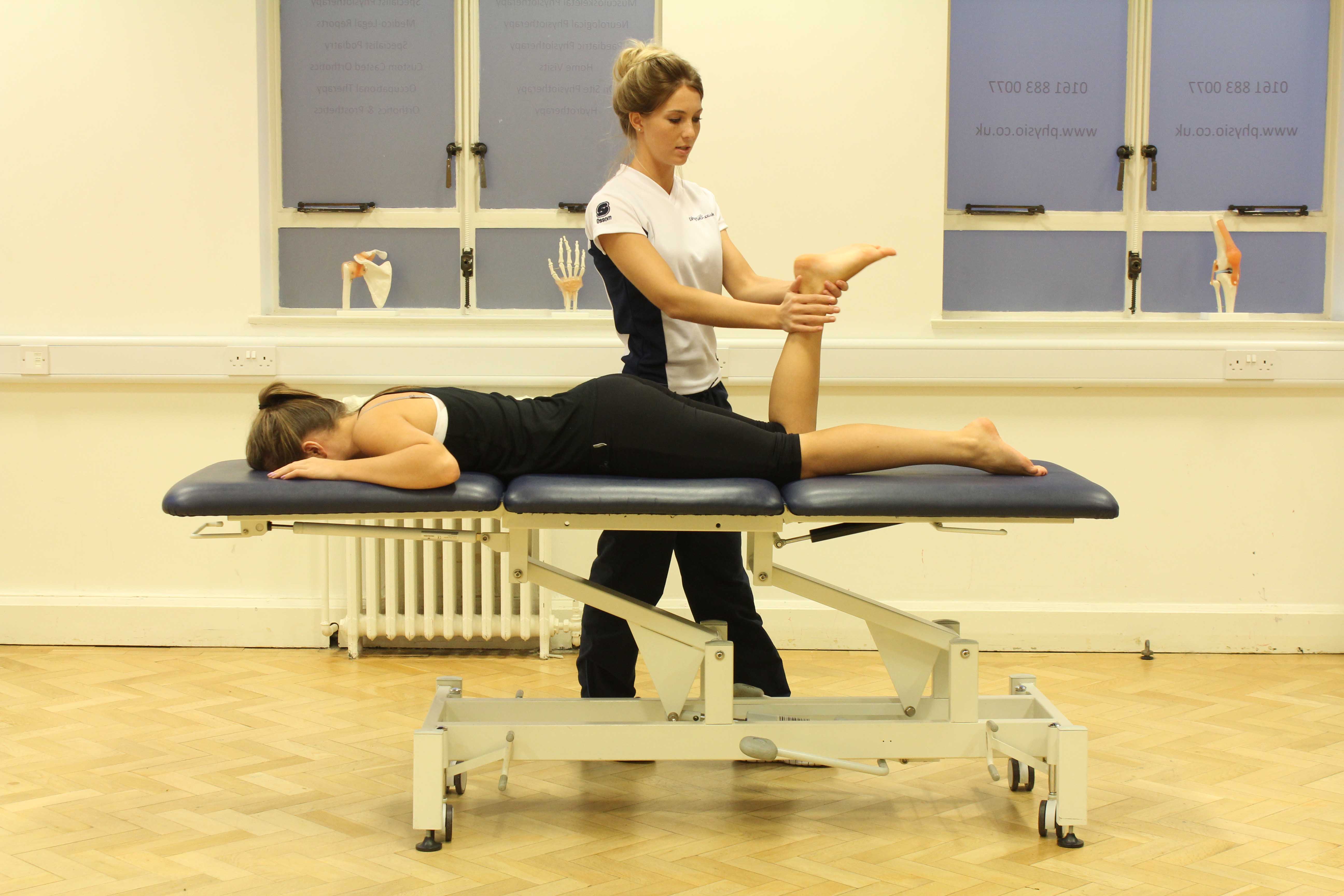 Above: mobilisations and stretches of the foot and ankle
1-2 weeks
Physio.co.uk advises you begin to get up and moving, taking weight on your foot normally will help regain movement. Our physiotherapists will help you to acknowledge and correct your walking pattern, whilst also working on your balance. Our physiotherapists will introduce an exercise program to restore muscle balance within the foot, this will help reduce stress and strain on the joint, they will also be able to teach you how to manage your scar site at home by means of self-massage. This will help your scar to heal more quickly.
2 weeks >
Our physiotherapists will continue to work on your confidence on your feet and work to address any personal goals or problems you may be experiencing (For example the stairs). Prior to discharge, our therapists will work at your pace in returning you to full function.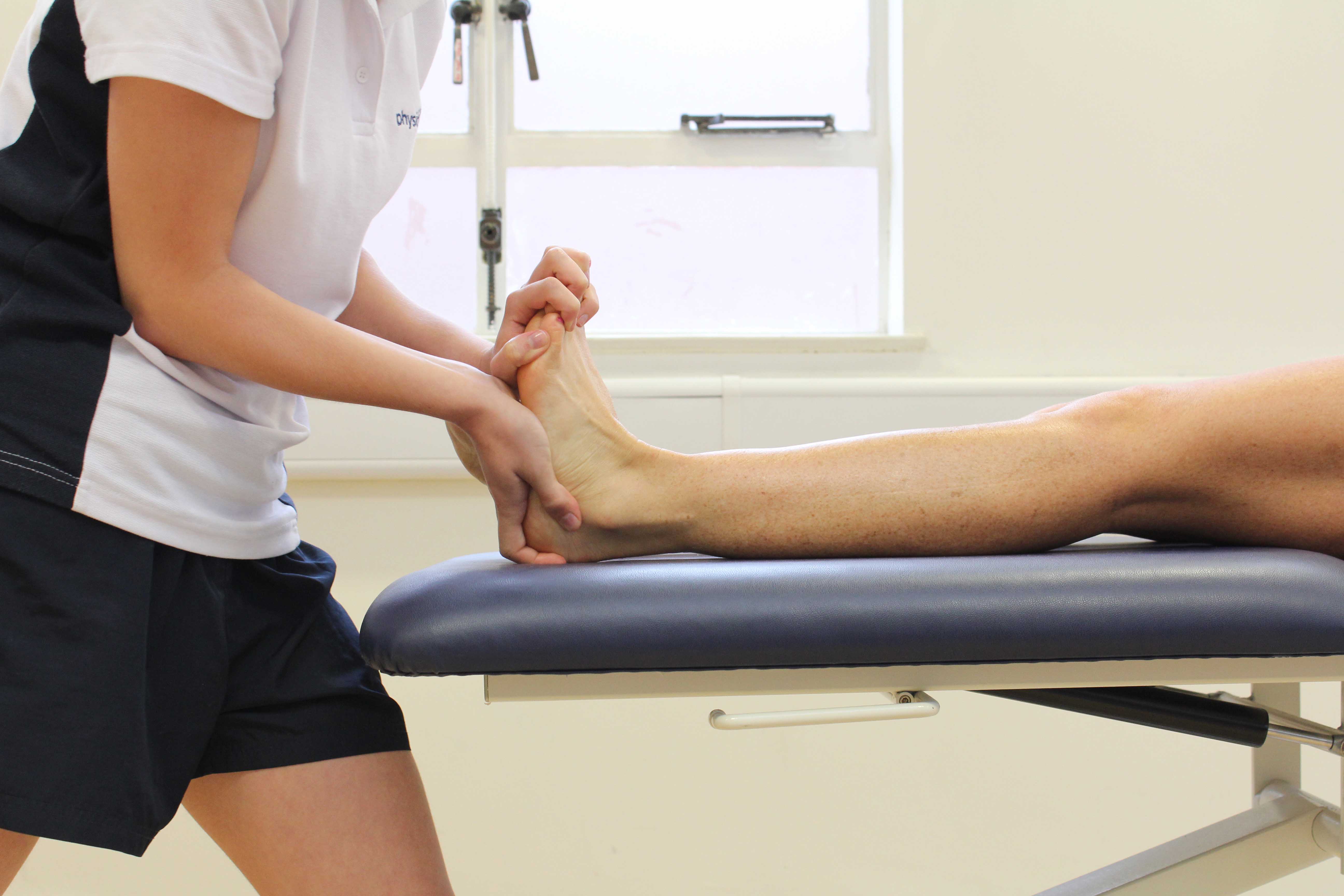 Above: Passive stretch of the connective tissues in the foor and ankle
Summary
Cheilectomy surgery is carried out when non-surgical treatment for hallux rigidus fails. The operation involves cleaning up the joint by removing any fragments of bone that are causing pain and limitation. Following surgery Physio.co.uk will be able to help you get back on your feet and will take time in practising your walking. Exercises will not just target the injured foot but you as a person – our physiotherapists will work with you to ensure you keep up your strength and range of movement in the surrounding joints, and work to ensure you're confident in carrying out everyday tasks prior to discharge.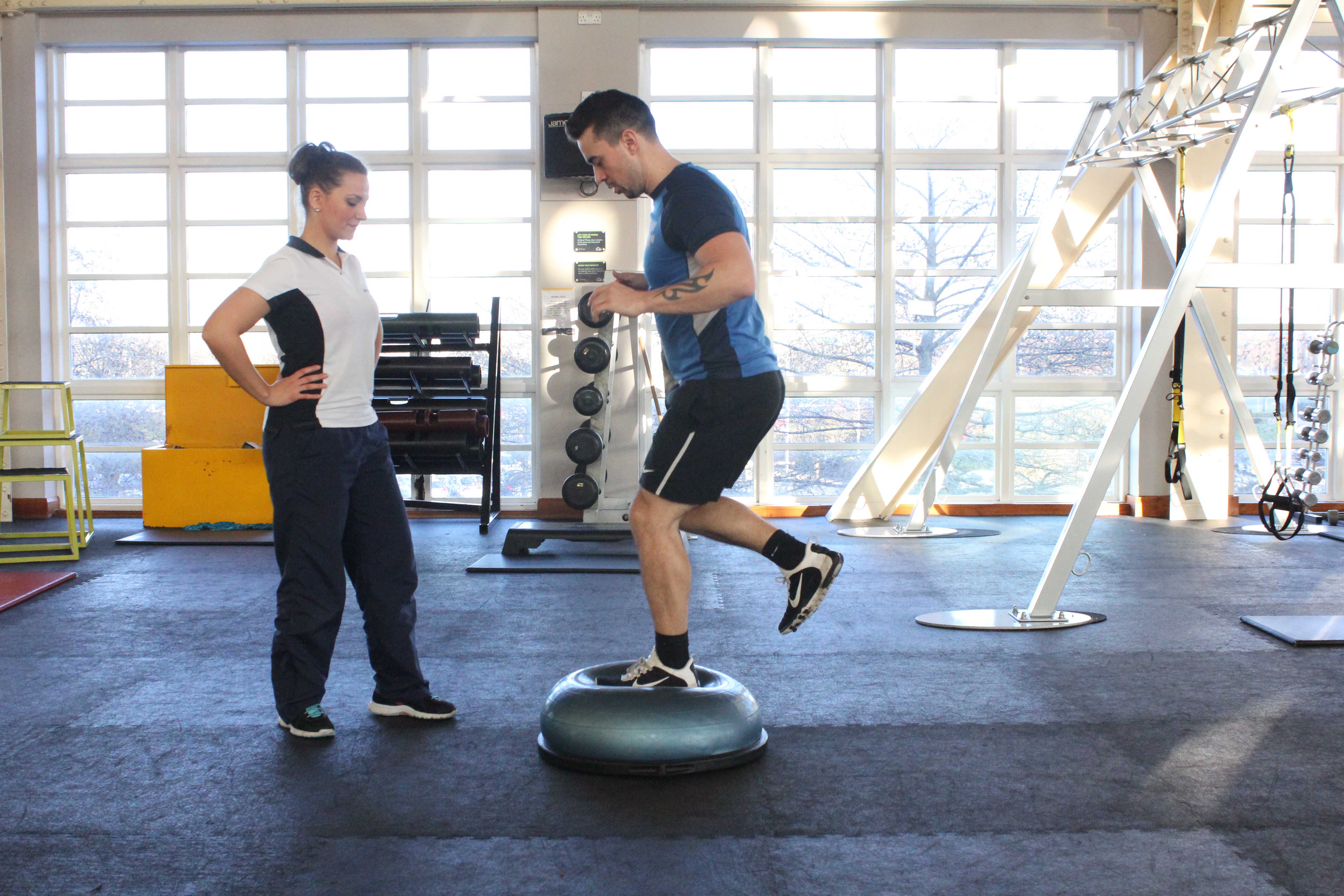 Above: Stability and strengthening exercises for the foot and ankle
Call Physio.co.uk now on 0330 088 7800 for more information or to book an appointment please contact us.