Charges
Physio.co.uk provide many different physiotherapy services. Our charges vary depending on the type of physiotherapy that you require, the duration of your appointment and the location of your treatment.
Please call us on
0330 088 7800
to find more about our prices.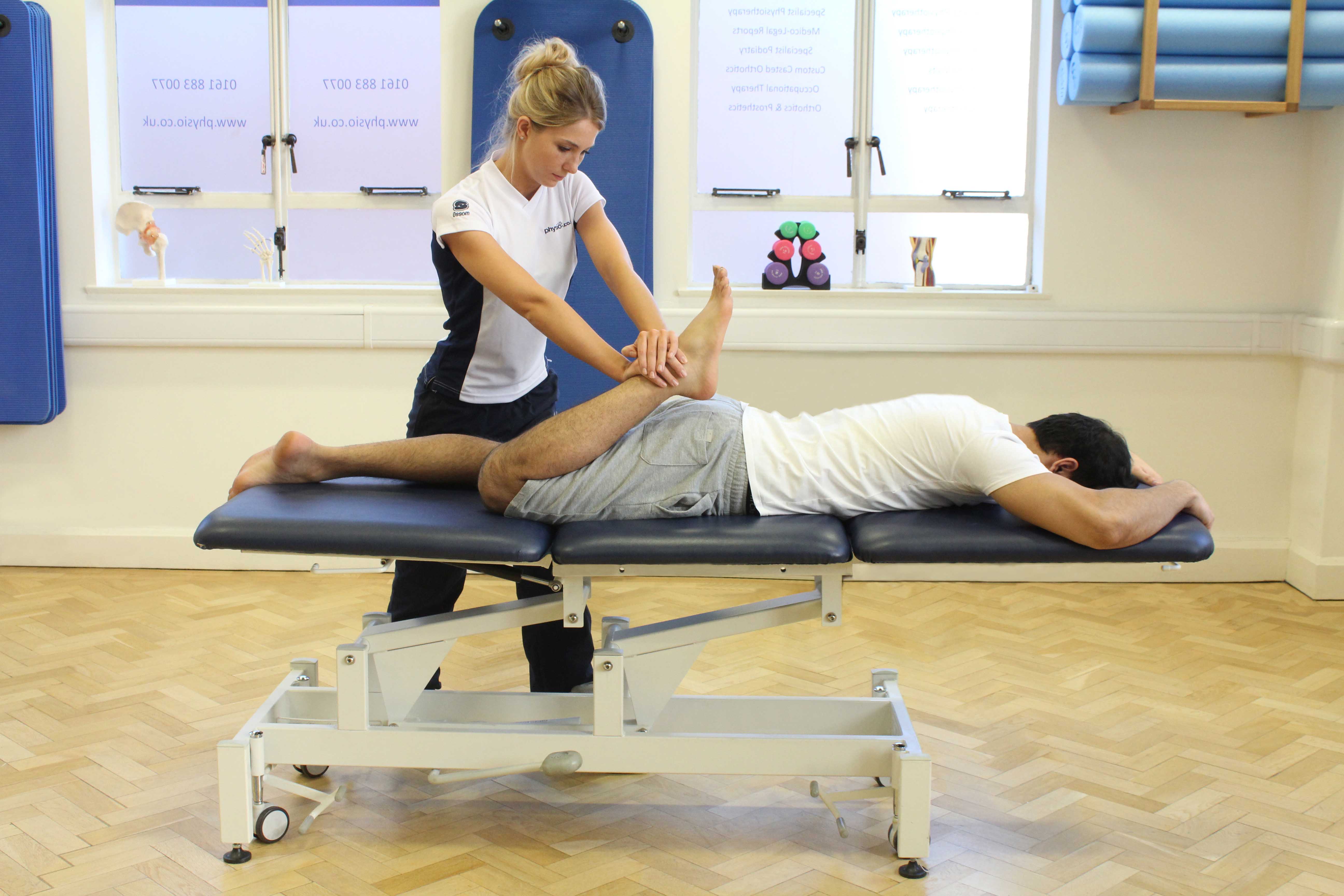 Above: Passive stretch applied to the quadricep muscles by a specialist musculoskeletal therapist
Payment Types Accepted
Payment is accepted by cash, cheque, credit / debit card, and BACS.
Private Medical Insurance
Physio.co.uk are registered with all private medical insurers. If you have private medical insurance please ensure you have your policy details to hand when arranging your assessment.
Where possible Physio.co.uk will invoice your insurance company directly.
In order for us to invoice your insurance company directly we require the following information:
Your details
Your insurers details
Policy number
Authorisation code (if appropriate)
Policy limitations
Your private medical insurer may require some of the following:
Name / provider number of your physiotherapist
Health Professional Council (HPC) number of your physiotherapist
Clinic provider number
GP referral
Please call
0330 088 7800
if you require any of the above information.
Some private medical insurers and all health care cash plans require you to pay up front for any treatment and reimburse some or all of the costs. If your insurer or cash plan requires you to pay upfront Physio.co.uk will provide a printed receipt containing all of the information required in order for you to claim back the costs that you are entitled to.
Third Parties
Physio.co.uk provide physiotherapy services for:
Third parties are invoiced directly for our services.
To find out more about our services, or to arrange an appointment please call us now on 0330 088 7800 or email office@physio.co.uk