Physio.co.uk intensive rehabilitation for children
Physio.co.uk offers a comprehensive rehabilitation service for children recovering from a multitude of conditions and injuries. We have designed our services to be flexible and holistic ensuring your child gets the services they need when they need them. Our intensive rehabilitation programmes enable your child access to a physiotherapist daily. Our specialist paediatric physiotherapists are experts at rehabilitation during your child's vital stages of development.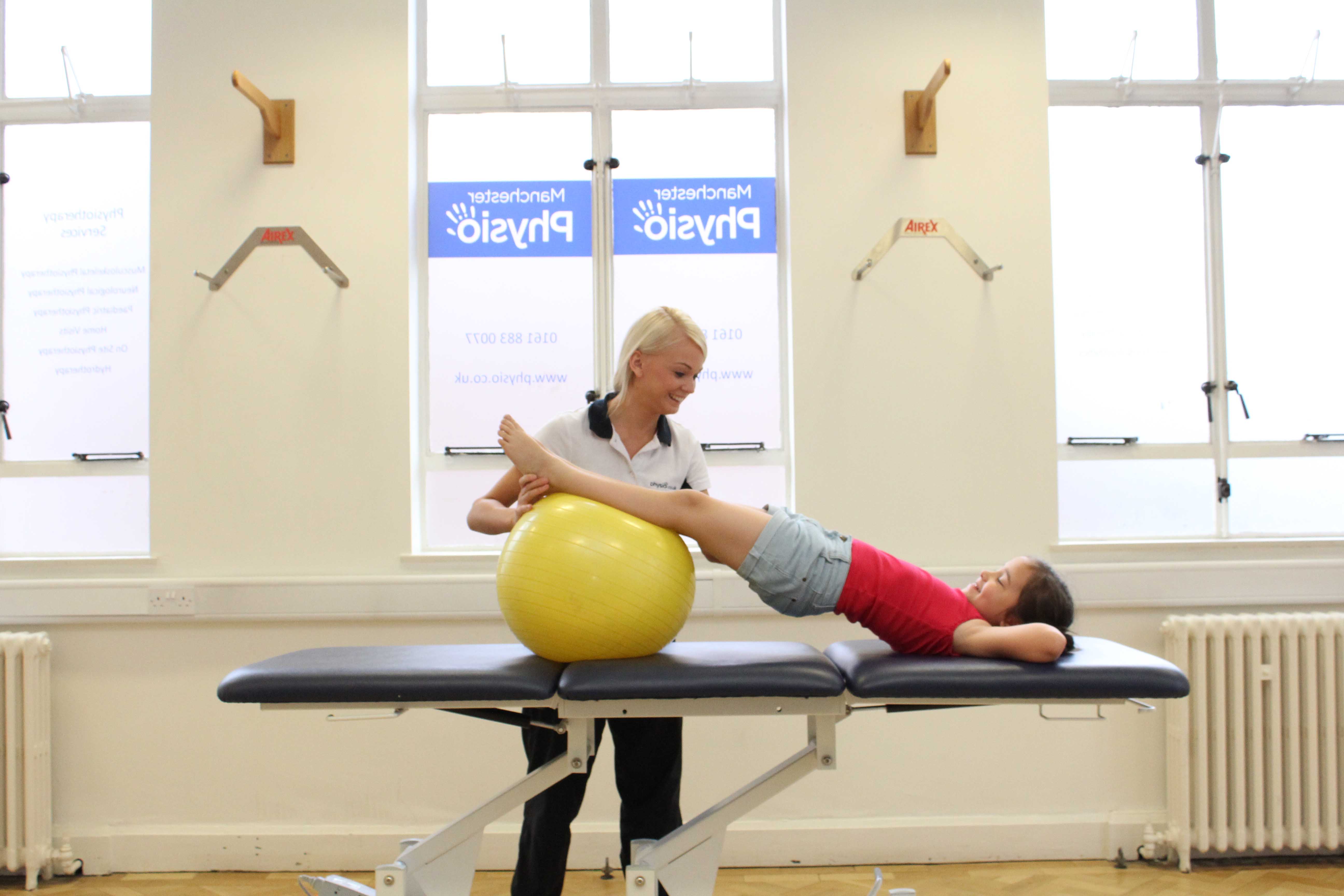 Above: Core strength bridging exercise under close supervision of physiotherapist
What is intensive rehabilitation for children?
Intensive physiotherapy is a high intensity physiotherapy programme completed daily over a couple of weeks designed to improve functional ability. It is generally designed to help children with
neurological conditions
present from birth or which have developed during childhood. It will often combine with other health professionals such as
occupational therapists
and speech and language therapists to ensure or your child's needs are met.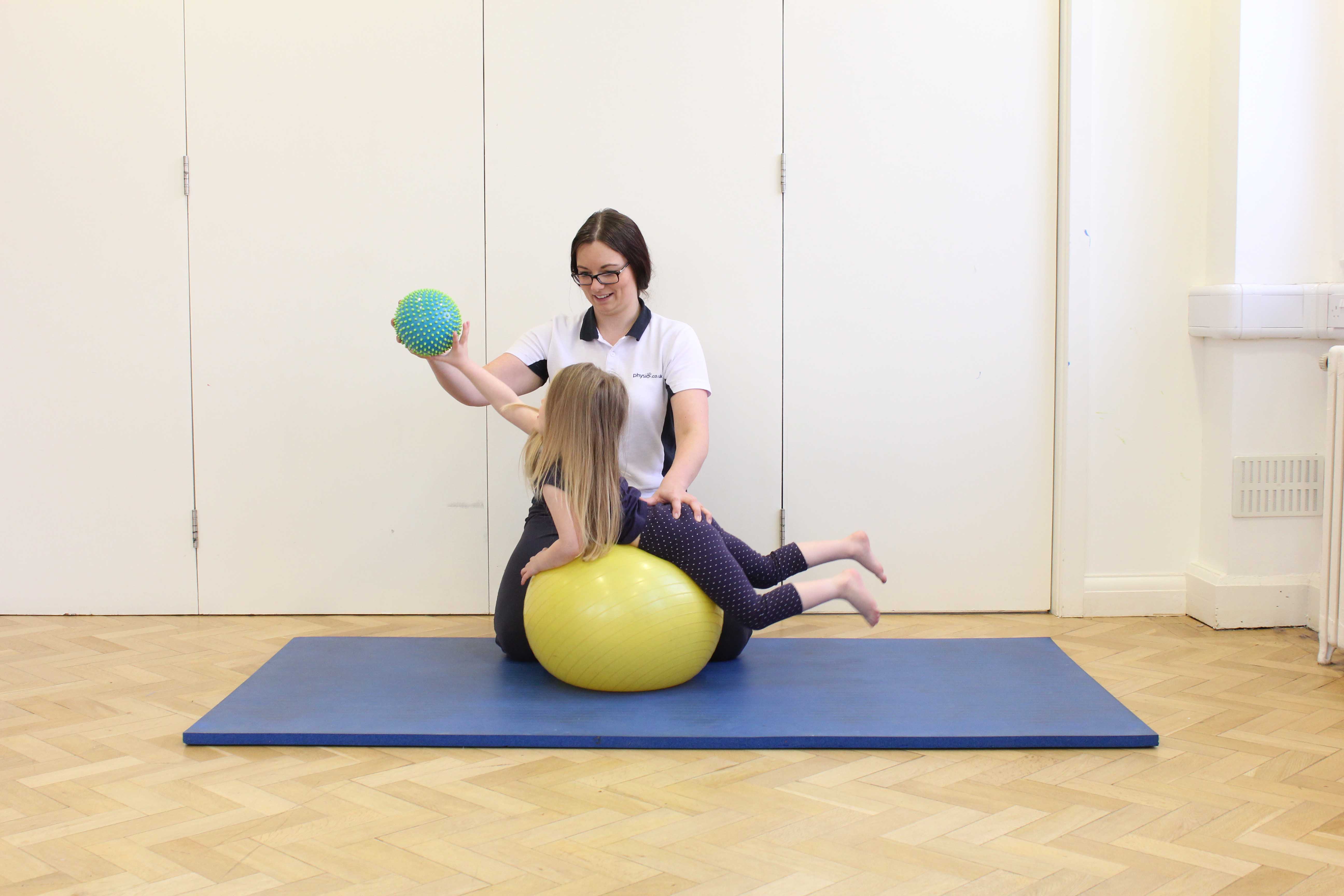 Above: Active stretching exercises over a gym ball under close supervision of specialist paediatric physiotherapist
Who Benefits From intensive rehabilitation for children?
Intensive rehabilitation is normally used for those with serious
neurological conditions
. However there are many other children who may benefit, so those who have suffered some kind of trauma or major operation may also benefit from intensive rehabilitation. Listed below are some common conditions which we can help with intensive rehabilitation please click on the links for more information.
What does intensive rehabilitation for children involve?
Your child's specific needs will be assessed during your initial session. If your physiotherapist thinks your child could benefit from intensive rehabilitation they will discuss this with you explaining what it will involve and the commitment required from you and your child.
Your physiotherapist will work with you and your child to develop functional goals to aim towards. The intensive rehabilitation sessions will involve many different activities designed to reach the goals as well as keeping it fun and engaging for the child.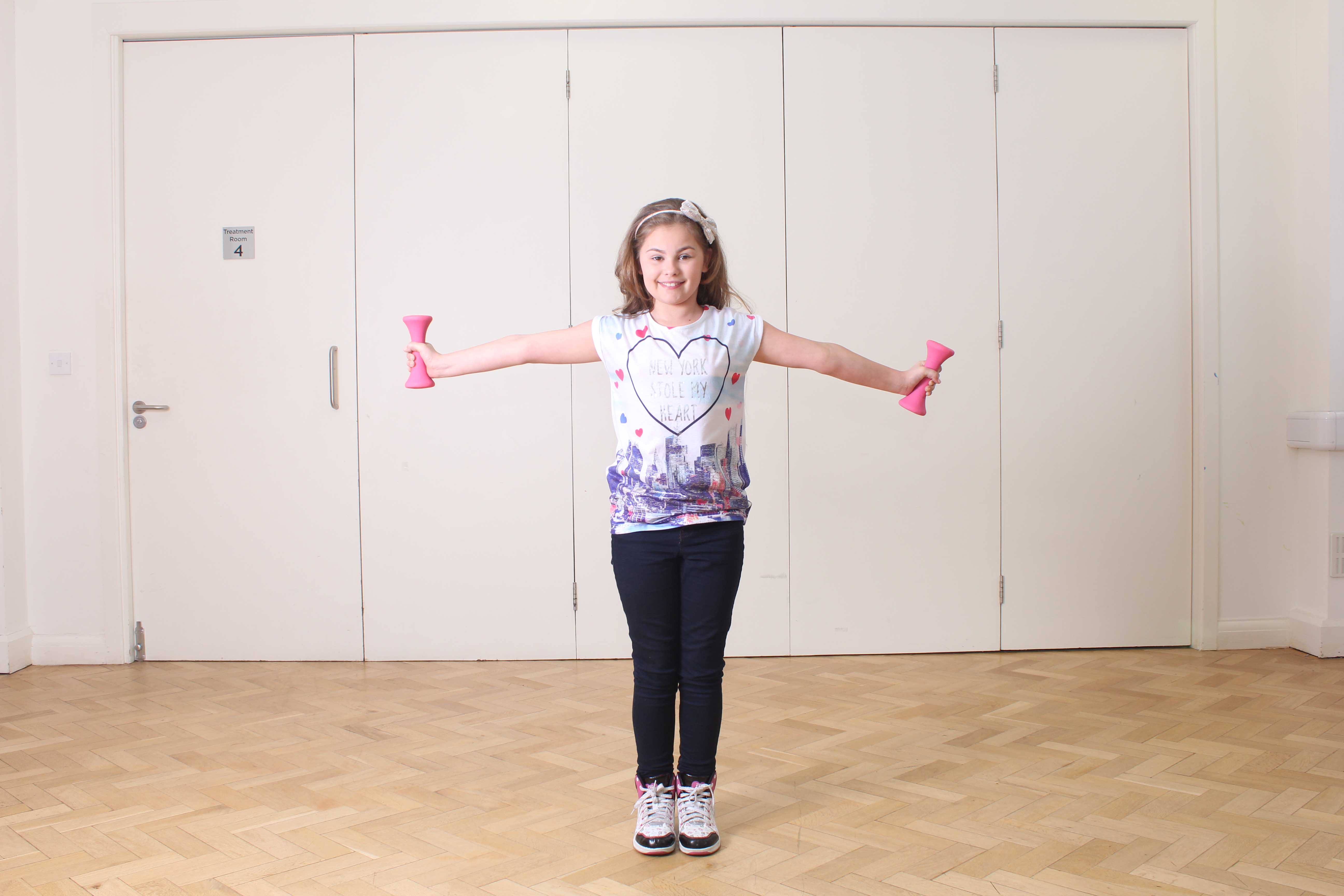 Above: Strength training using light dumbell weights
What are the advantages intensive rehabilitation for children?
Intensive physiotherapy has the potential to help your child in many areas. Depending on their current level of ability the aims of the sessions will change however some common advantages of intensive rehabilitation are listed below.
Increase independence
Increase ability to complete ADL's
Increase functional ability
Improve integration
Reduce care needs
Develop motor skills
Increase confidence
Fun and engaging activities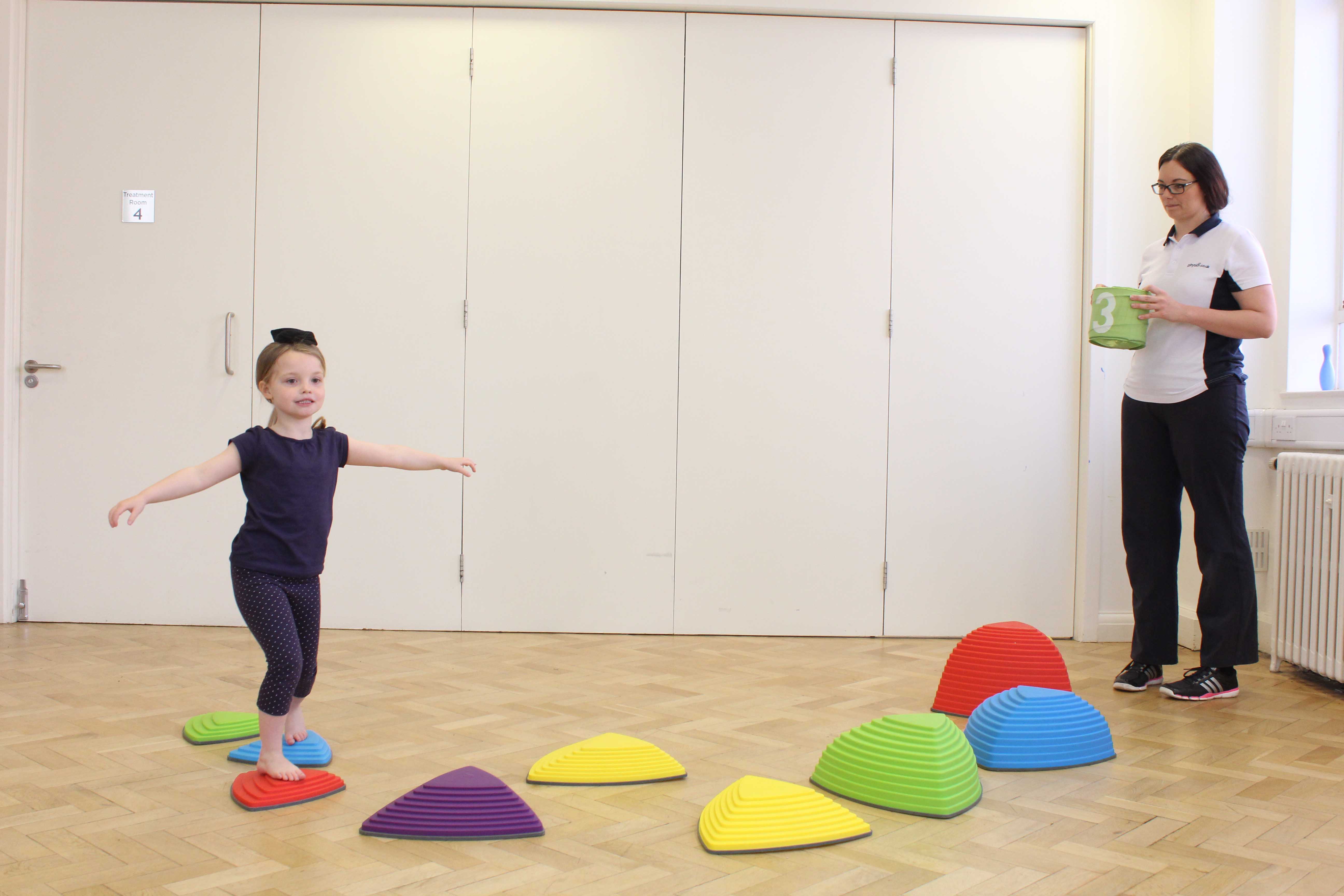 Above: Dynamic balance training under supervision of paediatric physiotherapist
Bookings
To book an appointment or to find out more information about our intensive rehabilitation programmes then please contact Physio.co.uk today on
0330 088 7800
or email
office@physio.co.uk
. Alternatively,
make an appointment online
today!