Our hydrotherapy services are based at a specialist centre in South Manchester. The centre offers the following facilities within its private hydrotherapy area: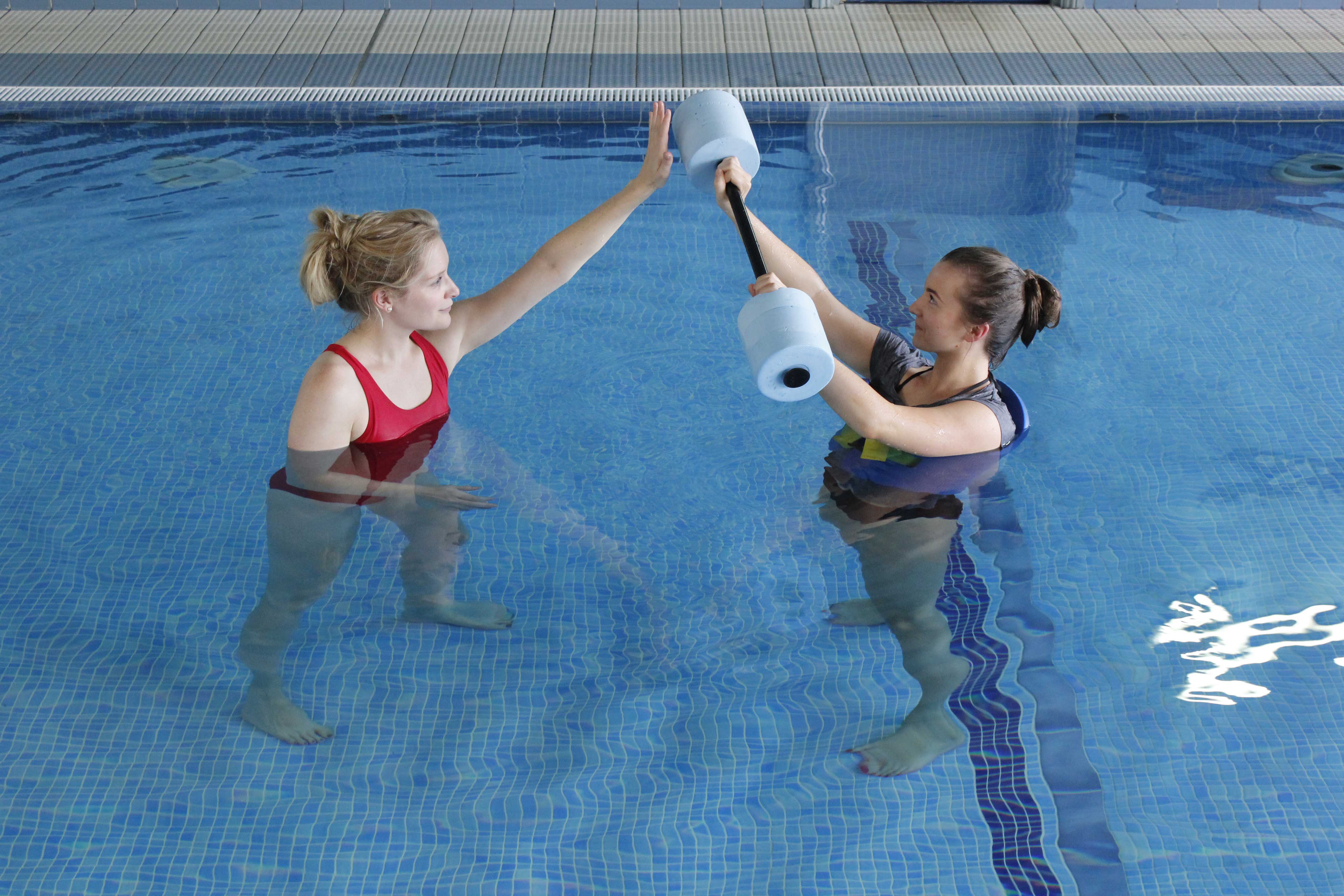 Above: Hydrotherapy session with close supervision from specialist physiotherapist
Warm temperature maintained between 33–37°C.
One-to-one treatment sessions with one of our experienced physiotherapists who will accompany you in the water throughout each session, to ensure you feel safe.
Hoist available if required
Wheelchair access into the pool in special "Aqua-chair"
Varied depth pool (when stood upright) from hip height to chest height. Your head and shoulders will rise above the water line.
Range of equipment for therapeutic use
A rail around the pool for extra support
A large changing facility at the side of the pool
A state of the art 'Swim-ex' flume pool for deep water walking and running
Full disabled access to building itself and poolside
Free car parking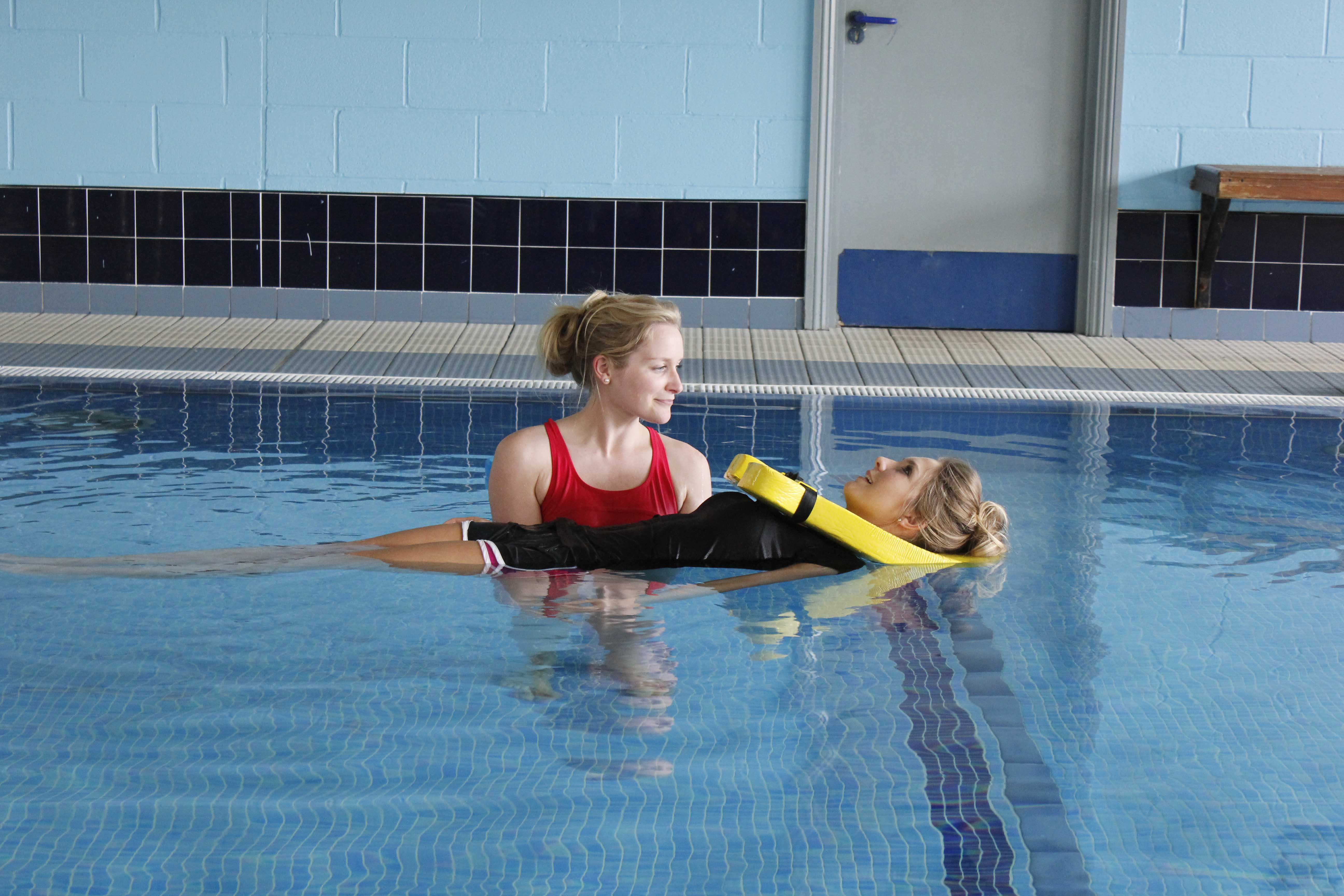 Above: Your physiotherapy sessions will take place in specialised hydrotherapy pools
The physiotherapists at Physio.co.uk use hydrotherapy to treat many conditions. To find out if hydrotherapy would be a suitable treatment for you please call
0330 088 7800
.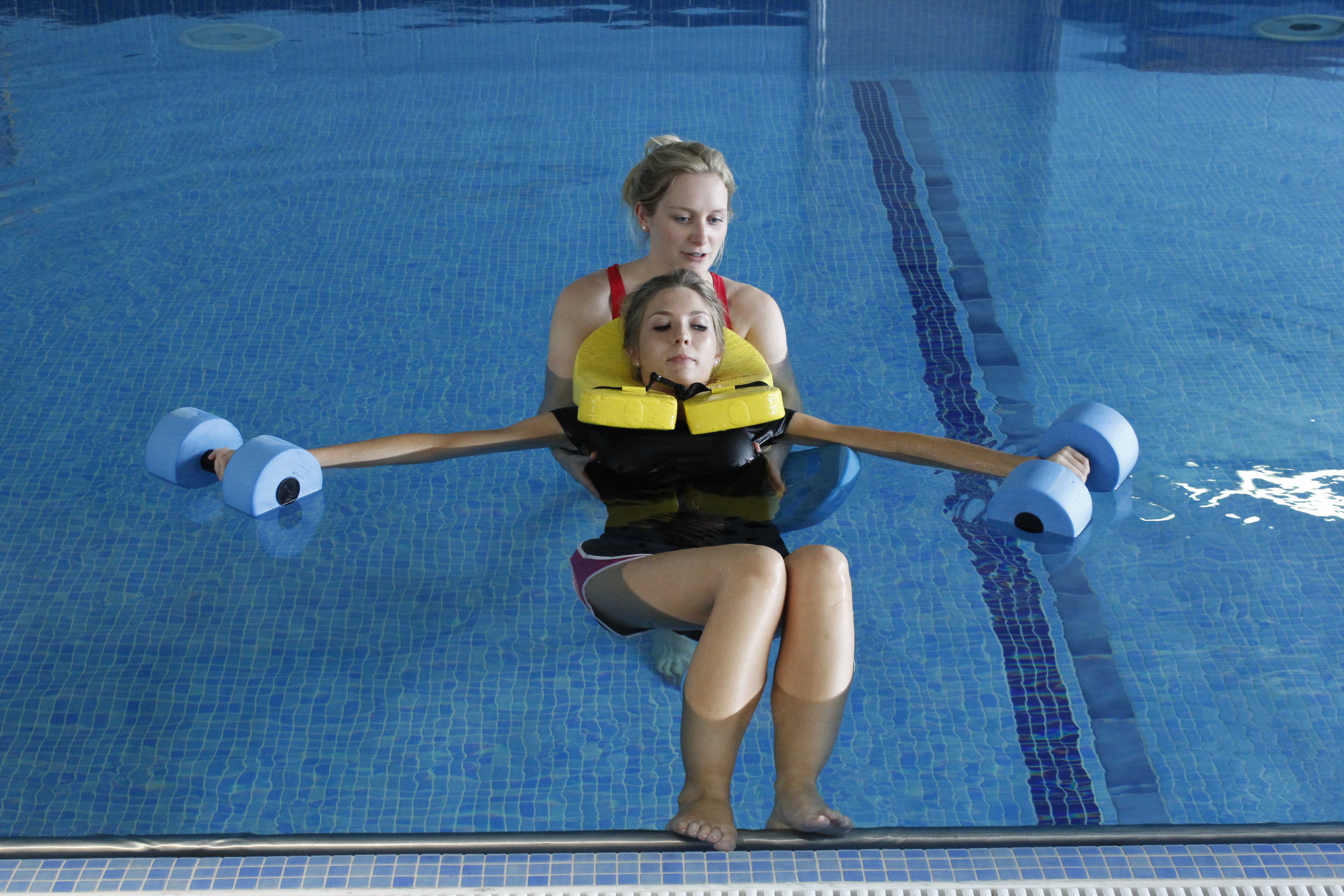 Above: Hydrotherapy session with close supervision from specialist physiotherapist