What is manual lymphatic drainage?
Manual lymphatic drainage is a
massage
technique that is used to stimulate the lymph vessels and encourage them to remove waste products from the area of injury or
pain
. The lymphatic system is a circulatory system around the body that removes waste products from tissues. The hands are used to rhythmically move the waste products under the skin towards the lymph nodes where the waste products are removed from lymph circulation.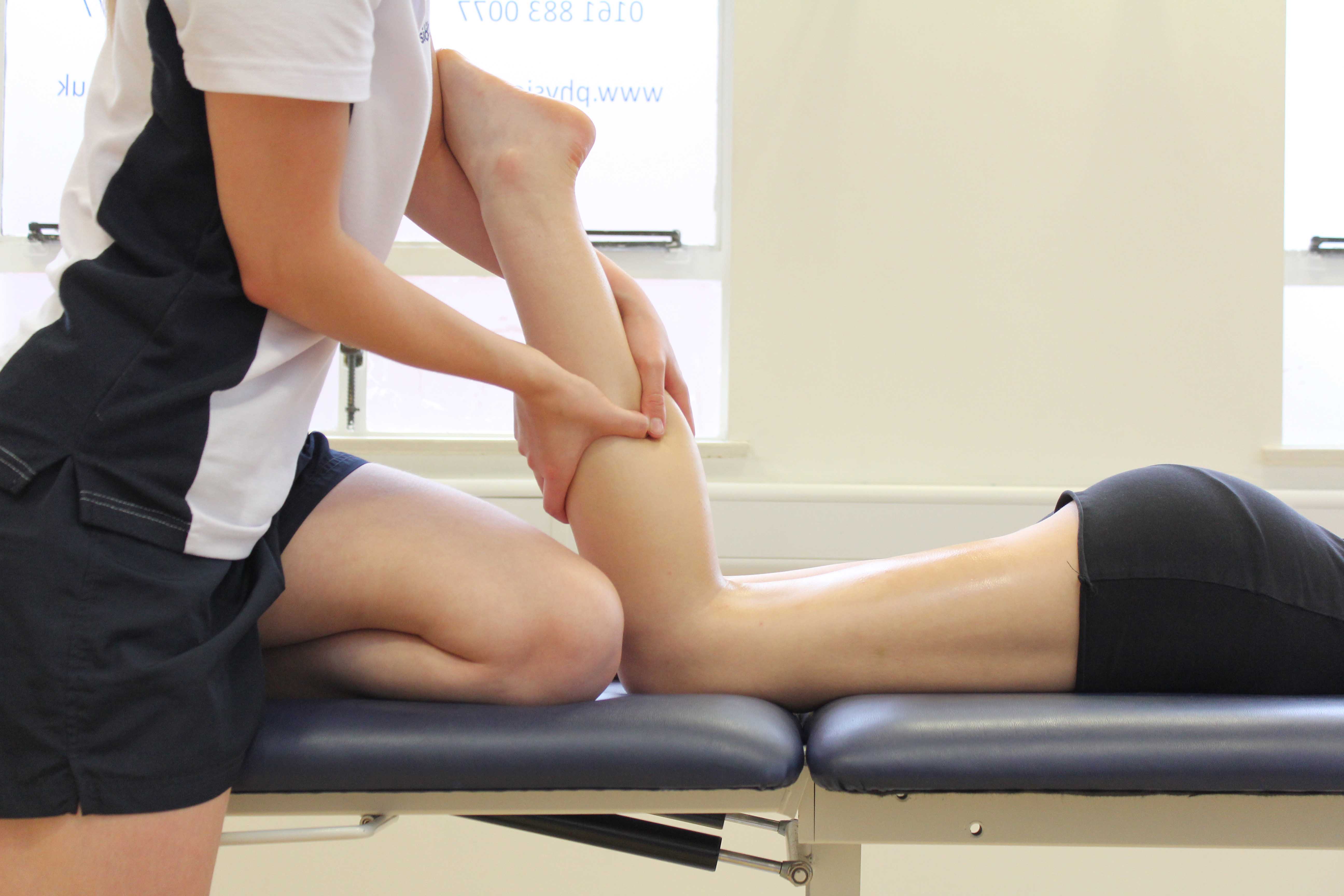 Above: Specilaist therapist applying targeted lymphatic drainage massage to the lower limbs
How does manual lymphatic drainage help?
The removal of waste products, especially from the site of an injury, is very important. The quicker this happens, the quicker the healing process can begin. There are several benefits that this waste removal can have: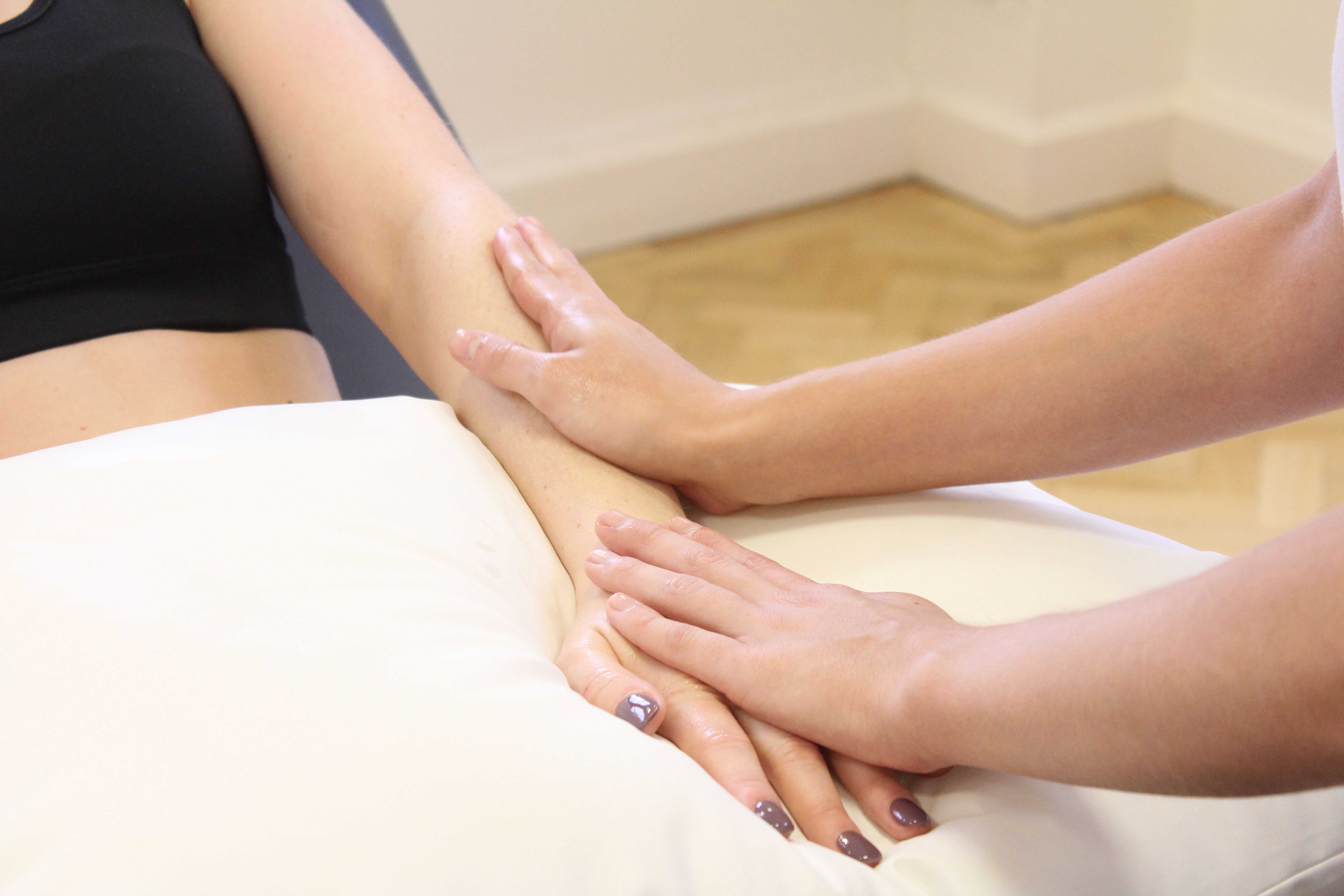 Above: Massage to push excess fluids towards the lymphatic nodes where they can drain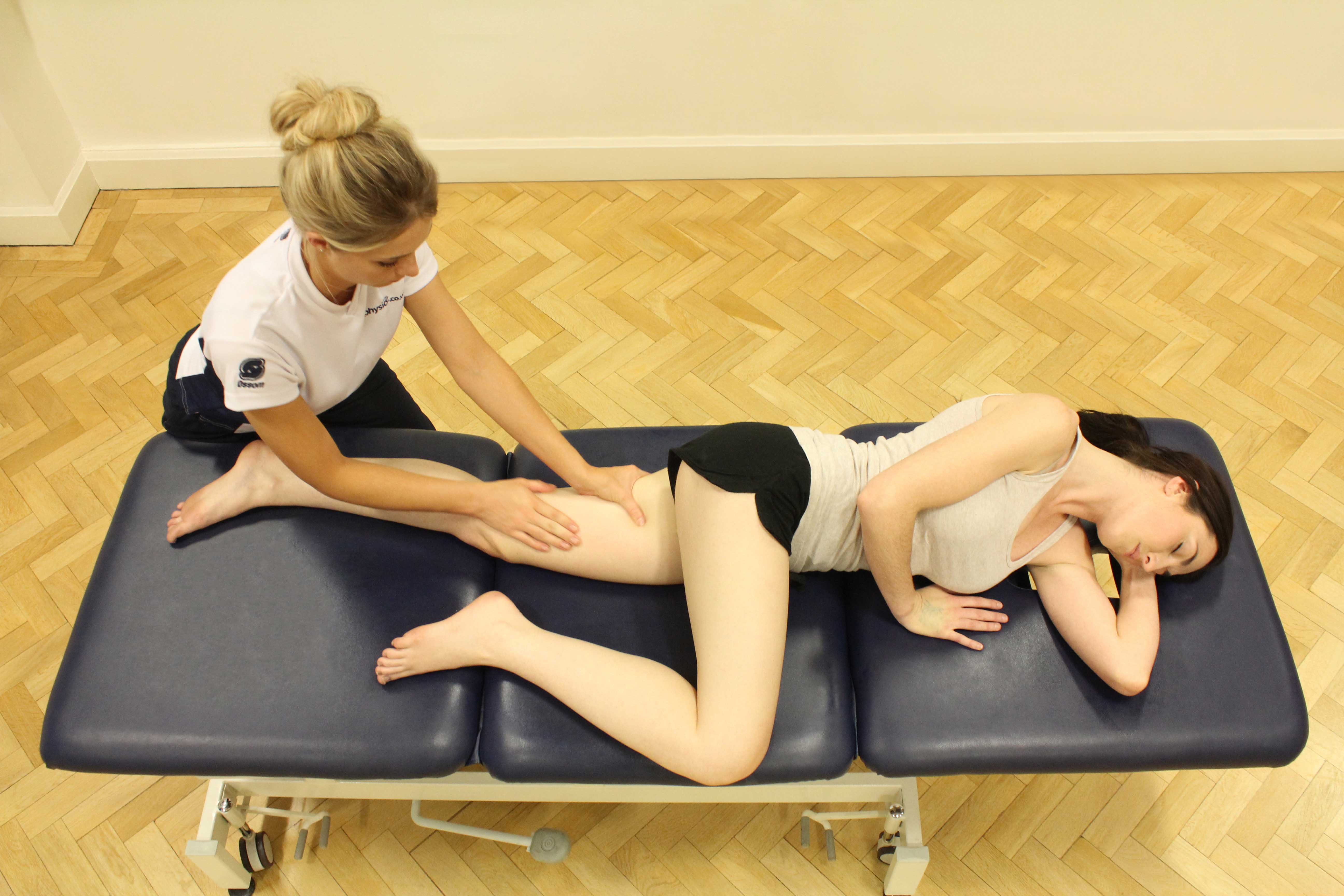 Above: Lymphatic drainage massage applied to the upper leg by experienced massage therapist
Who benefits from manual lymphatic drainage?
Manual lymphatic drainage can benefit conditions including:
Muscular injuries
Lymphoedema
Burns
Wounds/scars
If you feel manual lymphatic drainage may be a beneficial treatment for you, please contact us on
0330 088 7800
for more information or to arrange an appointment and we will endeavour to help you. You can also
arrange appointments online