Plantar fascia release surgery is performed to relieve tension of the plantar fascia by cutting a small part of the ligament or by detaching the ligament completely from the heel bone. Relieving tightness reduces friction of the plantar fascia leads to a reduction in inflammation and pain in the foot.
Plantar Fascia Release Indications
Plantar fascia release surgery is performed when conservative management for plantar fasciitis including medication and physiotherapy has failed.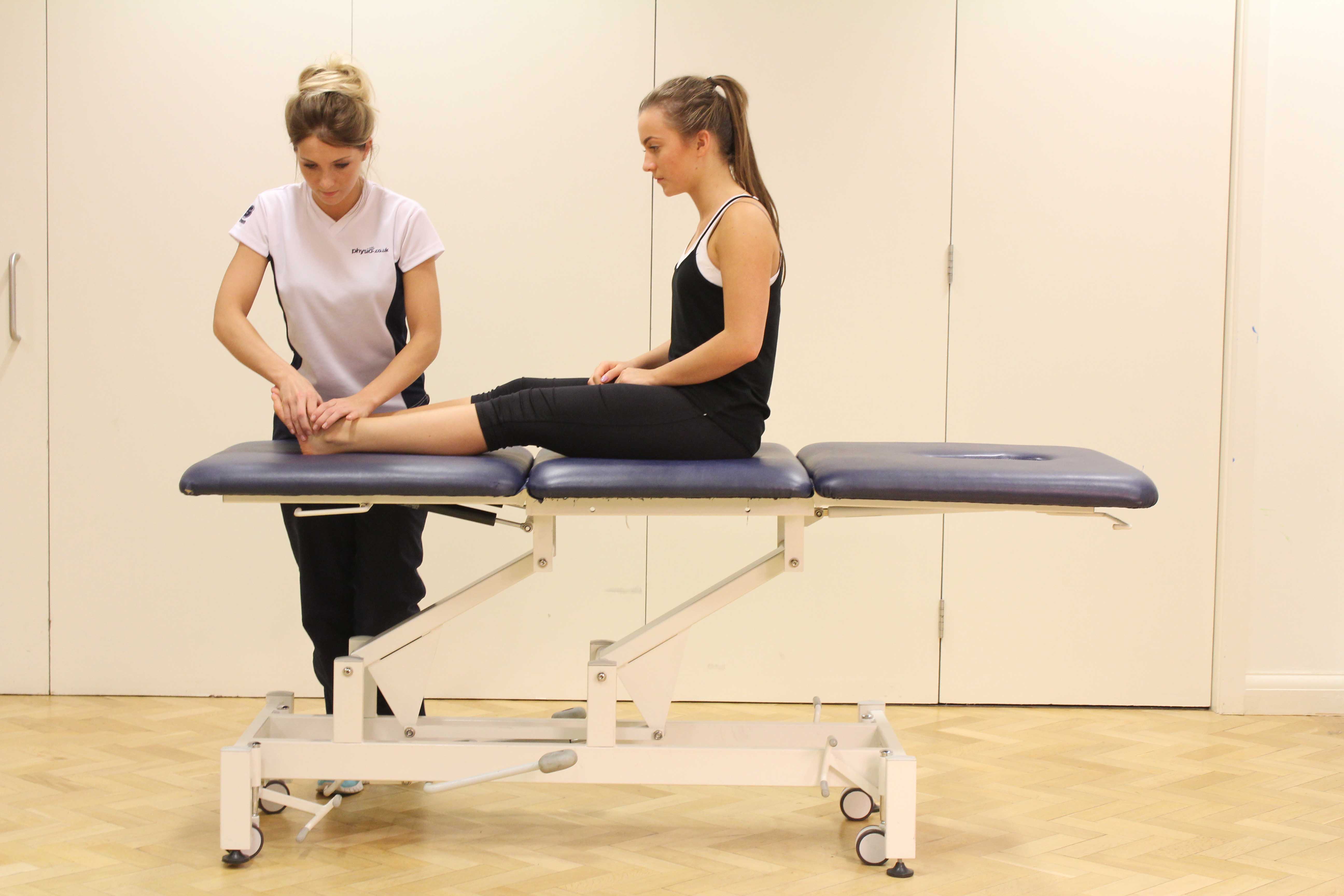 Above: mobilisations and stretches of the foot and ankle
Other indications for plantar fascia release include:
Plantar fascia pain for 6 – 12 months
Severe restriction in function despite conservative management
Great affect in ability to work
Great affect in sporting performance
If the plantar fasciitis is caused by the presence of a bony spur at the heel bone shown on x-ray, surgery will be performed to remove the bony spur. Surgery to release the plantar fascia is recommended as a last resort as any type of surgery involves risks and complications.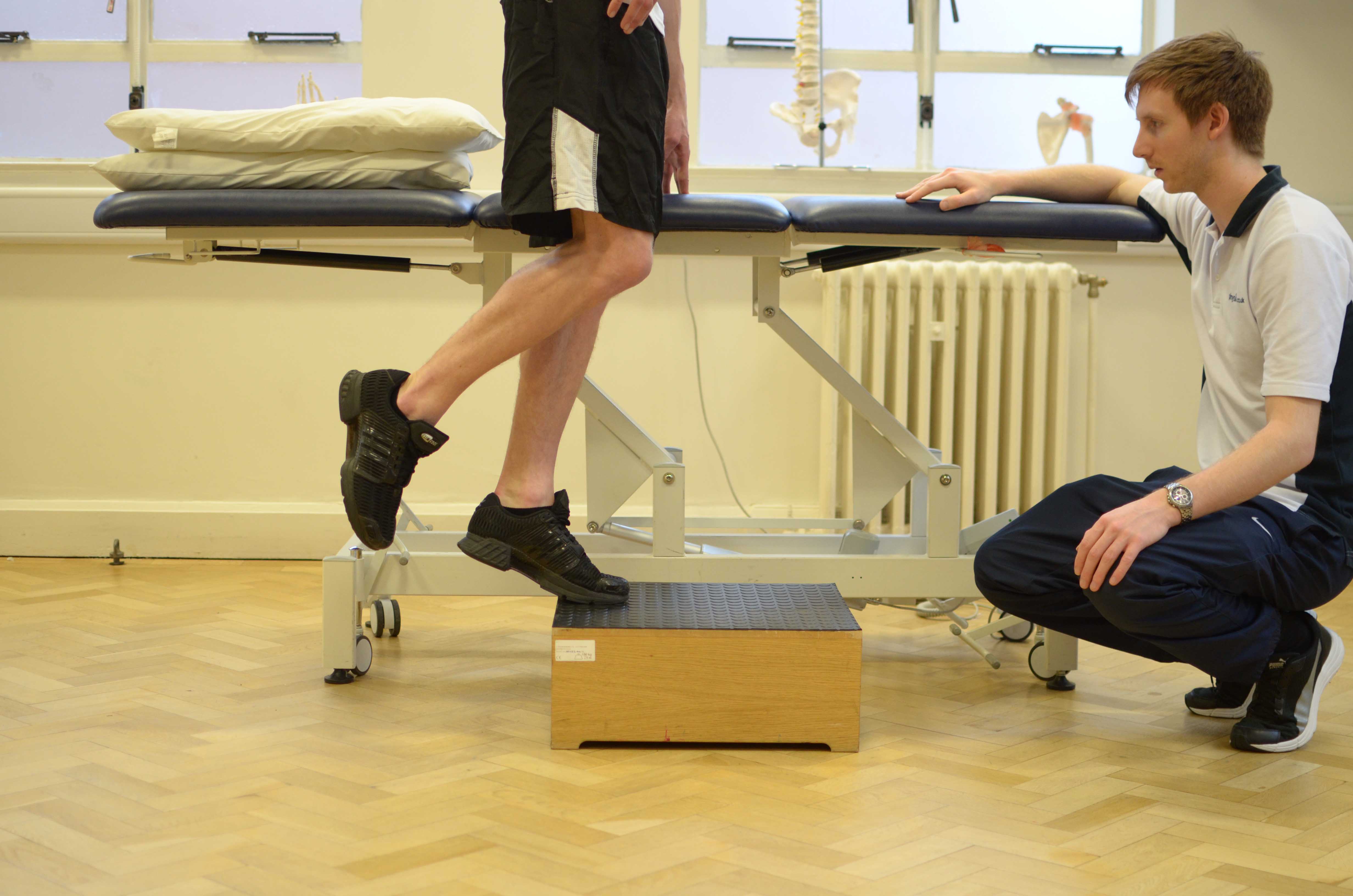 Above: Isometric stretches of the planta fascia
Plantar Fascia Release Procedure
Plantar fascia release is a surgical procedure usually performed via an endoscopy; however some surgeons still use the traditional open surgery method.
The plantar fascia release procedure involves the following stages:
A small incision is made at the heel bone.
The plantar fascia ligament is cut or fully detached to relieve tension.
The surgeon will tidy up the area and smooth the bone to allow for healing of the fascia under less tension.
If a bony spur is present on the heel it will be removed.
In some cases, the surgeon will also release some of the muscle (abductor hallucis) to prevent trapping of nerves.
Following surgery, physiotherapy is required to get you back to your previous level of function and sporting ability, safely and effectively.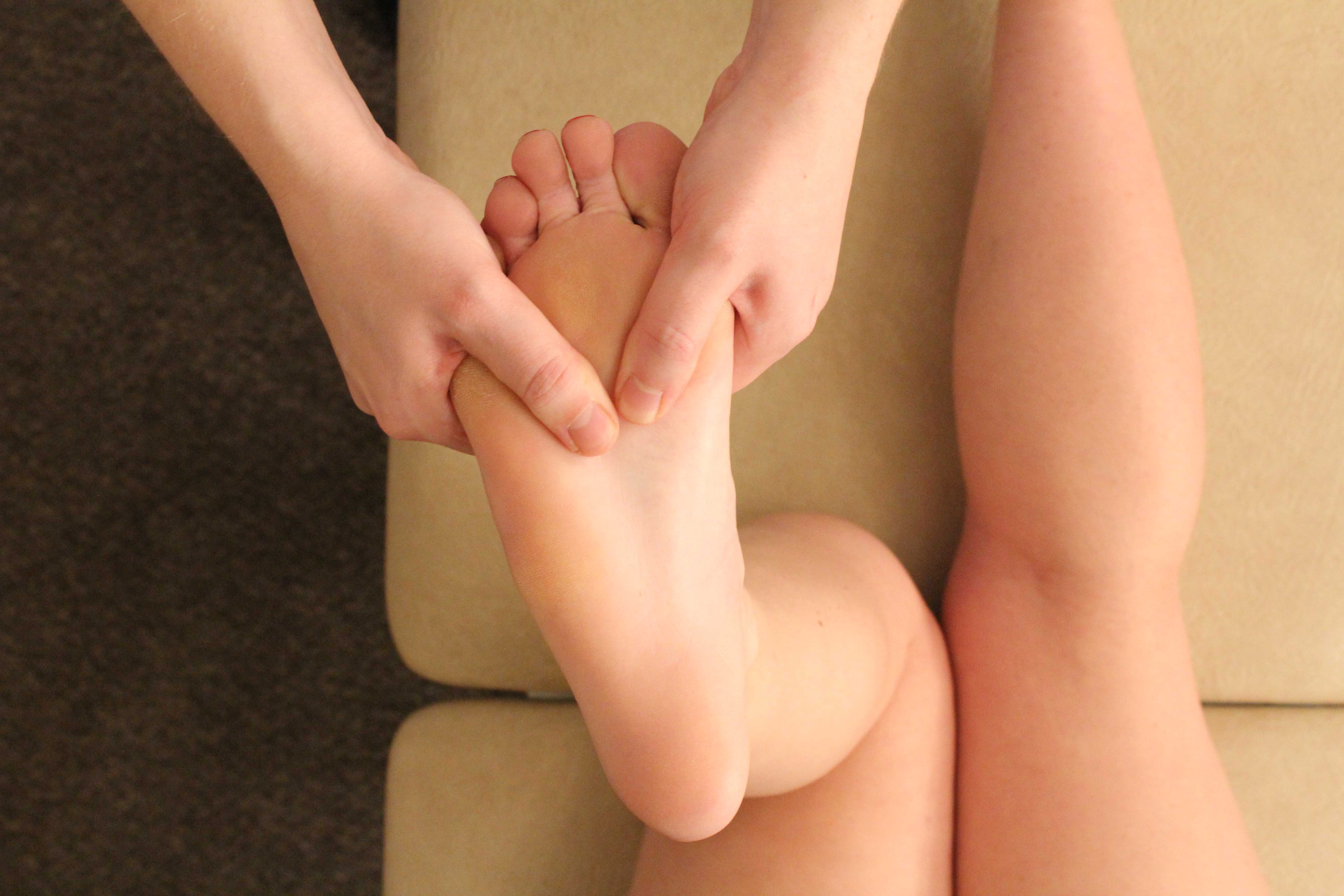 Above: Soft tissue massage of the planta fascia under the foot
The Benefits Post-Surgery
Plantar fascia release surgery results in a number of benefits on your life including:
Elimination or a reduction in pain
Restoration of a normal gait pattern
Regaining of full function
Return to sport
Increased overall well-being and mood
A successful plantar fascia release results in a greater quality of life and independence if physiotherapy is adhered to following surgery.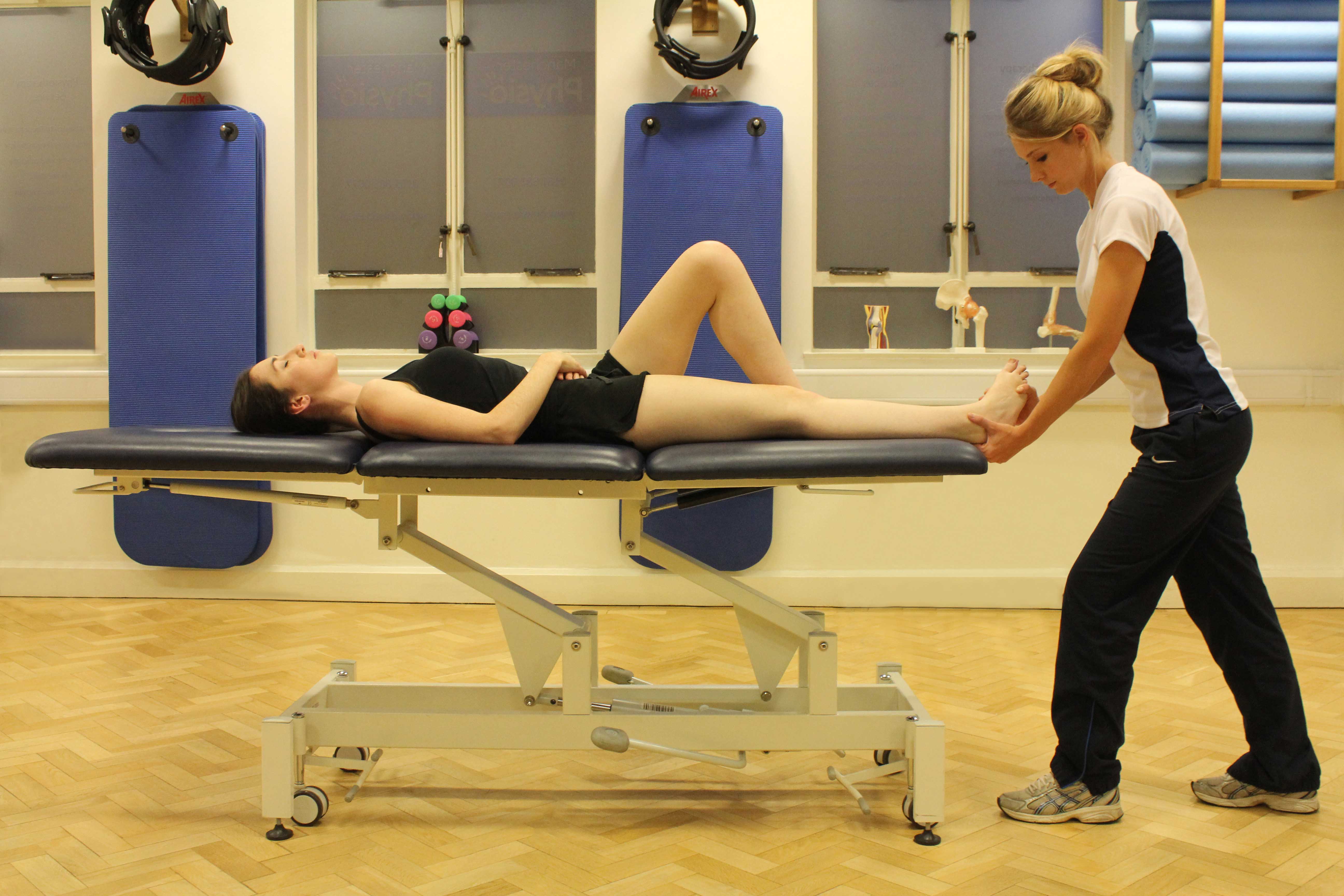 Above: mobilisations and stretches of the foot and ankle
Physiotherapy Rehabilitation Post Surgery
Physiotherapy rehabilitation is vital in ensuring you gain maximum benefit of plantar fascia release surgery. The ability to weight bear is slightly different depending on if you have had open surgery or an endoscopy.
After open surgery you may require a non-weight bearing brace or cast for a few weeks to allow the tissues to repair.
After endoscopy you can begin partial weight bearing straight away as there is less damage to the soft tissues.
Physiotherapy rehabilitation involves a combination of treatment methods, progressed as the soft tissues repair.
Physiotherapy involves:
Range of movement exercises
Physiotherapy will begin with gentle range of movement exercises to regain mobility and flexibility of the joints.
Strengthening exercises
A programme of strengthening exercises will be given to regain strength of the muscles in and around the foot.
Gait re-training
Your physiotherapist will analyse your gait and progress your weight bearing status safely.
Sports specific training
Exercises and drills will be given to help you reach your previous sporting level and goals.
If you have had plantar fascia release surgery and would like a physiotherapy assessment, you can e-mail
office@manchesterphysio.co.uk
or call
0330 088 7800
.