At physio.co.uk we have a team of specialist physiotherapists trained to provide comprehensive analysis of your gait pattern. This concerns the biomechanical pattern of your normal walking and running cycles. It is chiefly concerned with the movement of your lower limbs, but as no body part operates in complete isolation the therapist will take your total physiology into account when making their analysis.
Gait analysis is appropriate for all ages and can provide helpful insight into treating many types of conditions. Paediatric physiotherapy can use gait analysis to help identify the issues with developmental delay along with more general injury recovery. Athletes and keen runners can use gait analysis to improve the efficiency of their running style whilst addressing any anomalies that lead to reoccurring injuries. Most often clients come for an assessment concerning a specific type of pain or injury in or around the ankle, knee or hip. Gait analysis is commonly used to identify the root cause or contributive compensation movement strategy that is underlying the condition.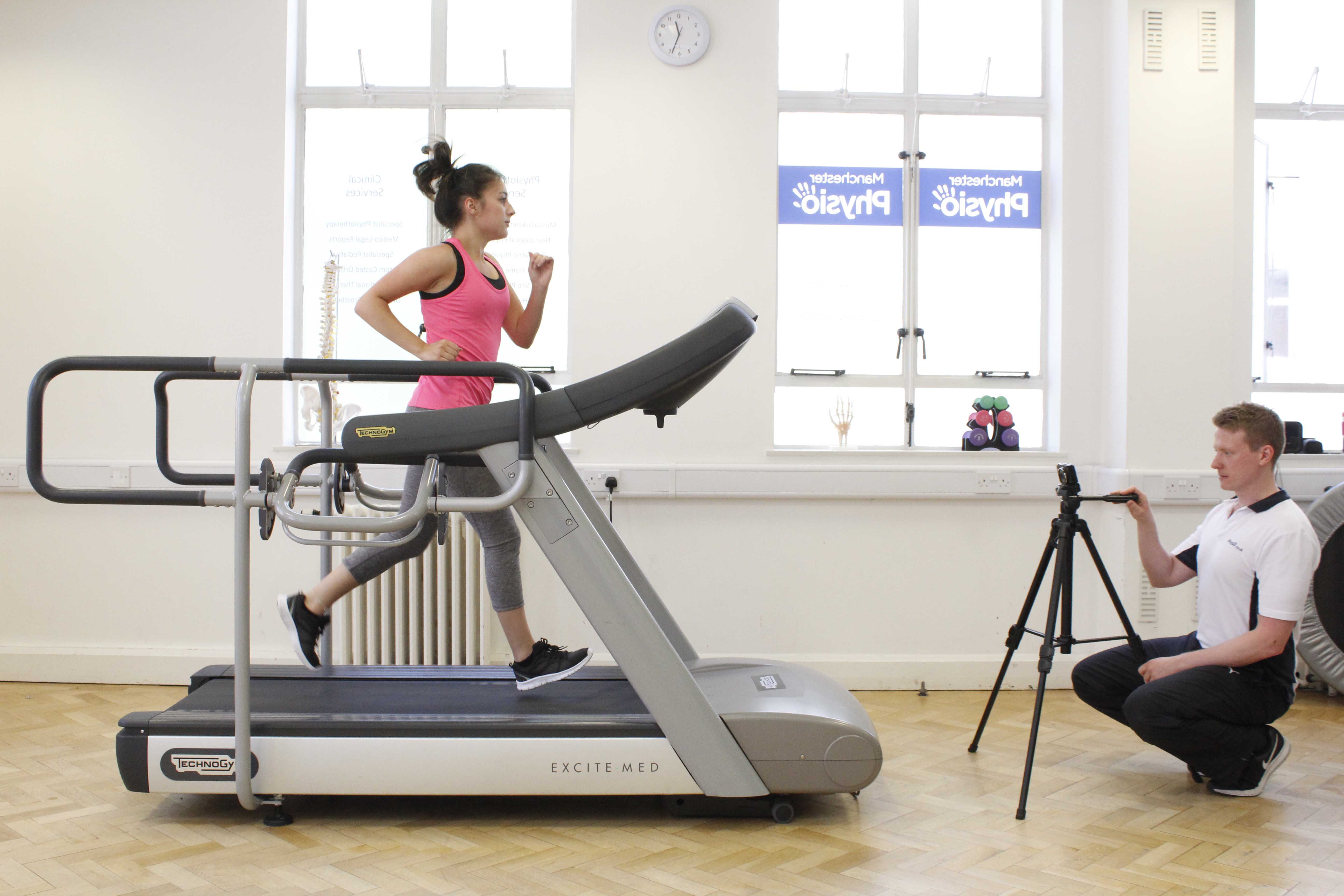 Above: Our gait analysis service is an effective way to impove your running technique through specialist knowledge and feedback.
The correction of any biomechanical abnormalities that are affecting your gait can improve your muscle strength, flexibility and overall mobility. To complement the analysis and treatment of your gait pattern we work closely with podiatrists and orthotists to provide complete care and support. This could take the form of simple insoles to custom moulded splints depending on the severity of the condition. Other basic treatment techniques include;
Stretching exercises
Strengthening exercises
Muscle imbalance correction
Gait pattern correction exercises
Activity modification and adapting training techniques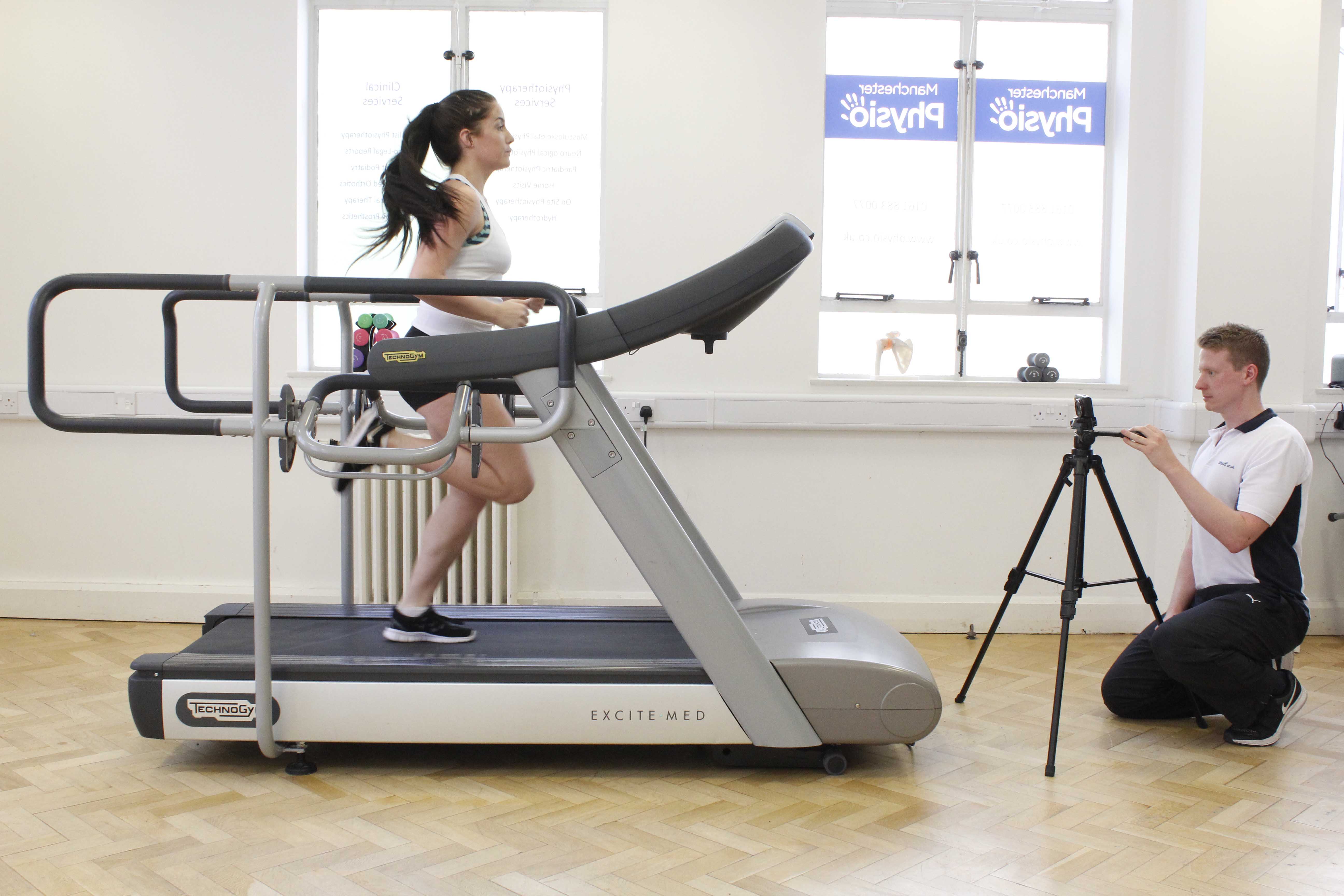 Above: Video recordings provide support to help you visually break down your gait in order to identify areas of weakness,
For more information about gait analysis and how it could help the treatment of your condition please contact us via email at office@physio.co.uk or phone us on 0330 088 7800.