What is a soft tissue contracture?
A soft tissue contracture is shortening of the muscle, tendons or ligaments that prevent normal movement.
Spasticity
is often the cause of muscle stiffness which can lead to permanent and painful shortening of the muscle. Other cause of soft tissue contractures include:
Reduced activity (for example, from immobility)
Physiotherapy plays a vital role in restoring range of movement, relieving pain, preventing further muscle shortening and improving functional ability. Physiotherapy at Physio.co.uk for soft tissue contractures may involve:
Passive stretching and soft tissue mobilization to relieve stiffness and improve range of movement
Progressive range of movement exercises to stretch and strengthen muscles safely and effectively
Exercises to facilitate normal movement
Advice on optimal positioning to increase comfort and improve function
Teaching the stretching exercises and positioning techniques to family or caregivers to relieve pain and promote independence
Advice on orthotics and splints to help to keep the soft tissues stretched properly
Hydrotherapy treatment will help to relieve pain and stiffness and increase range of movement.
Advice on botox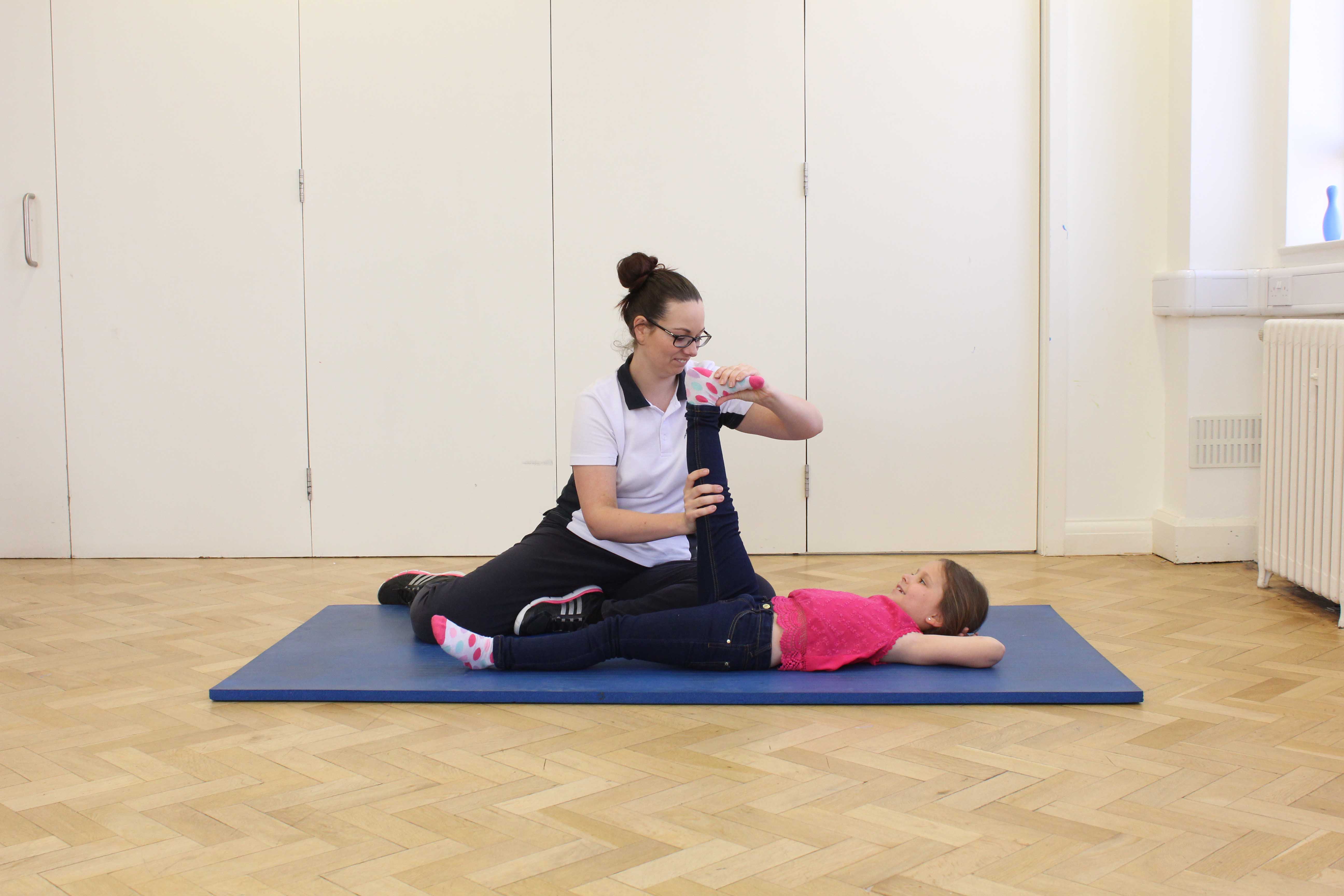 Above: Passive stretches of the hip, knee and ankle to reduce contractures of the lower limb
Using a tailored rehabilitation program at Physio.co.uk, your physiotherapist will help you achieve your maximum function and independence with everyday activities.
For more information on physiotherapy, or to book an appointment please call
0161883 0077
.