What is exercise tolerance?
Exercise tolerance is the amount of exercise one can withstand before coming over exerted (breathless and
tired
). It is a measure of cardiovascular endurance.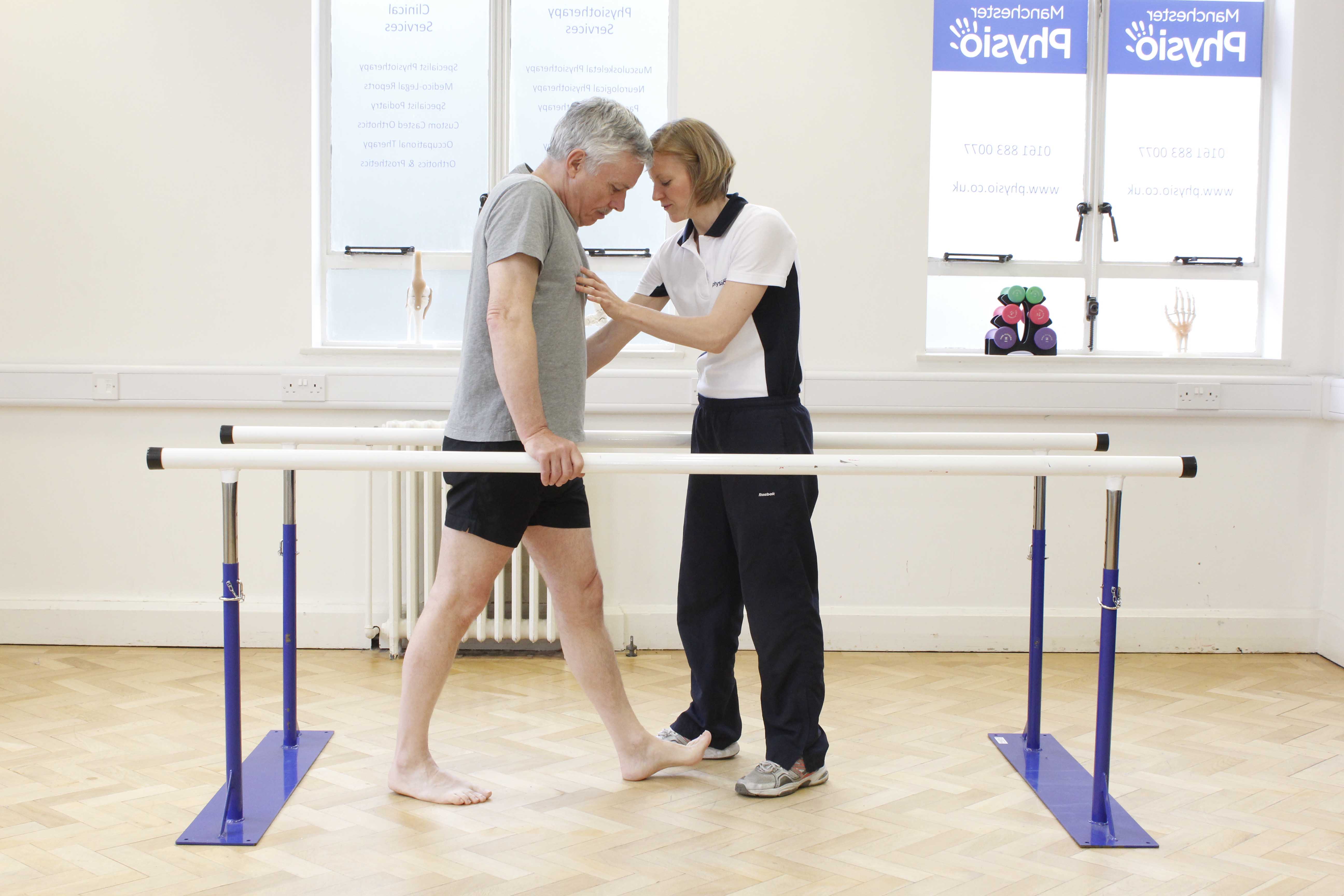 Above: Improving lung function and exercise tolerance through exercise supervised by a specilaist physiotherapist
Although sometimes assessed by a timed walk; exercise tolerance relates to everyday activities, not just stereotypical exercise like walking or jogging. In patients who are unable to walk, exercise tolerance may relate to being able to push themselves in their wheelchair without becoming breathless.
Exercise tolerance is important to respiratory physiotherapists to determine how able you are to carry out functional everyday tasks.
The respiratory physiotherapists at Physio.co.uk will use functional tasks to increase exercise tolerance, this will enable you become better able to deal with everyday life.
What are the benefits of increasing exercise tolerance?
The benefits of physiotherapy to enhance your exercise tolerance include:
Ability to do more
Improved / maintained muscle strength
Greater degree of independence
General sense of wellbeing
Improved quality of life
Who would benefit by increasing exercise tolerance?
Physio.co.uk would encourage any patient with a respiratory problem to increase their exercise tolerance, and are able to provide a structured fully personalised regime to enable you to achieve this.
If you suffer from one of the following, you will benefit from an assessment by one of our specialist respiratory physiotherapists:
Breathlessness on walking
Shortness of breath going up/down the stairs
Shortness of breath on moving
To book an appointment or to find out if Physio.co.uk can help you improve your exercise tolerance, please call us today on
0330 088 7800
. Alternatively,
make an appointment online
today