Knee Surgery
The knee is a complex joint involving many different structures and is vital to everyday and sporting activities. Knee injuries are very common and damage can be caused from an acute, sudden injury or it can be caused from long term degeneration such as Osteoarthritis. Physiotherapy can be used to treat knee problems but if it cannot, or if treatment is not effective, knee surgery is a common treatment and physiotherapy is often an effective way of rehabilitating the knee after surgery.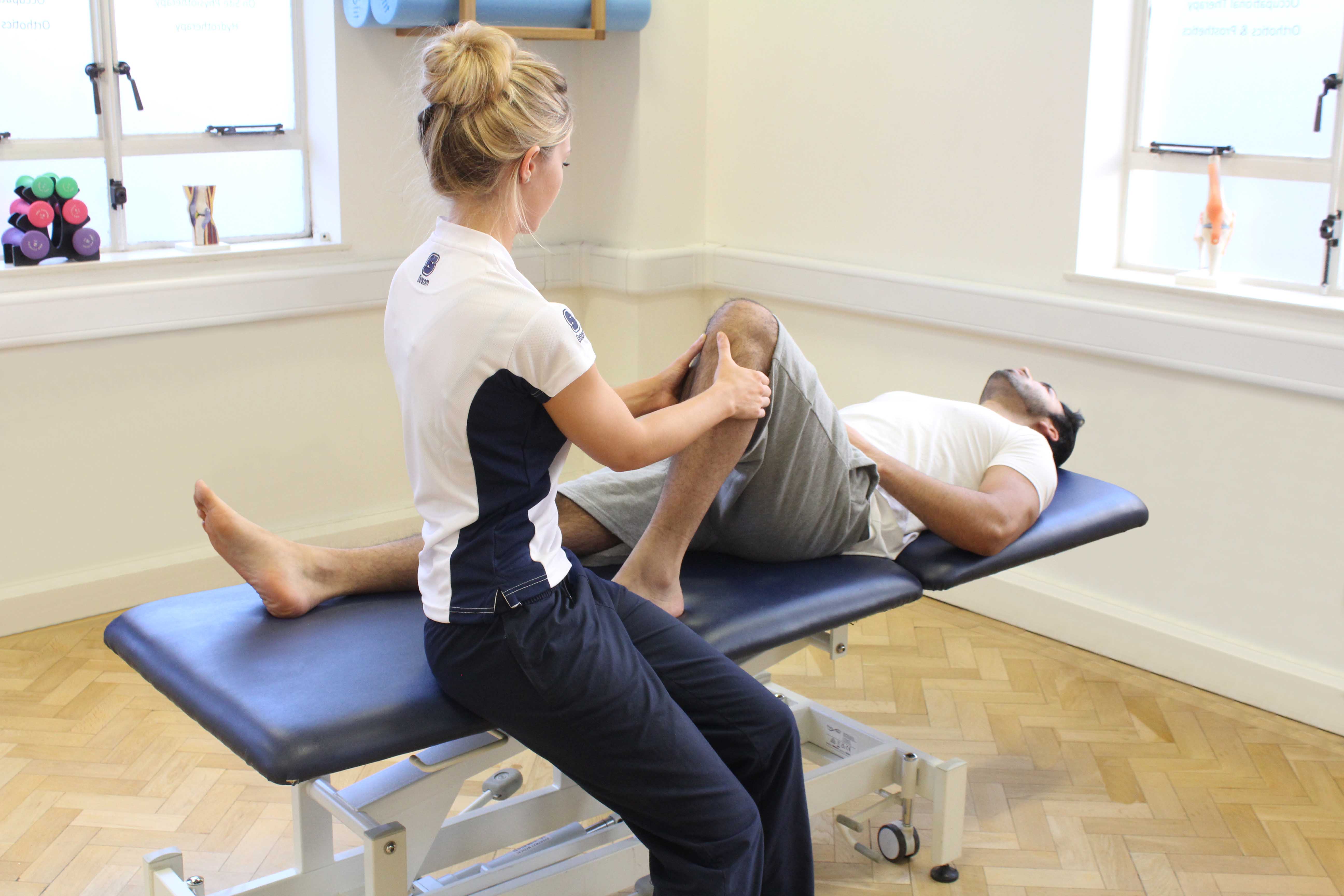 Above: Passive stretch of the knee joint by specialist MSK therapist
At Physio.co.uk our specialised physiotherapists can rehabilitate patients following knee surgery. The common knee surgeries that Physio.co.uk treat are:
Knee Ligament Surgery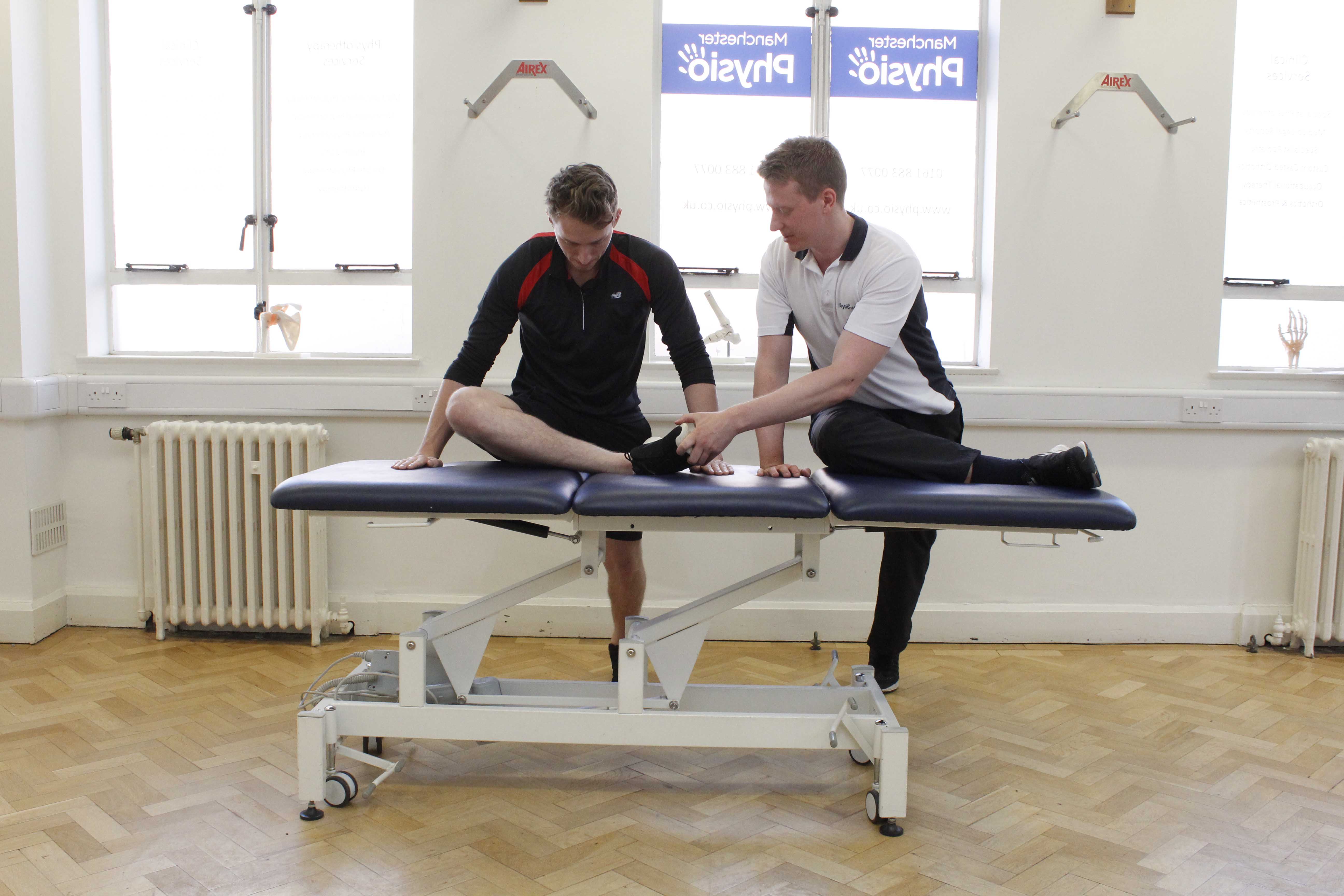 Above: Therapist led stretches of the muscles and connective tissue around the knee joint.
Meniscal Surgery
Knee Joint Surgery
Above: Stability and strength training for the knee, supervised by a MSK Physiotherapist
Patella Surgery
Other Knee Surgery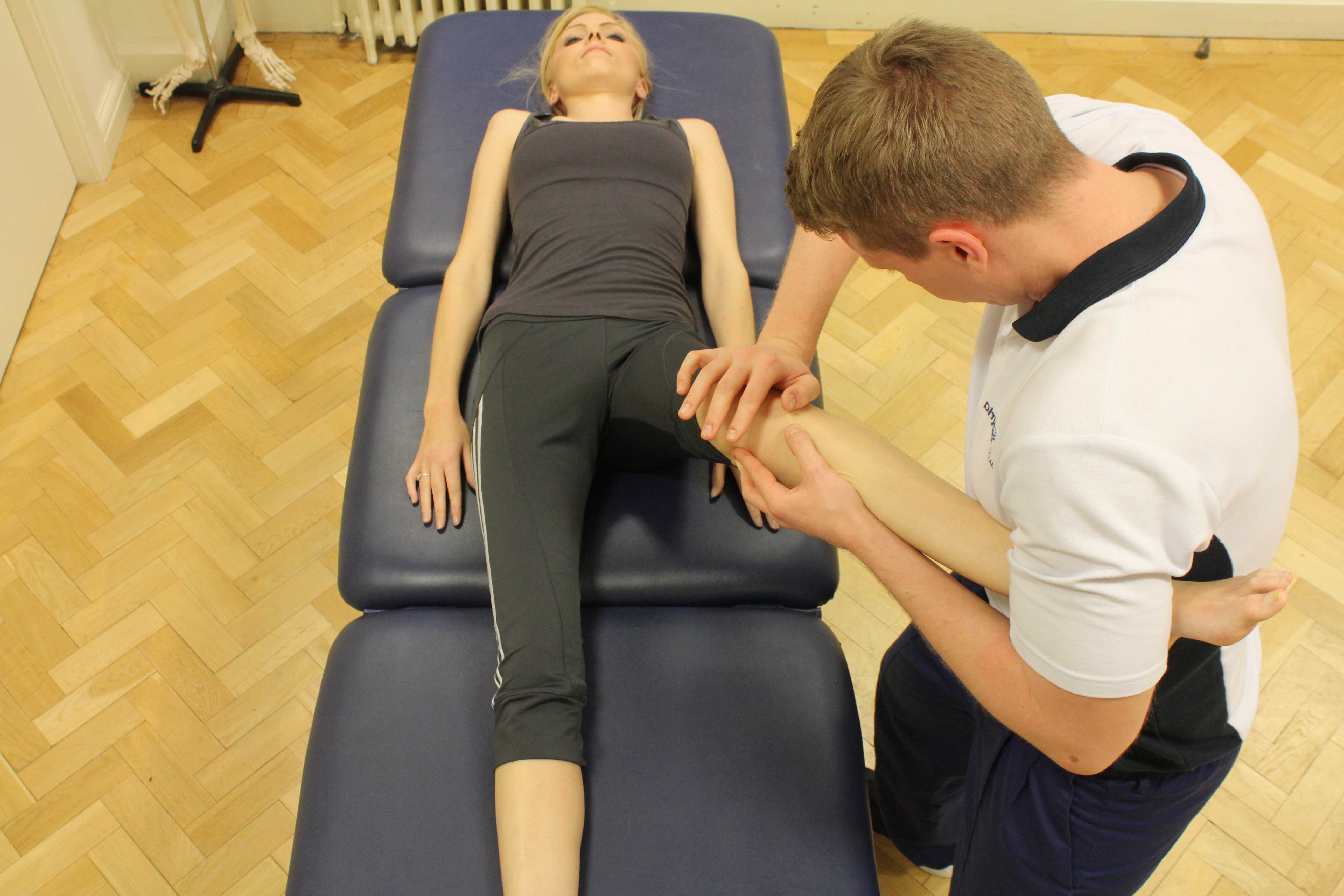 Above: Mobilisations of the knee joint during an assessment by a MSK therapist
Your physiotherapist at Physio.co.uk will assess you and develop an individualised rehabilitation programme for you to improve the range of movement in the knee and to strengthen the surrounding muscle so that you can return to as near normal function as possible.
For more information about knee surgery and the rehabilitation process
contact us
or call
0330 088 7800
.