At Physio.co.uk we offer a comprehensive range of Physiotherapy assessments in conjunction with our normal treatment programmes. Good quality assessments are a vital part of the business as this will determine the accuracy and effectiveness or any treatment.
Display Screen Assessments
- Sometimes referred to as work station assessments, they are provided to business of any size or professionals working from home. Carried out by specially trained Physiotherapists they will ensure your computer work space is ergonomically arranged to have the most minimal impact on your physical health.
Risk Assessments
- If you are looking for physiotherapy risk assessments for your organisation, find out more about what Physio.co.uk has to offer to help meet your needs.
Assessments & Reports
- Physio.co.uk provide physiotherapy assessments and reports for professional bodies looking to gain authorisation for future physiotherapy input or re-evaluate their current arrangements. This could include private health care groups or even individual patient case managers.
Medico-legal Assessments
- Physio.co.uk provide physiotherapy assessments and reports for solicitors across the UK. We accept instructions from solicitors to undertake reports to determine a patients current and likely future needs and the costs involved with that healthcare.
Biomechanical Assessments for runners
- Physio.co.uk can provide detailed analytical assessment of a runner's biomechanical movement and gait pattern. Either for the purposes of diagnosing the cause of a recurrent injury or for maximising your physical and technical running efficiency.
Ergonomic Assessments
- Physio.co.uk provide all types of business, regardless of size, an assessment of their workers environment. Specifically looking at how that space can be made physically safe and efficient during the course of their working day. To minimise the physical impact on the employee, reducing sick days lost to illness and injury.
Patient Assessments
- If you are looking for a physiotherapy assessment for yourself as a one off, or as a prelude to further treatment, Physio.co.uk can help you.
For more information on physiotherapy assessments and how we can help treat your condition, or to book yourself an appointment, please email us at
office@physio.co.uk
or call us on
0330 088 7800
.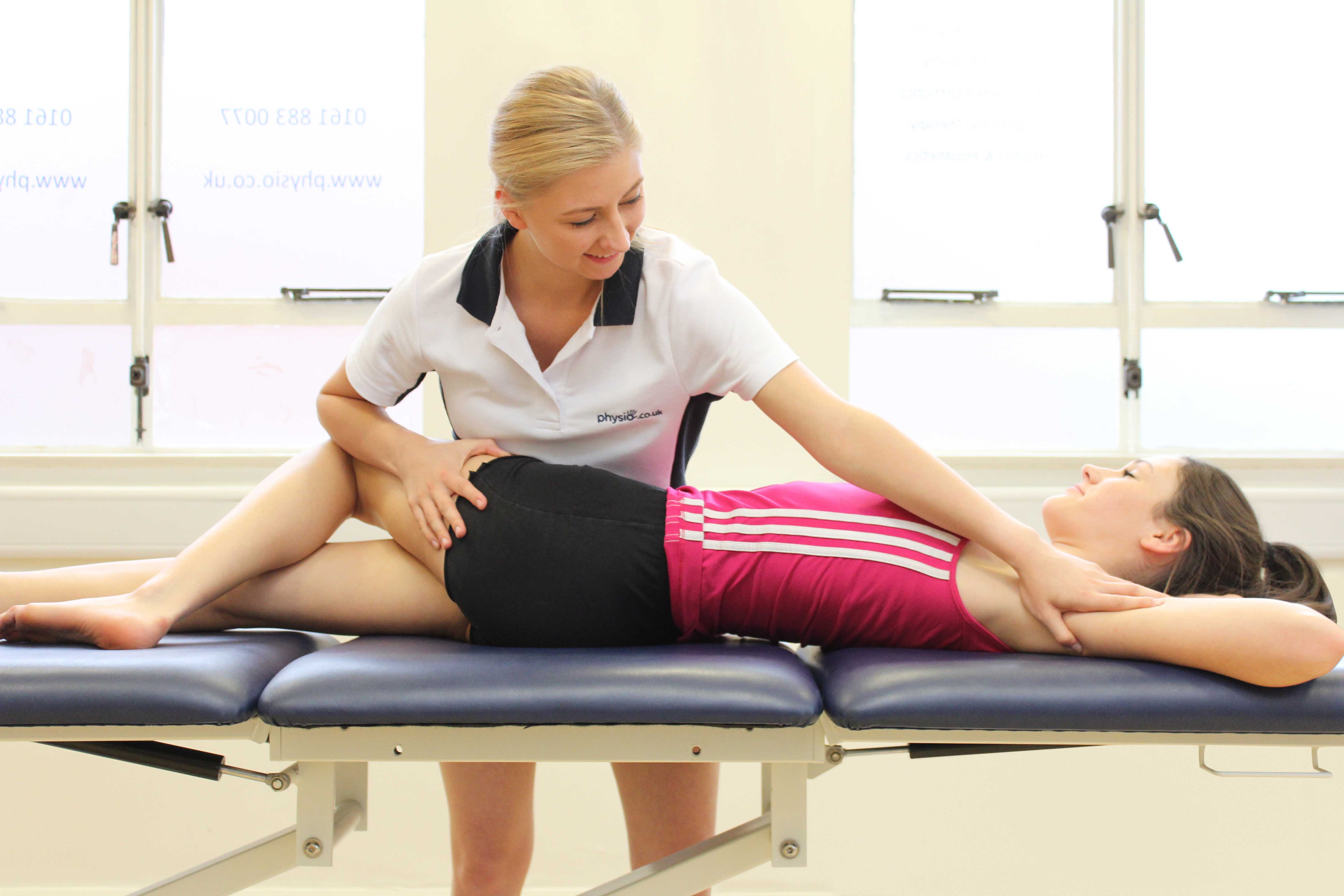 Above: Experienced therapist discussing assessment results with a client