Gait problems in toddlers affect the way they walk, run, climb the stairs and interact in games with their peers.
Our specialist paediatric physiotherapists at Physio.co.uk are experienced at assessing and treating gait problems in toddlers.
Gait problems
we commonly treat at Physio.co.uk include:
In-toeing gait –this is when the feet point inward instead of pointing straight ahead when walking or running.
Out-toeing gait –this is when the feet curve outward instead of pointing straight.
Tiptoe walking- means that the child walks or runs on their toes instead of using their whole foot
Limping –this is when a child walks unsteadily, favouring one leg.
An initial assessment with one of our physiotherapist at Physio.co.uk will analyse your childs gait in order to identify any posture-related or movement-related problems and plan a structured rehabilitation program.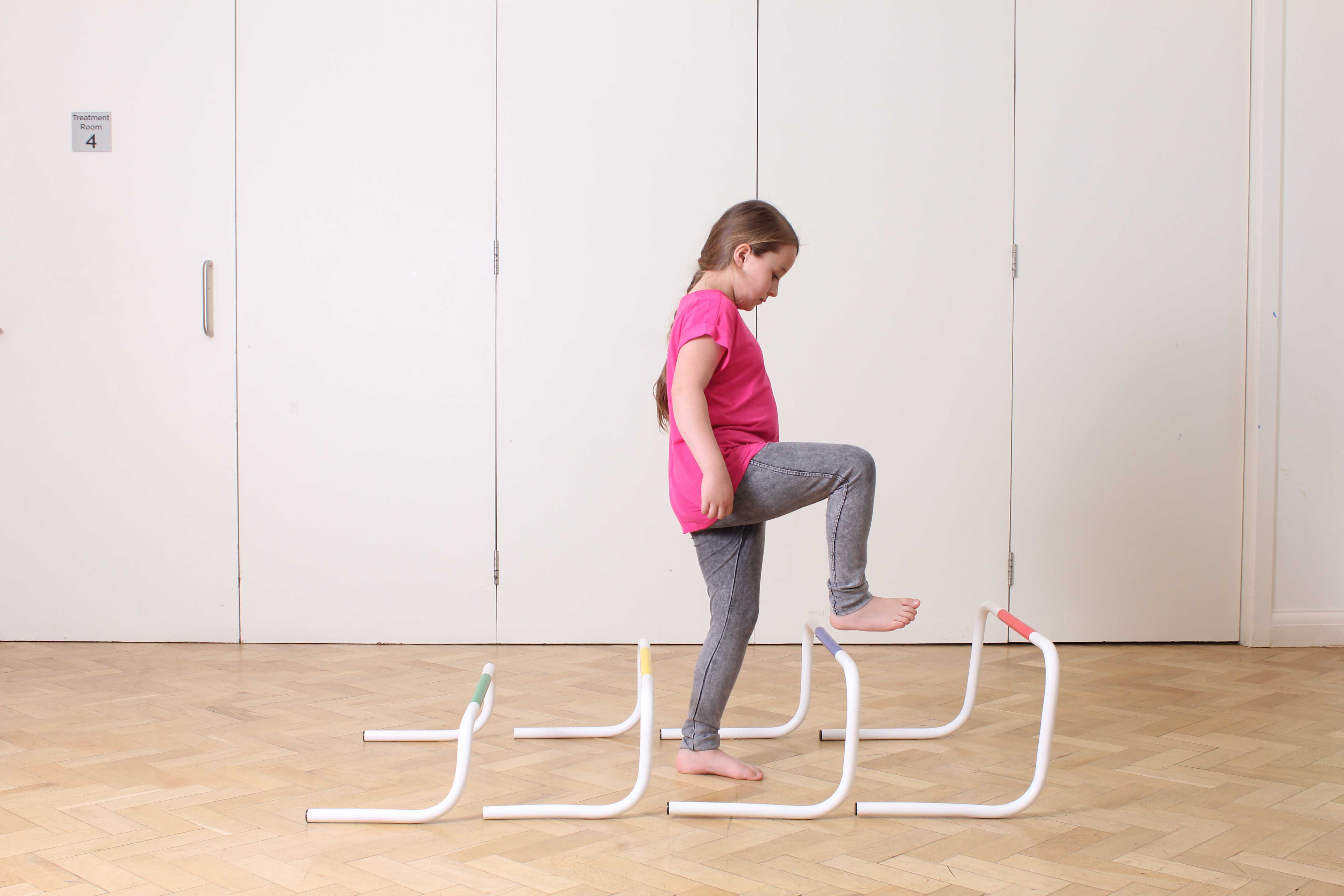 Above: Gait re-education exercises between the parallel bars supervised by a paediatric physiotherapist
Physiotherapy treatment will depend on your childsneeds and stage of development but may involve:
Stretching exercises and massage to relieve any stiffness and improve range of movement
Practicing gait with the use of parallel bars or other support
Mirror imaging and verbal promoting to correct compensation methods
Balance training to improve sensation, proprioception (awareness of limb in space) and coordination.
Breaking the gait cycle into smaller more manageable chunks to improve movement throughout the whole gait cycle.
Using toys and games to encourage a normal gait pattern
Exercises that are enjoyable to strengthen muscles in the legs, hips and trunk
Physiotherapy treatment will improve your childsgait by improving muscle strength, flexibility, balance.
Physiotherapy will also enhance your childsindependence with everyday tasks at school or at home and their interaction with friends and family.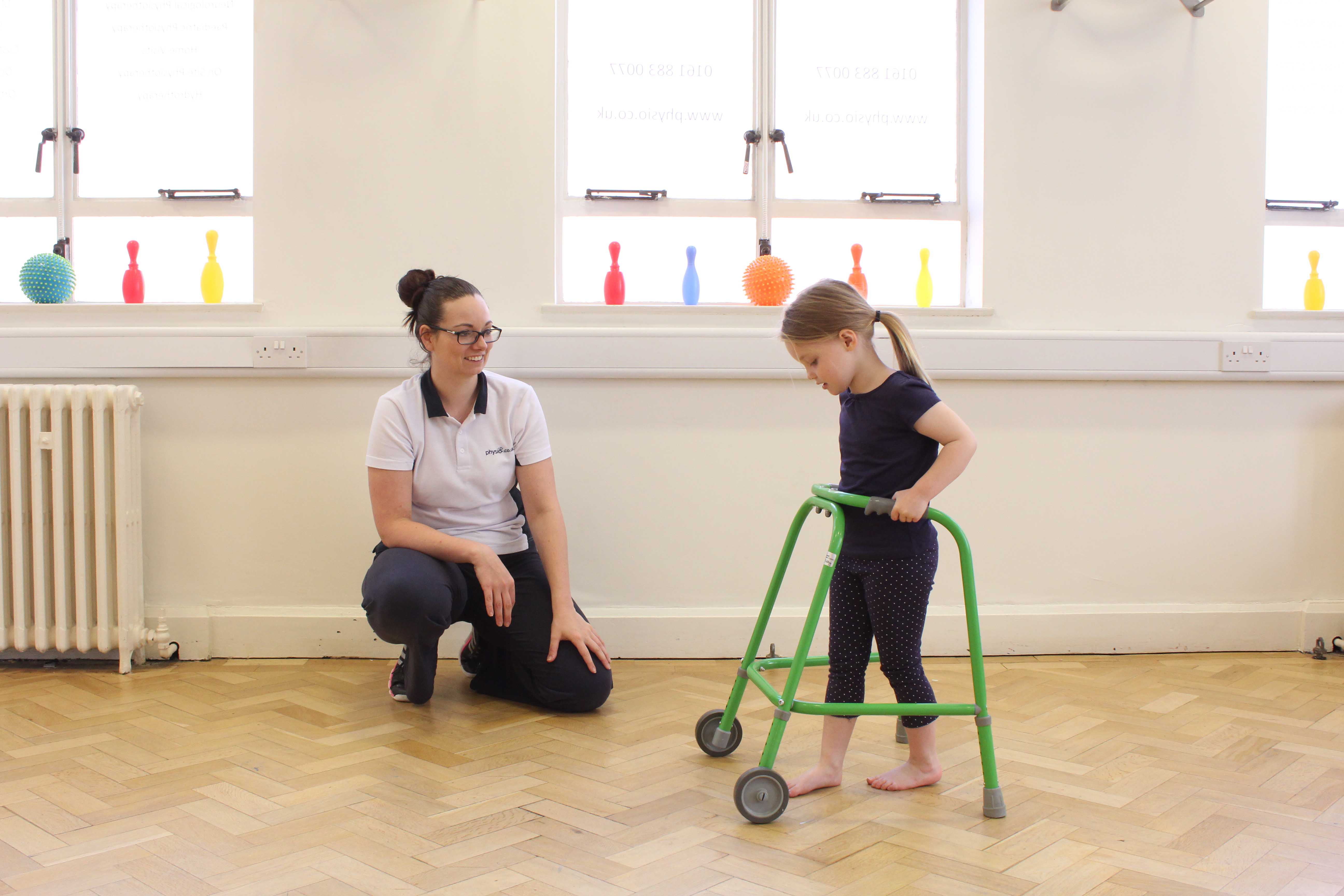 Above: stretches and mobilisations of the hip,knee and ankle to relieve pain and stiffness
At Physio.co.uk our physiotherapist also work closely with podiatrists and orthotists who can provide additional treatment and equipment if necessary.
For more information on how physiotherapy can help you child, or to book an appointment please call
0330 088 7800
, or
book online
today!