What is a fracture of the femoral condyle?
A femoral condyle is the ball-shape located at the end of the femur (thigh bone). There are two condyles on each leg known as the medial and lateral femoral condyles. If there is a fracture (break) in part of the condyle, this is known as a fracture of the femoral condyle. Physiotherapy is very important during the rehabilitation following a femoral condyle fracture.
How does a fracture of the femoral condyle happen?
The most common way to fracture the femoral condyles is jumping from a large height. Other structures may be fractured at the same time due to the great forces experienced through the femur bones.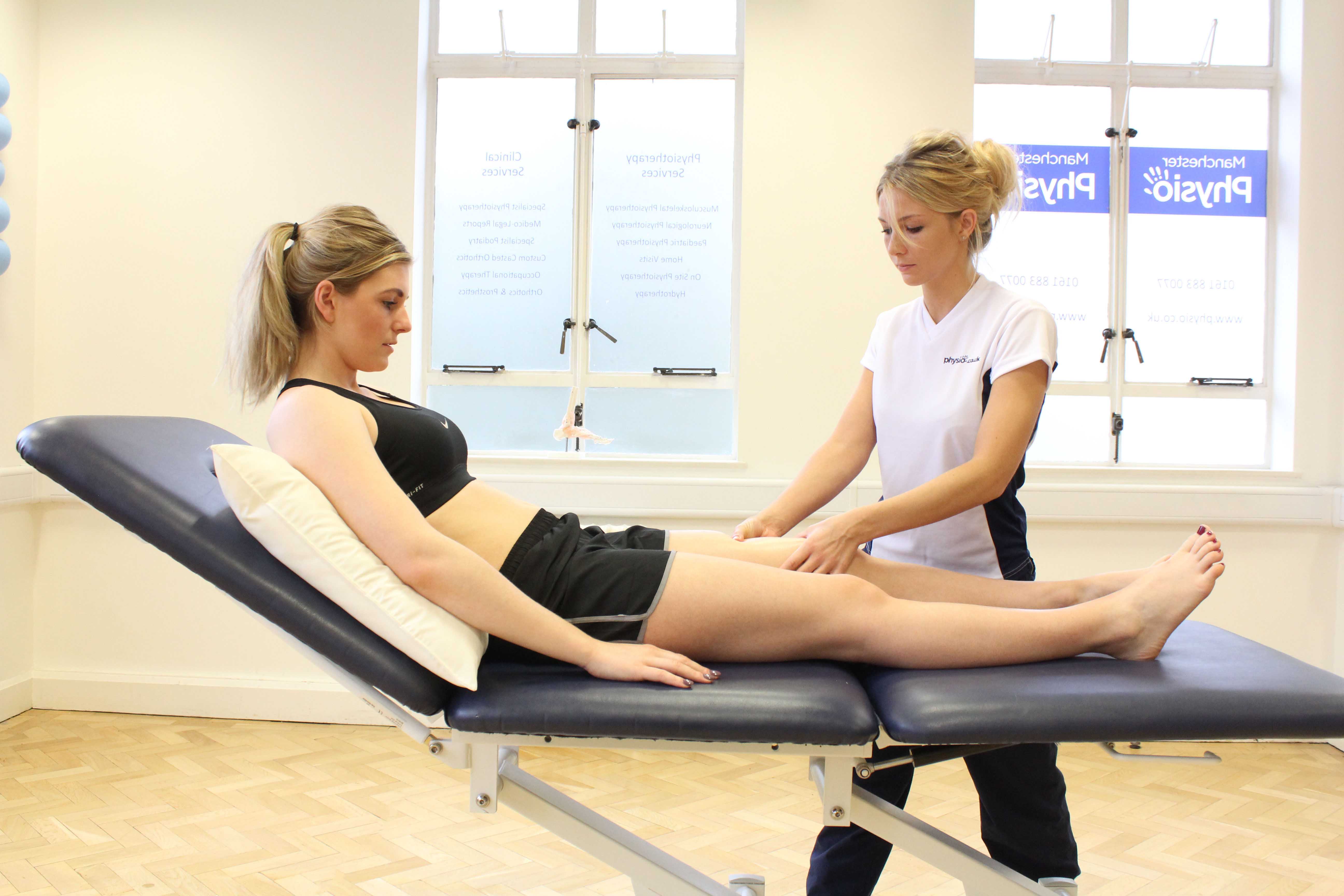 Above: Therapist performing soft tissue massage on the patella and surrounding connective tissue.
What are the symptoms of a fracture of the femoral condyle?
You are likely to be in a lot of pain initially and this may be associated with bleeding if the fracture is open and pierces the skin. Other common symptoms include:
What should I do if I have a fracture of the femoral condyle?
You should visit your nearest accident and emergency department if you think you may have a femoral condyle fracture. You will need to have an X-ray to locate the exact area of damage. Other tests may need to be carried out including MRI scans, if trauma to other non-bony structures are suspected. If the fracture is considered to be minor such as a hairline or simple fracture, it may be left to heal by itself and therefore surgery will not be necessary. However, if other structures are involved or an open fracture is shown, the bone will need to be realigned by a procedure referred to as 'open reduction internal fixation' which is a surgical procedure.
What shouldn't I do if I have a fracture of the femoral condyle?
Do not keep putting weight through the affect limb as this will delay healing and could cause problems in the future. Do not carry out any activities that will increase the blood flow to the area as this will also further delay the healing process. These include massage, heat rub, hot showers, excess alcohol consumption and weight bearing.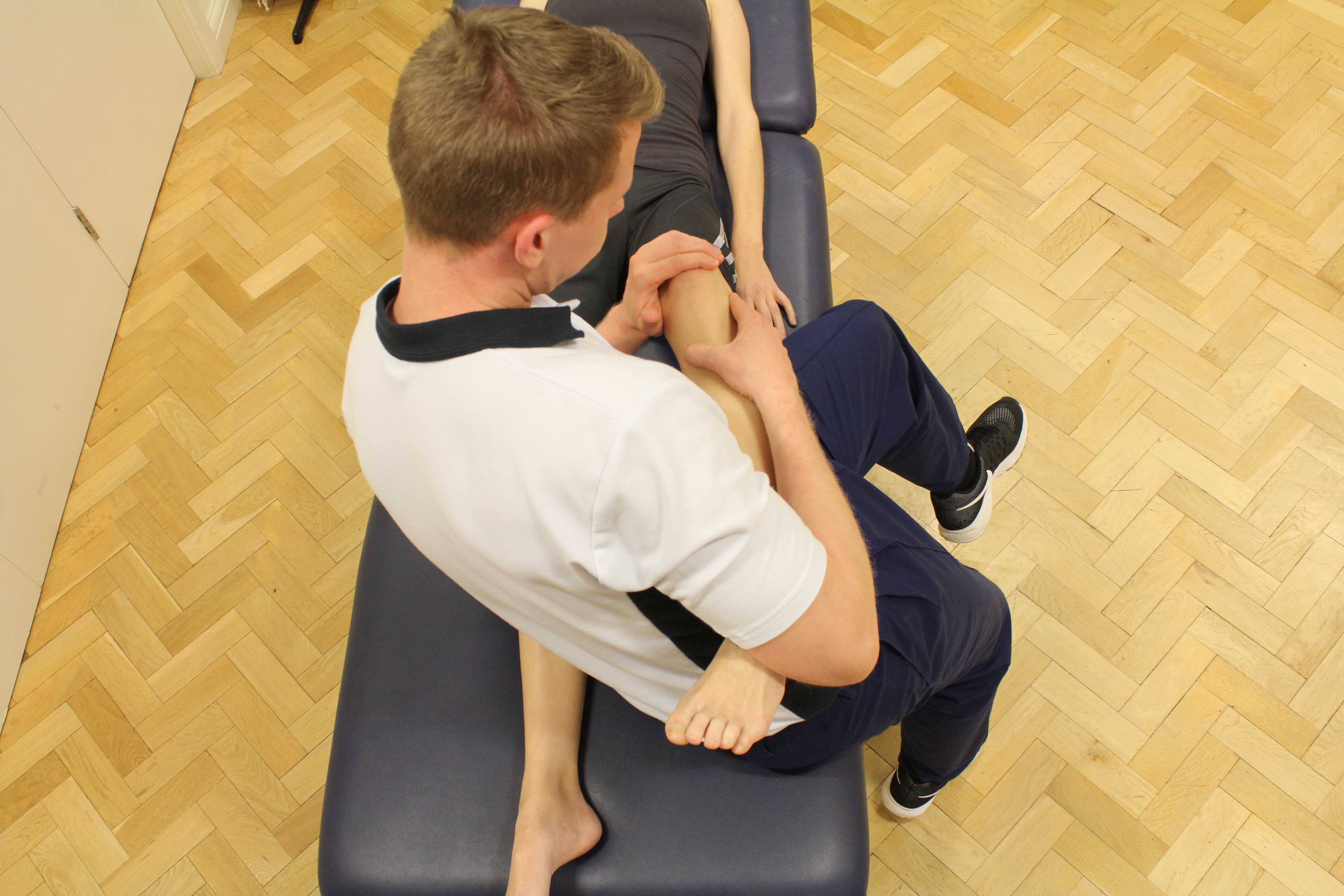 Above: Therapist performing knee assessment
Physiotherapy treatment following a fracture of the femoral condyle.
Physiotherapy is an important part of your rehabilitation whether the treatment is conservative (non-surgical) or an operation is needed. Your programme will be tailored to your needs and goals and will involve a combination of approaches to optimise your recovery. Physiotherapy may include soft tissue techniques and electrotherapy. Other treatments include:
Could there be any long-term effects from a fracture of the femoral condyle?
Rehabilitation following femoral condyle fractures will differ depending on the management of the injury. The duration will be increased if surgery is involved. However, if a thorough physiotherapy programme is followed, long-term complications should be minimal and you will be able to return to your sport or normal activities of living.
To arrange a physiotherapy assessment call Physio.co.uk on
0330 088 7800
or
book online
.