What is a cornet?
A cornet is a handheld device used by people with respiratory problems to help
loosen secretions
(phlegm) within the chest, and also improve chest expansion.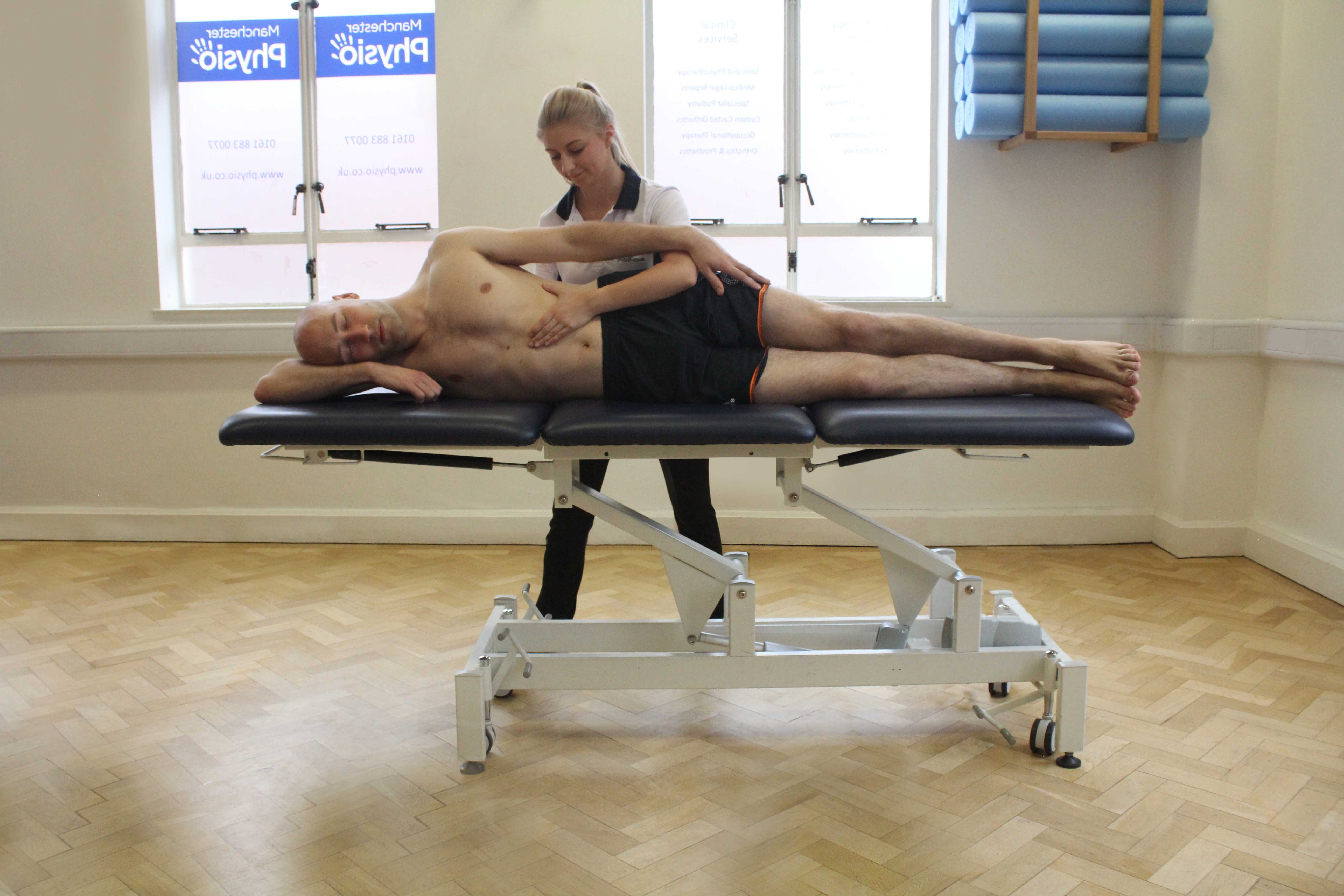 Above: Active cycle of breathing and postural drainage exercises supervised by a specialist therapist
The device, shaped like a horn, requires the patient to blow into the mouth piece at one end. The blowing causes:
Vibrations within the hose – these help loosen the secretions from the chest wall
Resistance in the airways - this produces a positive pressure in the lungs and airways allowing them to expand more effectively
These effects combined; result in the easier removal of secretions from the body. Removing secretions is vital in respiratory physiotherapy to reduce the risk of chest infections.
What are the benefits of a cornet?
The cornet device is particularly beneficial for a number of reasons including:
Handheld and lightweight
Can be used by the patient independently at any time of the day
Can be used in a number of positions –not just restricted to use in sitting
Can be used in combination with manual respiratory physiotherapy techniques
Who would benefit from using a cornet?
Any person with excess secretions as the result of a respiratory condition would benefit from the use of a cornet. Respiratory conditions include:
To find out if respiratory physiotherapy might be able to help you manage your respiratory condition, please contact us at Physio.co.uk today on
0330 088 7800
, for advice to arrange an appointment. You can also make appointments with us by
booking online