Damage to the brain, spinal cord or peripheral nerves can cause muscle weakness and loss of motor function. This can have a massive impact on your everyday activities such as standing, transfers, walking and climbing the stairs.
Our neurological physiotherapists will design a treatment program suited to you to improve independence with normal activities following your injury.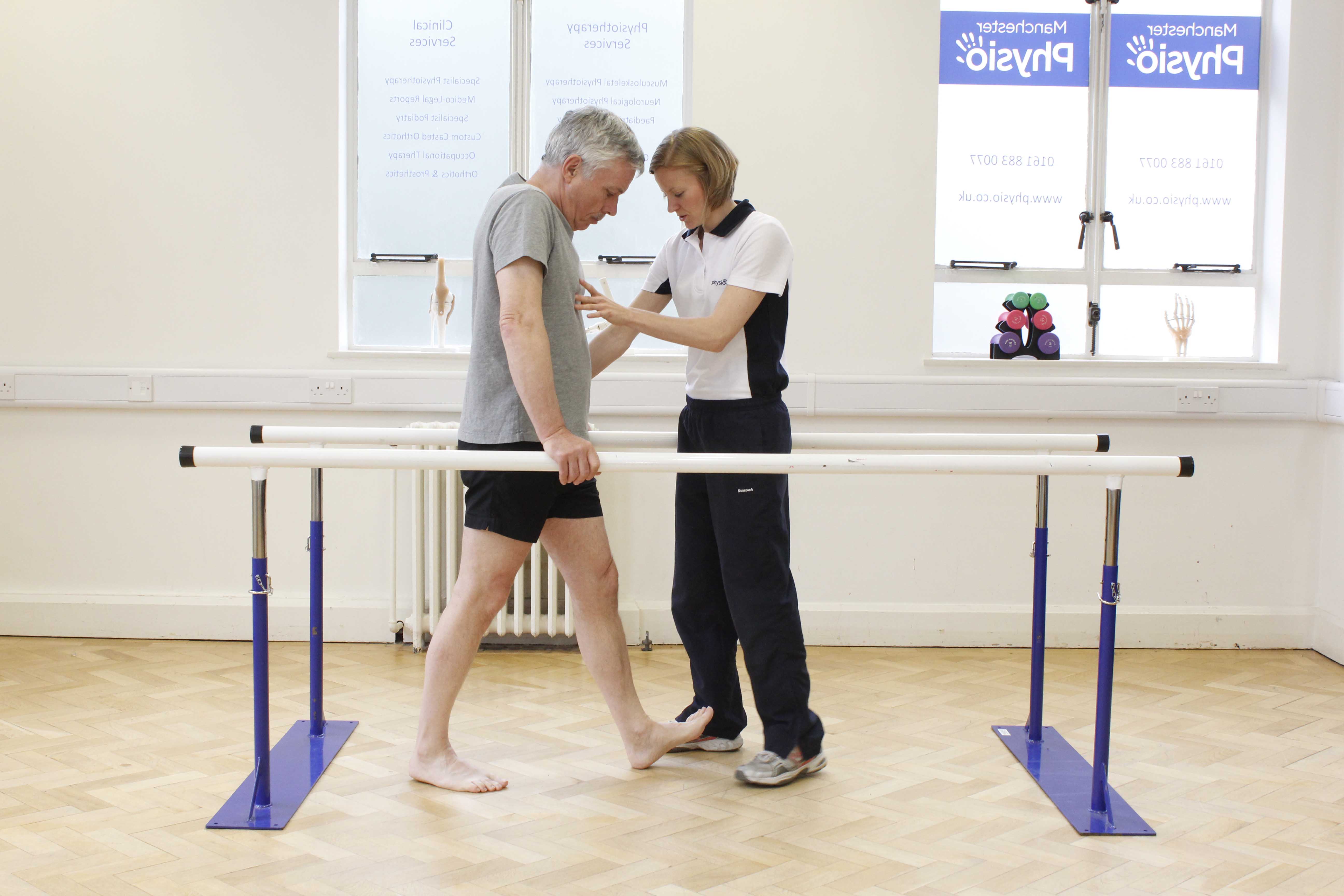 Above: Gait re-education mobility exercises between the parallel bars under supervision of a physiotherapist
Common walking problems our physiotherapists at Physio.co.uk treat include:
0330 088 7800
.