Neck pain is a very common condition and in some cases can require surgery to either fix the problem or to reduce symptoms. This can involve removing bone or a disc from the neck or releasing a nerve in the neck.
At Physio.co.uk our specialised physiotherapists can rehabilitate patients following neck surgery. The common neck surgeries that Physio.co.uk treat are: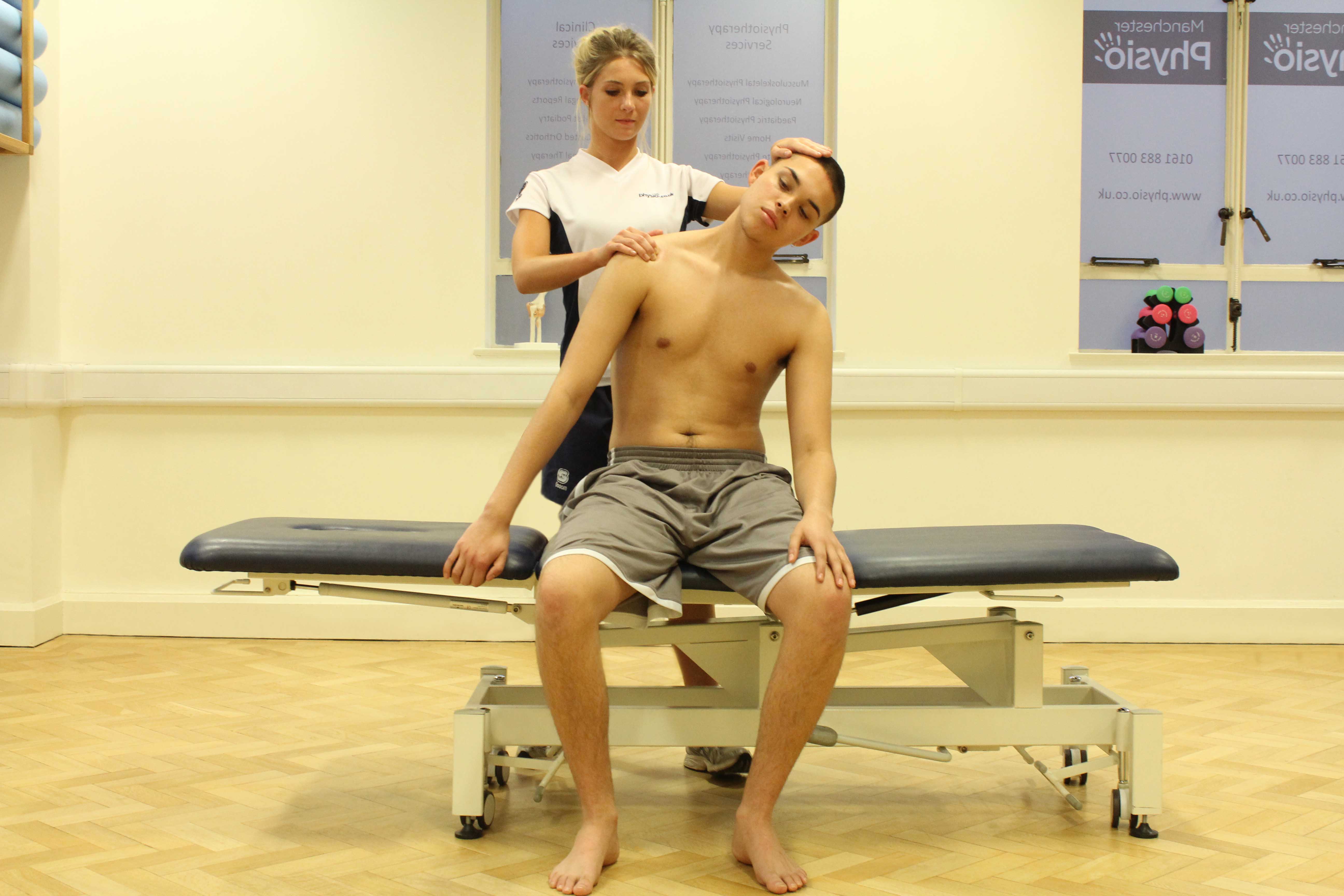 Above: Passive stretch of the trapezius muscle in the neck by experienced therapist
For more information about neck surgery and the rehabilitation process
contact us
or call
0330 088 7800
.