Paediatric Physiotherapy is focused on treating the full range of conditions that can affect a child's functional movement, weather the cause is physiological or neurological in origin. Special consideration has to be given to still developing bodies in the way they are assessed and treated.
Special tests, adapted for paediatrics, are used to assess the level of development and functional ability in the child. Targeted functional goals will differ depending on the child's age and cognitive ability and treatment has to be tailored to engage their co-operation. As many physical development milestones occur within the first two years of life it is not unusual for children to see a Physiotherapist when only a few months old, if there is apparent delayed development.
As every child's condition will present differently the therapist will focus on treating the symptoms, which can be complex with multiple causes. Weather the goal is rehabilitation or reducing severity of symptoms, the therapist will engage and advise family members in participating with the child's treatment and recovery.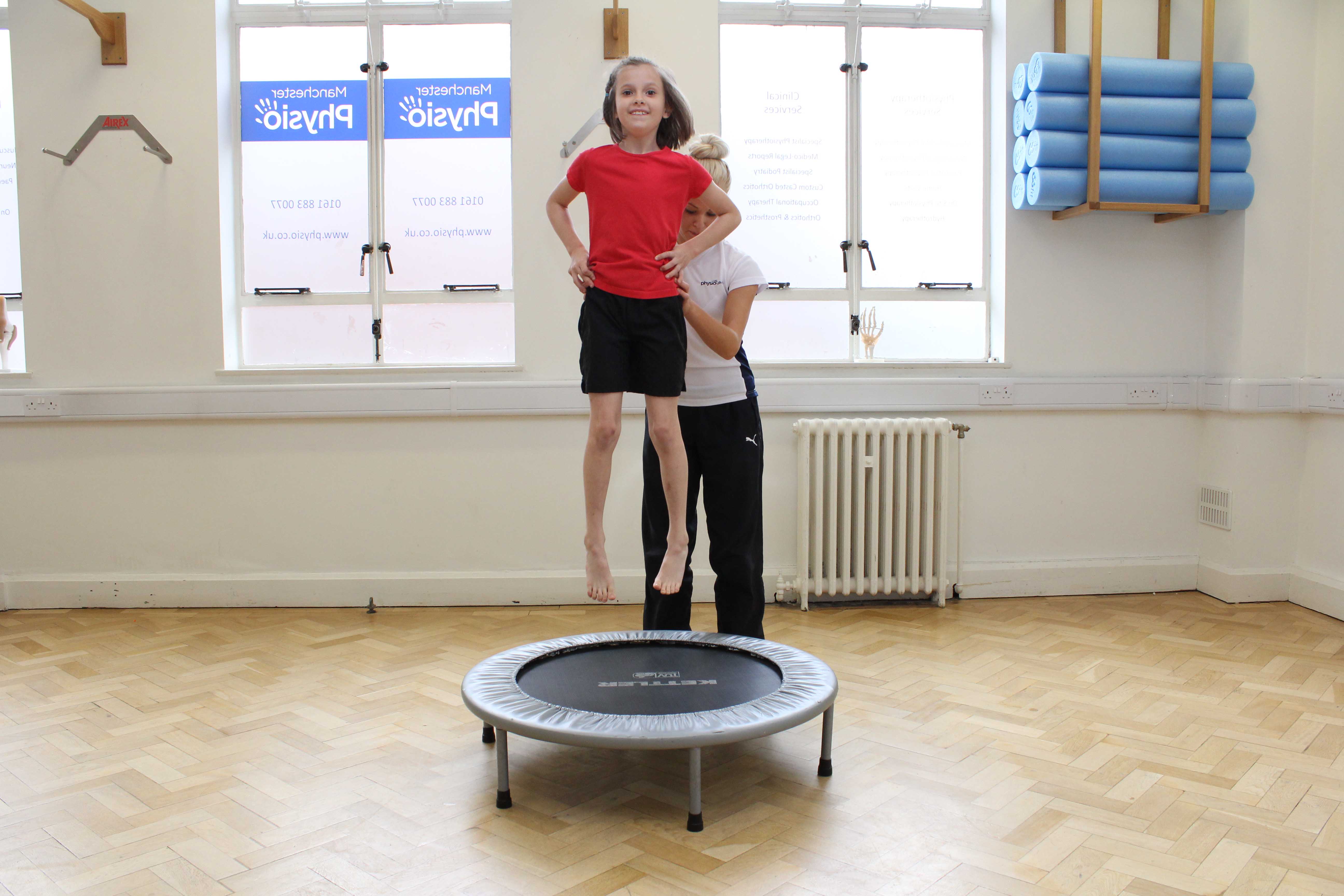 Above: Bridging exerise using a gym ball assisted by a specialised physiotherapist
What paediatric conditions do we treat?
Physio.co.uk have specialist paediatric physiotherapists who are experienced in assessing and treating children in order to fulfil their potential. Our clinics are fully equipped with gym facilities and treatment rooms to allow our experienced therapists to treat all Paediatric conditions, with hydrotherapy resources available if required.
The specialist paediatric physiotherapists at Physio.co.uk can treat a variety of conditions including:
For more information on how paediatric physiotherapy can help treat your child's conditions, or to book an appointment with Physio.co.uk, please email us at
office@physio.co.uk
or call us on
0330 088 7800
.