Physio.co.uk provide in house manual handling training that is enjoyable, interesting and informative. Safe manual handling techniques reduce the incidence of injuries at work. We provide training to many businesses and industries and, therefore, our training can be tailored to meet your needs.
The content, duration and nature of the manual handling training can be completely adapted to meet the needs of the individuals attending the training. We provide manual handling training to the following individuals:
Office workers
Care / nursing staff
Laboratory workers
Couriers
Packers
Factory workers
Many more please contact us...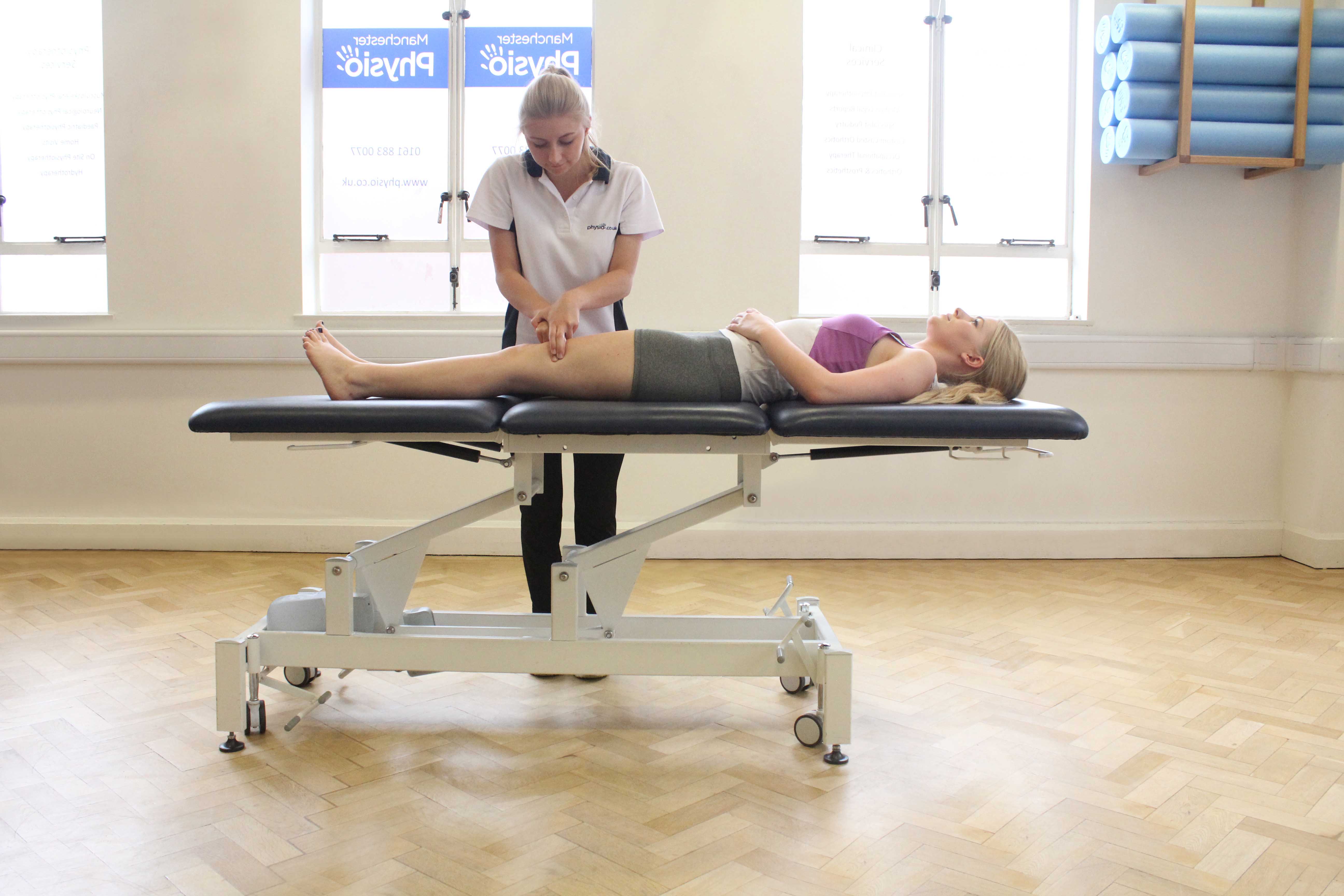 Above: Transverse friction massage given by an experienced physiotherapist
The content of our training is completely flexible and can be aimed at a variety of levels. Content often includes:
Basic spinal anatomy
Spotting risk factors
Correct moving and handling techniques
The occurrence of injury
Avoiding injury
Assessing for possible risks and hazards in the workplace
Advice on posture
Basics of ergonomics
Practical sessions
Patient hoists
All employers should have a training programme in place and all staff should receive annual manual handling. Physio.co.uk can provide manual handling training as frequently as required to ensure that the workplace is as safe as possible. We provide thorough, interesting and enjoyable manual handling training sessions with practical elements to significantly re manual handling training day that is thorough, interesting and practical will significantly lower the risk of injury in the workplace.
On completion of the training certificates of attendance are provided.
To arrange manual handling training or for more information on our training programmes, please call Physio.co.uk on
0330 088 7800
or email
office@physio.co.uk