What is a herniated disc?
A herniated disc is when a disc in the neck compresses a nerve causing pain. A disc is circualr tissue that sits between each vertebra in the spine. A herniated disc is when something causes the disc to protrude outwards from between the vertebrae. It is this protrusion that compresses the nerve and causes pain.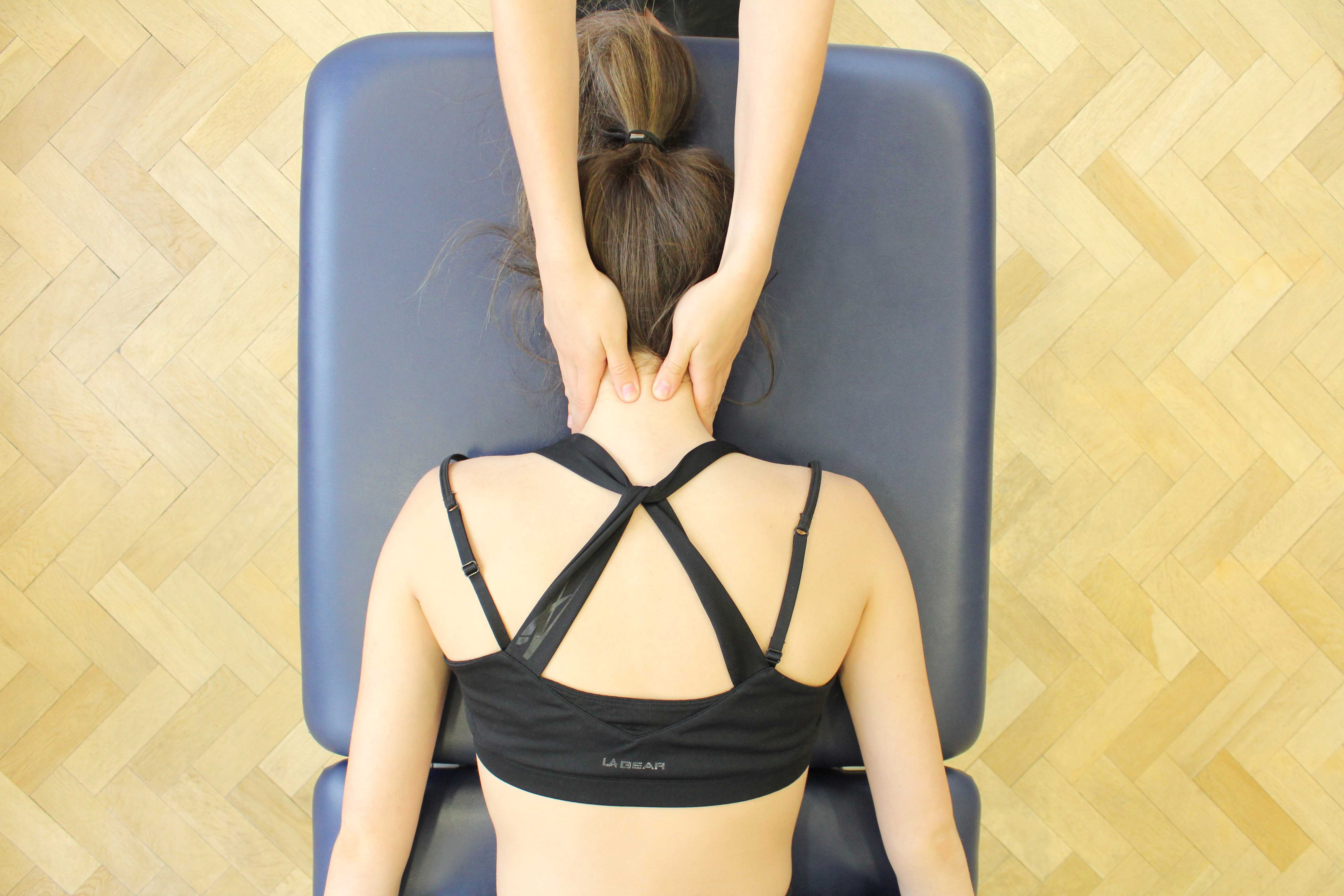 Above: Mobilisations to the cervical vertebrea to releive pain and stiffness
What causes a herniated disc?
A disc is made up of soft tissue surrounded by a tough lining. A herniated disc occurs when the tough lining is damaged and the soft tissue protrudes through the damage, compressing the nerve. The damage to the lining can be caused by:
What are the symptoms of a herniated disc?
A herniated disc compresses the nerves in the neck. Some of these nerves travel into the arm so symptoms can present in the neck and the arm. Symptoms can include:
Pain in the neck, shoulder or arm
Pain inhibited movement
Muscle weakness
Pins and needles
Numbness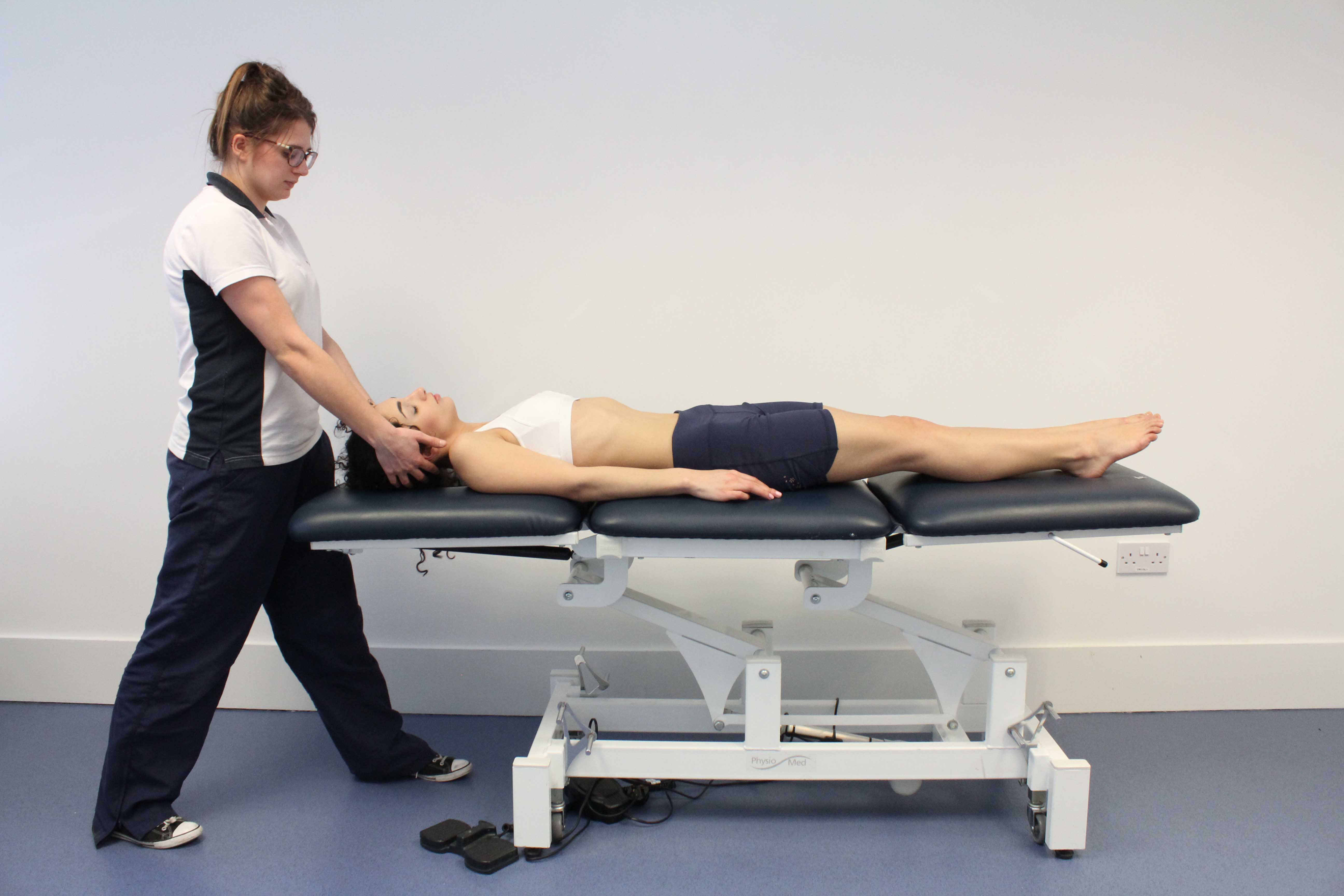 Above: Passive stretches and mobilisations by a physiotherapist of muscle and cervical vertebrea to relieve stiffness and pain
Physiotherapy for a herniated disc
Physiotherapy is very beneficial for a herniated disc and can relieve symptoms. At Physio.co.uk our physiotherapists will assess and treat you as an individual. Treatment may include:
Heat therapy
Ultrasound
Postural advice and exercises
Range of movement exercises
Stretching exercises
Strengthening exercises
Mobilisations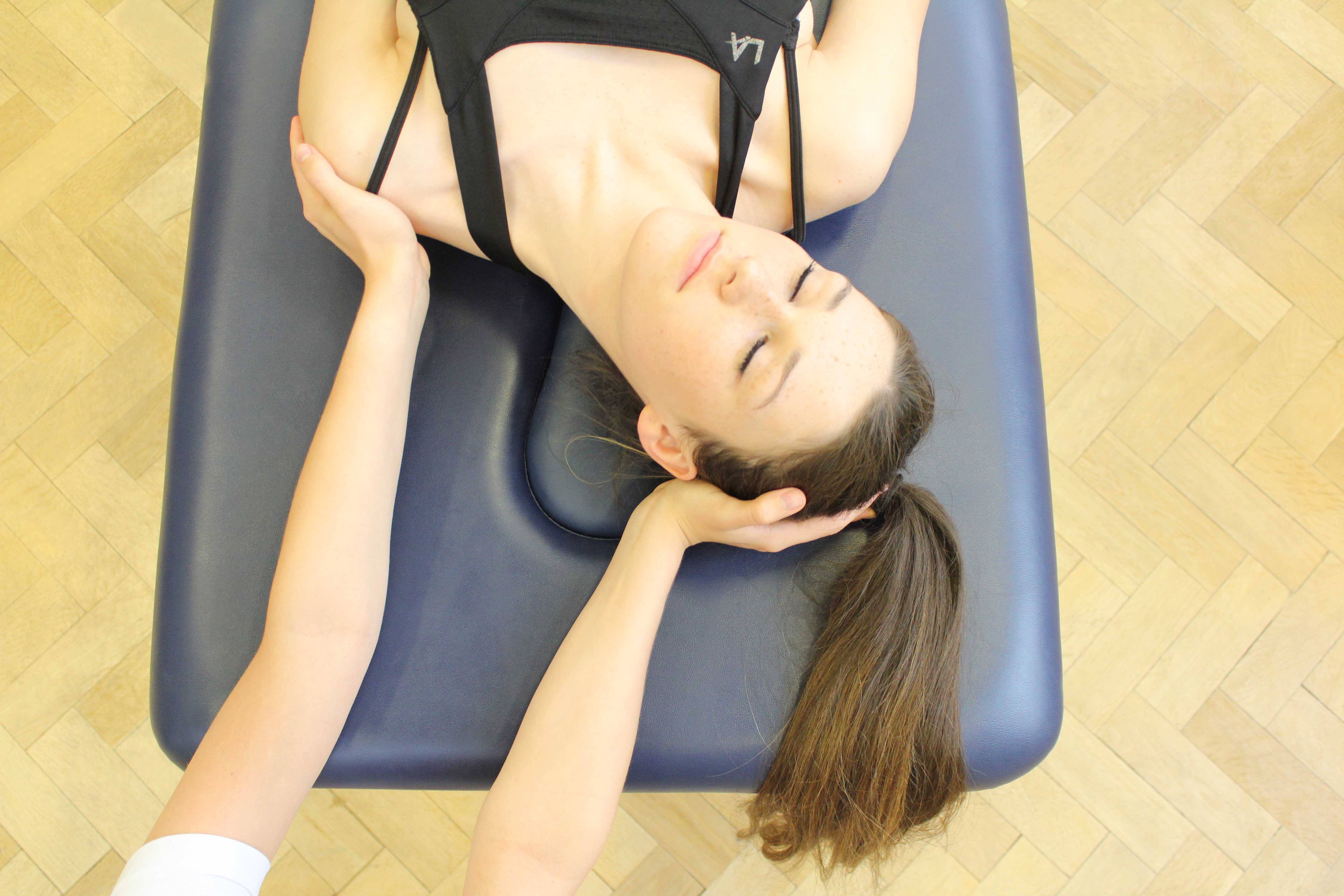 Above: Passive stretch applied to trapezius muscle by therapist
Can a herniated disc cause any long-term effects?
Physiotherapy generally provides a successful outcome for most patients. However injections or surgery would be considered for patients that are still suffering pain even after physiotherapy intervention.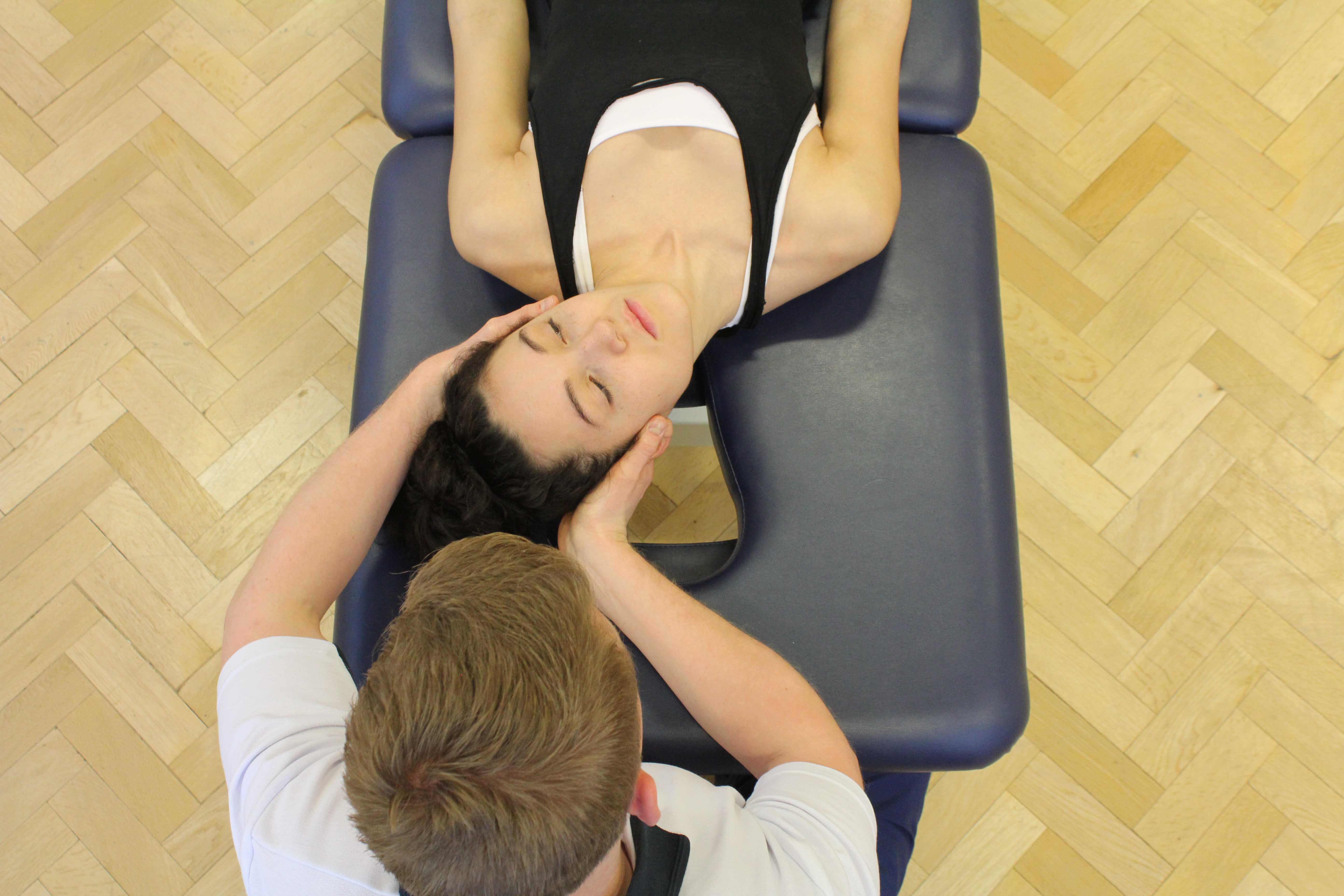 Above: Assessment of the cervical spine, muscles and connective tissues in the neck performed by an experienced Physiotherapist
To arrange an assessment with Physio.co.uk please
contact us
or call
0330 088 7800
.