Physio.co.uk is a team of specialist physiotherapists. All of the physiotherapists at Physio.co.uk are recruited on the basis of their diagnostic, treatment, and personal qualities.
All our physiotherapists are either specialists in musculoskeletal problems (muscles and joint problems including sport injuries), neurological problems (conditions affecting the brain or spinal cord), or paediatrics (children's physiotherapy and development).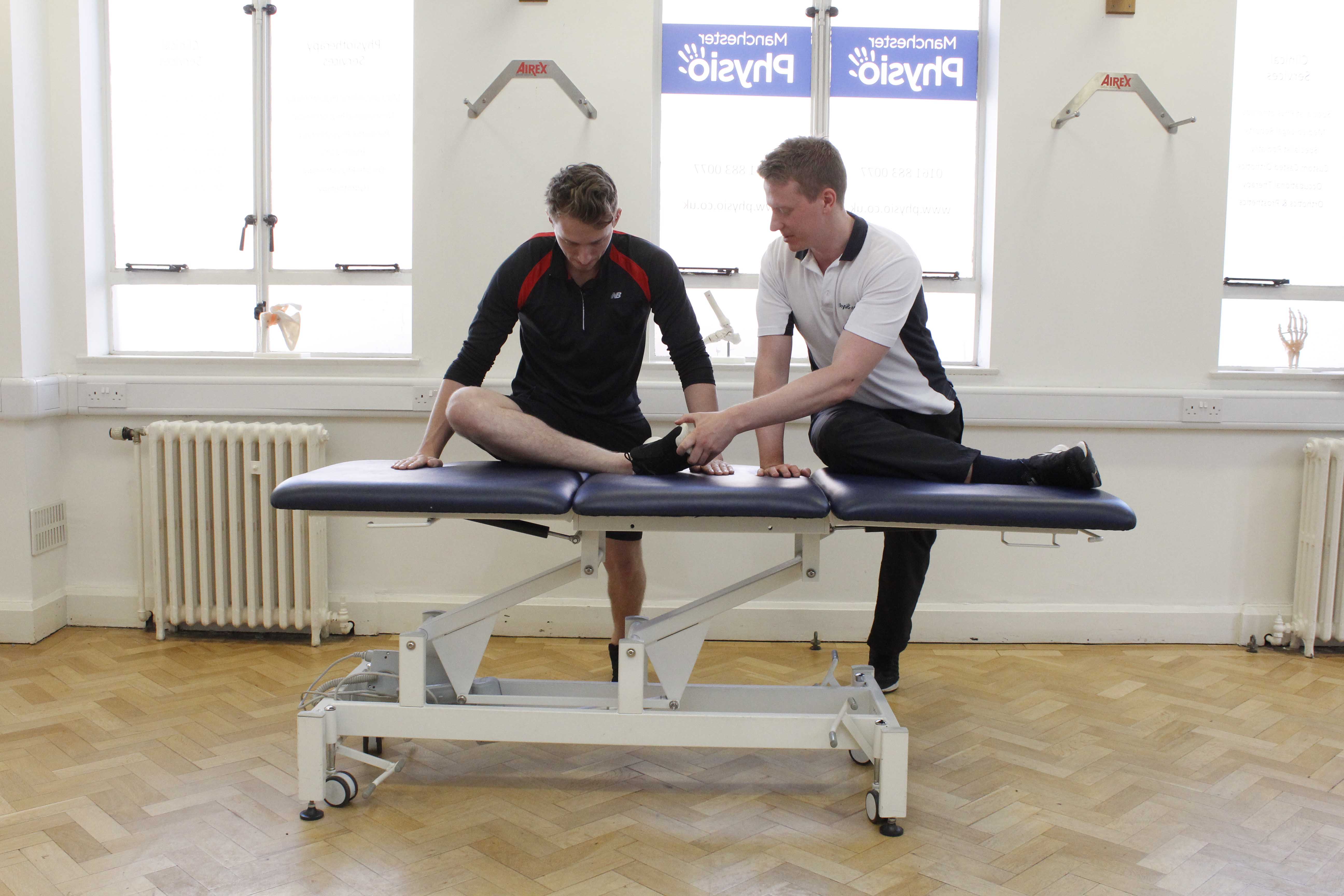 Above: Specialist musculoskeletal Physiotherapist supervising hip and knee stretches for sports rehabilitation
All physiotherapy at Physio.co.uk is carried out by experienced and enthusiastic physiotherapists who enjoy their job. The main focus of all our physiotherapists is to get you as good as possible in as quick as possible time. The friendly and caring approach taken by all our physiotherapists, alongside their extensive experience, means that you can be confident that any treatment you receive is of the highest quality. We provide the same high quality standards to patients at all levels of ability.
To find out more about our services, or to arrange an appointment please call us now on 0330 088 7800 or email office@physio.co.uk