Learning difficulties is an umbrella term used to describe lifelong conditions in which people with find it harder to learn, understand and communicate. Learning difficulties are caused by the way the brain develops; this may be before, during or soon after birth.
The term learning difficulties includes a number of conditions, many of which have a significant impact on the person's life. No two people with learning difficulties will present with same symptoms, despite having the same diagnosis, every patient is affected in different ways to varying degrees.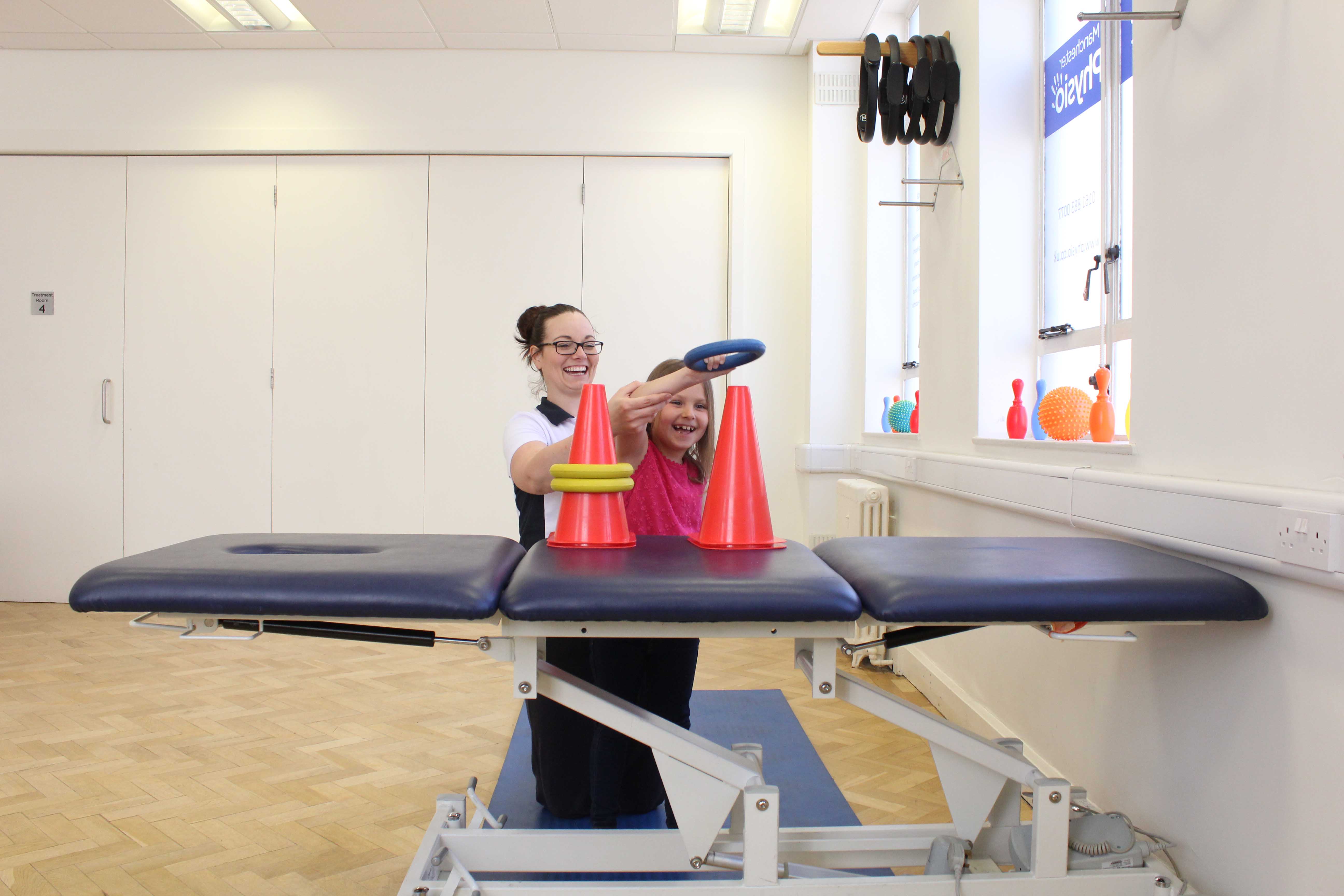 Above: Functional gross motor function exercises developing co-ordination and muscle control
Types of learning difficulties include:
Physiotherapy for patients with learning difficulties
A full initial physiotherapy assessment will allow the physiotherapist to recognise specific limitations. This will include any areas of weakness, lack of range of movement, and any altered functional movement patterns. With regards to the assessment of children, the child will be assessed in relation to developmental age-related milestones.
A personalised physiotherapy programme will then be created to address the weaknesses identified. The aims of physiotherapy are likely to include:
Build confidence and self-belief
Allow one to realise their potential
Achieve functional goals
Build strength
Reduce laxity
Normalise movement patterns
Reduce the impact barriers have within everyday life – for example access, communication
Improve quality of life
All in all, physiotherapy aims to allow people with learning difficulties to be better able to deal with the demands of everyday life.
If someone close to you has a learning difficulty and you would like to know if physiotherapy may be helpful to them, email
office@physio.co.uk
all Physio.co.uk today on
0330 088 7800
to arrange an assessment. or alternatively,
book an appointment online
today!