At Physio.co.uk our team of specialist paediatric physiotherapists understand the complex requirements of young patients. This is why we have ensured that we are able to provide a flexible service which is designed to meet your child's specific needs. School is an integral aspect of every child's development and therefore ensuring their needs are adequately met during this key stage of growth is crucial.
What is a school visit?
A school visit allows your child to receive physiotherapy in a functional environment which they are comfortable in. It can provide your child with new techniques and skills to help them overcome problems within their school day. Also it provides teachers and carers the expertise needed to maximise your child's potential.
We will bring all equipment which may be required to complete full assessments and treatments at the school and ensure all necessary arrangements are made before the visit. We can also suggest and provide specialist equipment to help your child following our assessment.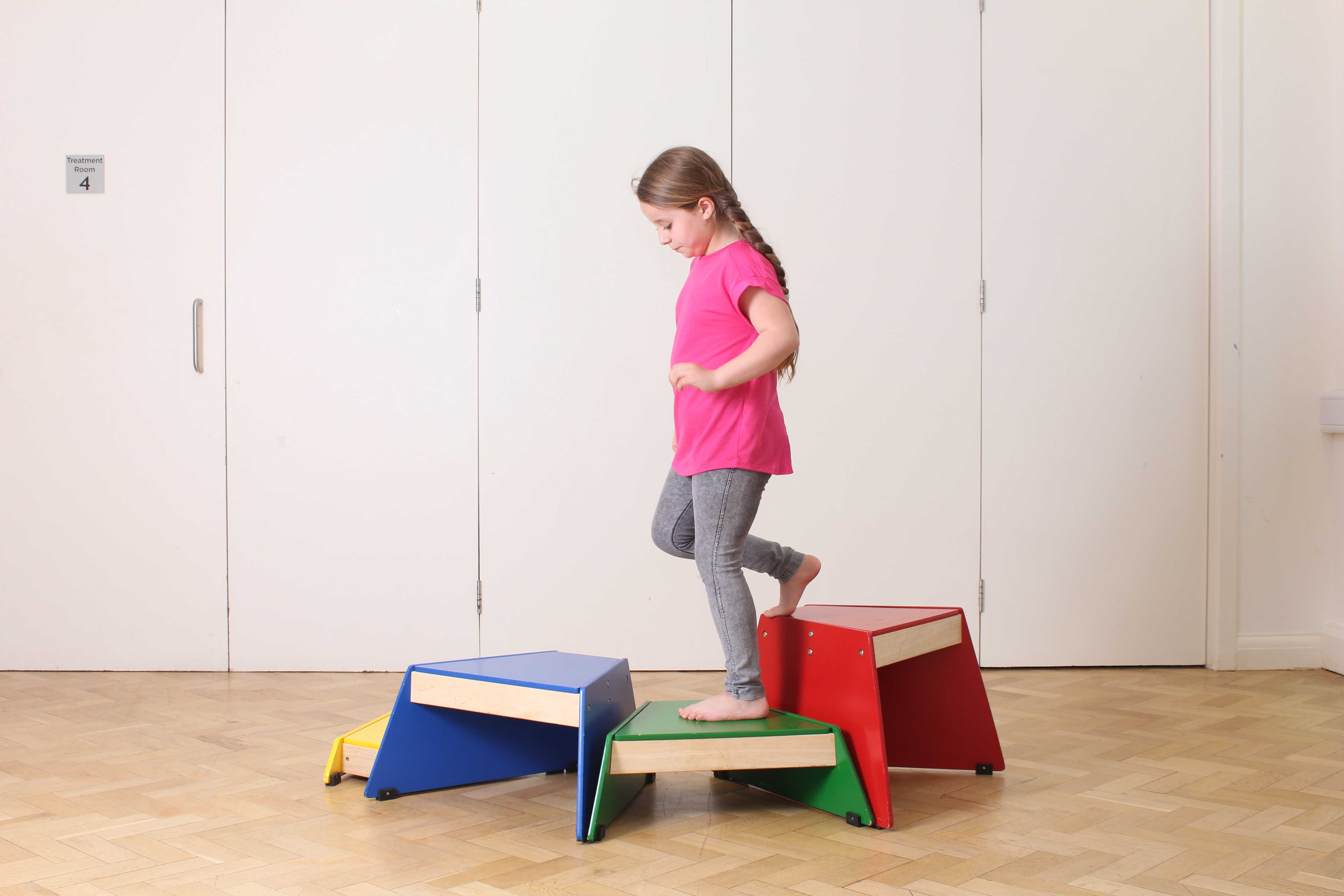 Above: For patient convenience physiotherapy sessions can be carried out at school.
Who benefits from school visits?
Children of all needs and conditions can benefit from a school visit. Clinical environments can be intimidating to children therefore working in an environment which the child is familiar and comfortable in can ensure that the best possible outcomes are achieved from each physiotherapy session.
It is however not only the child who can benefit from school visits but all of those involved in their care during the school day. Some of the common conditions which require school visit physiotherapy are listed below. Please click on the links to find out more information.
Toddlers
Children
What does a school visit involve?
As with all physiotherapy sessions your child's school visit will start with an assessment. The assessment is designed to help the physiotherapist understand the nature of your child's needs and this is also used to help plan treatments and interventions.
The treatment and intervention to help your child's development can come in many forms and will be designed to meet the specific needs of your child. Examples include designing strategies to enable them to integrate further into the schools system or helping with
gait retraining
.
What are the advantages of a school visit?
School visits are designed to help your child reach their full potential. They enable your physiotherapist to design specific interventions and treatments to directly help them overcome functional problems. Some of the key advantages are listed below.
Allows your physiotherapists to see the child at school
An environment which the child is comfortable and
Enables specific interventions to be put in place to help your child
Give insight into how they cope on a daily basis
Provide treatment in a functional environment
Help your child reach their potential
Bookings
If you would like any more information on Physio.co.uk?s school visits or think your child may be suited to one, then please contact us today on
0330 088 7800
or email
office@physio.co.uk
where you can book an appointment. And you can also
book an appointment with us online
!