Functional electrical stimulation (FES) is a clinically proven treatment modality for the strengthening of
paralysed muscles
. Our expert staff at Physio.co.uk are specifically trained in safe and effective delivery of this valuable treatment modality.
Following detailed physical assessment, our physiotherapists will be able to determine if FES is appropriate for you, which unit is the most helpful and arrange a trial of the equipment. At Physio.co.uk, we offer hire of the FES unit so that you can practice applying the electrodes at home and wearing it on a daily basis as part of your normal routine.
If an effective muscle contraction is achieved and it improves your ability to walk or move your limb, FES could be a long-term treatment option to improve your overall quality of life.
At Physio.co.uk, we offer assistance with the purchase of a FES unit and a follow-up review service to objectively measure the improvement in your walking pattern or reach. Your physiotherapist will re-assess the distance, speed and quality of your walking after wearing the FES in order to effectively measure the level of your improvement.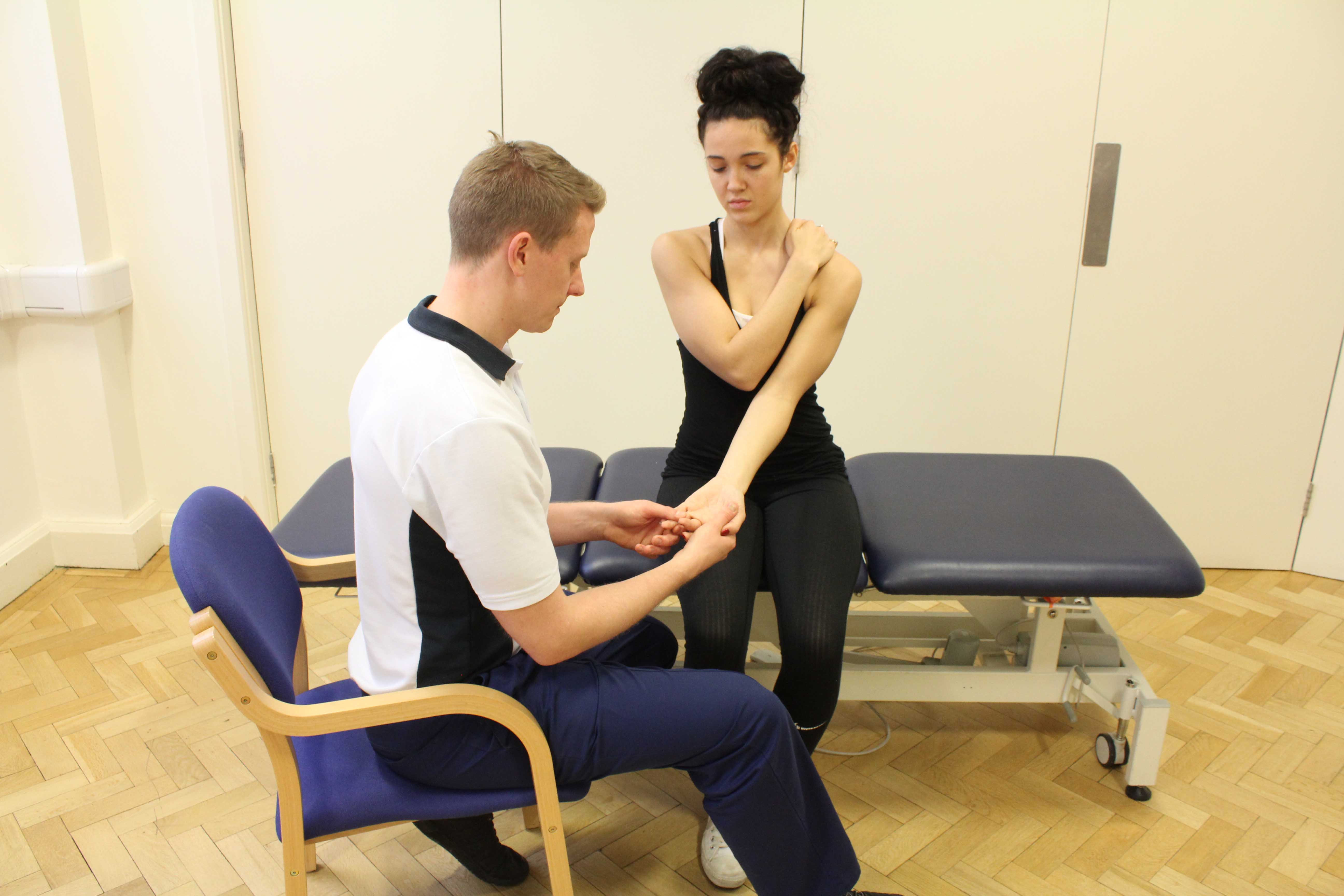 Above: Functional electrical stimulation assessment by a neurological physiotherapist
At Physio.co.uk, we provide:
Assessment and trial of FES units in your home or one of our clinic locations
Short-term hire of FES units to practice using it as part of your daily routine
Thorough teaching and instruction of how to use FES on your own
Home exercise program to complement the use of FES
Review session to fine tune the use of FES unit and measure your progress
Use of outcome measures to objectively monitor your level of improvement
Evidence based treatment sessions with large range of exercise equipment
Physiotherapy sessions and assessment for FES can be provided at your home or in one of our clinic locations. If you would like to book an appointment or have a free telephone consultation with one of our neurological physiotherapists, please contact us now on
0330 088 7800
. You can also make appointments online using our
online booking system
Please use the following links to find out more information on FES: