What is low intensity pulsed ultrasound?
LIPUS is a type of
electrotherapy
that promotes bone repair following a fracture. LIPUS treatment involves applying a low dose of ultrasound that helps heal bones quicker and improves return to function. LIPUS uses mechanical sound waves transmitted through the body tissues to facilitate the body?s natural healing process and accelerate the repair of a fracture. The waves administered by LIPUS are non-thermal and induce beneficial responses involved in fracture healing.
LIPUS is a non-invasive, painless treatment and involves a transducer being applied to the skin directly over the broken bone, to ensure optimal contact. LIPUS is commonly used 20 minutes a day directly over the fracture site to promote tissue healing and recovery back to the activities you enjoy.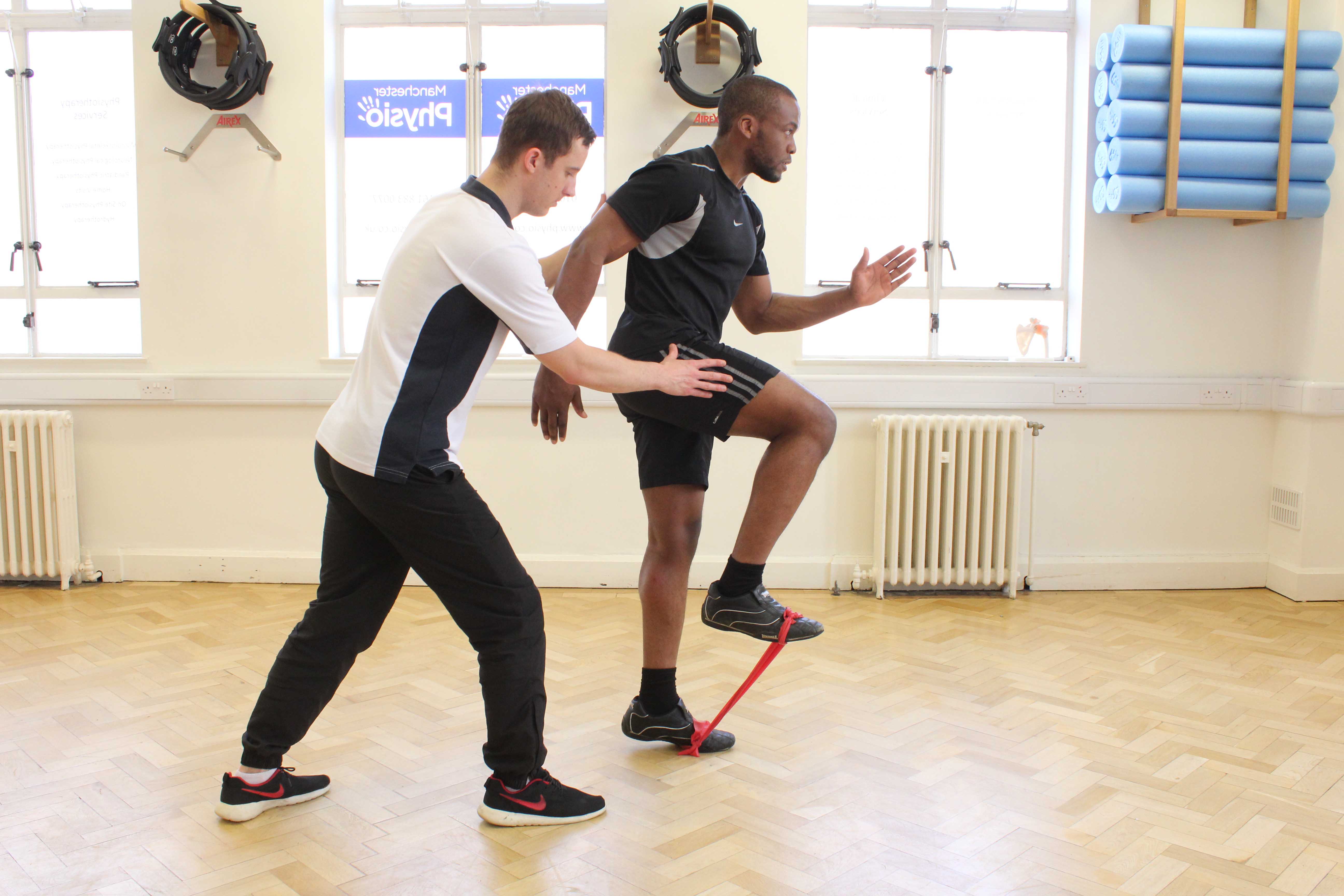 Above: Sport rehabilitation mobility exercises using a resistance band under physiotherapy supervision
When we use it?
LIPUS can be used to accelerate fresh fracture healing of any bone in the body. LIPUS can be used in conjunction with cast immobilisation for the best possible results.
Benefits of LIPUS
The application of LIPUS has significant benefit on injured connective tissue and bone. It also help treat fractures that have failed to heal such as delayed and non-union (difficulty healing) fractures. Research suggests that LIPUS is most effective if used during the first 2 weeks following injury.
At Physio.co.uk, our physiotherapists may use LIPUS to treat to promote healing following your injury and get you back to a level you were previously as soon as possible.
For more information or to book an assessment please call Physio.co.uk today on
0330 088 7800
. Alternatively,
make an appointment online
.