What is Hemiplegia?
Hemiplegia is characterised by muscle weakness, spasticity (increased muscle tone) and sensory loss, in the arm, leg and trunk on one side of the body. Hemiplegia is often a symptom of a neurological condition caused by damage to the brain or spinal cord such as: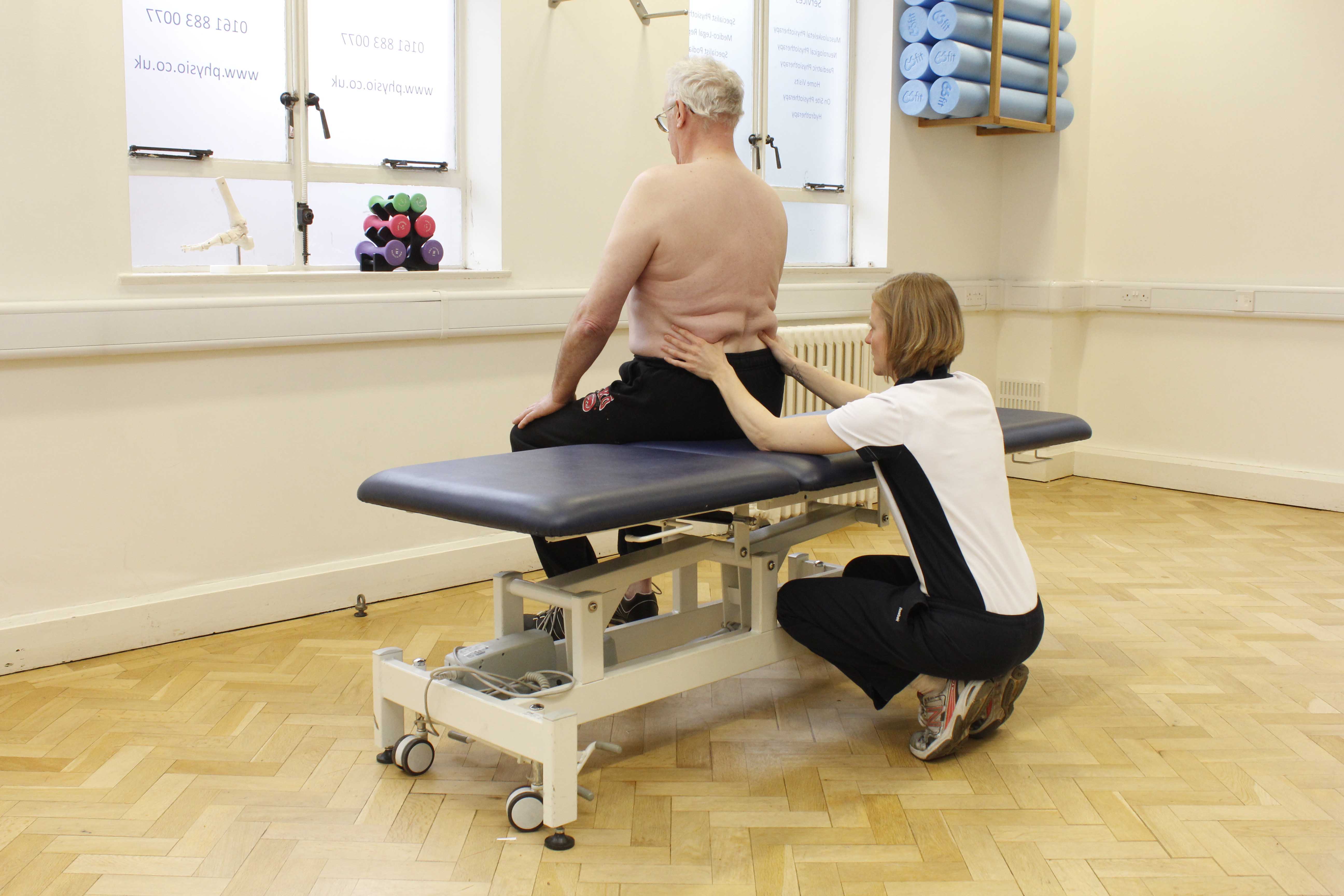 Above: Neurological physiotherapist using passive stretches and mobilisations of the hip, knee and ankle to relieve stiffness
Physiotherapy for Hemiplegia
Physiotherapy will promote normal movement and improve function on the affected side of the body which will increase independence with daily tasks. Physiotherapy at Physio.co.uk for hemiplegia may involve:
Repetitive practice of functional tasks with the affected arm to stimulate motor pathways and improve upper limb function.
Active and passive range of movement exercises to strengthen muscles in the arm leg and trunk and relieve pain and stiffness.
Weight bearing exercises with the affected upper limb
Gait retraining with or without the use of aids
Practicing transfers such as getting in and out of bed, on and off toilet, up and down stairs to promote independence
Exercises to improve core stability and balance
Advice on orthotic devices
Advice on the Saebo flex to maximise support of the hand and the Saebo stretch to increase range of movement, which will enhance ability with dressing, eating or washing.
An initial assessment with one of our specialised physiotherapists at Physio.co.uk will identify your main problems and develop a structured rehabilitation program suited to you. This will ensure that you reach your maximum potential and improve your independence with functional activities important to you.
For more information on how physiotherapy can help you, or to book an appointment please call
0330 088 7800
.