Multi ligament surgery is the surgical repair or reconstruction of two or more ligaments in the knee joint after injury.
A multi ligament injury involves damage to two or more ligaments in the knee and can occur after a rigorous blow or trauma to the knee of considerable force. Commonly other structures in the knee are also damaged such as; meniscus, tibia (shin bone), femur (thigh bone), patella (knee cap), costochondral cartilage (inner surface of knee joint) and surrounding soft tissues.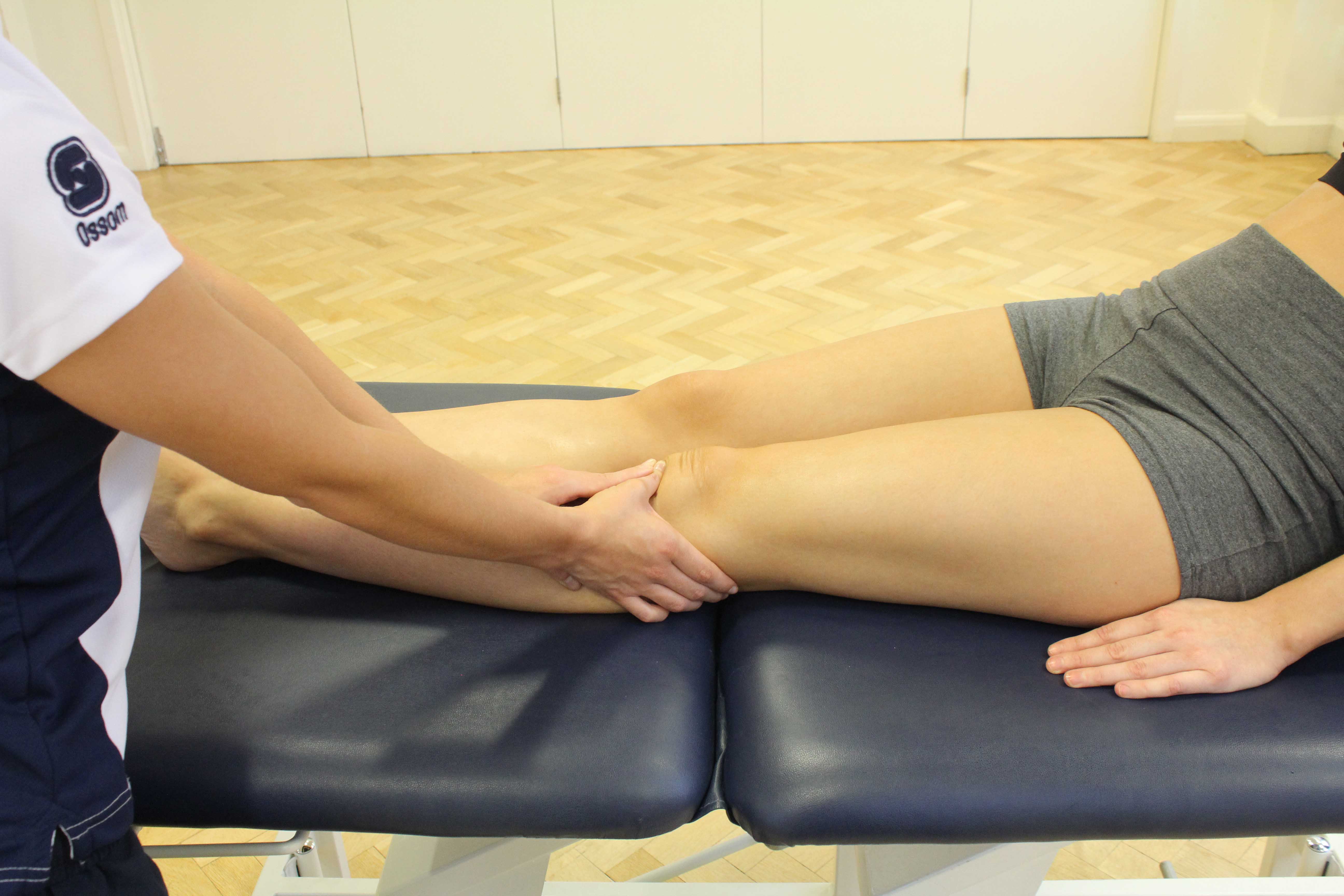 Above: Mobilisations of the patella by experienced MSK therapist
Types of multi ligament injury
There are many types of multi ligament injuries because there is a large combination of ligaments and other structures that can be damaged. Some ligaments are commonly damaged with other structures, for example:
O'Donoghue's triad (unhappy triad) - an injury to the anterior cruciate ligament, medial collateral ligament and meniscus
Dislocated knee - a severe rupture to most of the ligaments in the knee
Postero-lateral rotatory instability injury - damage to structures towards the back and outside of the knee such as the posterior cruciate ligament, lateral collateral ligament and popliteus muscle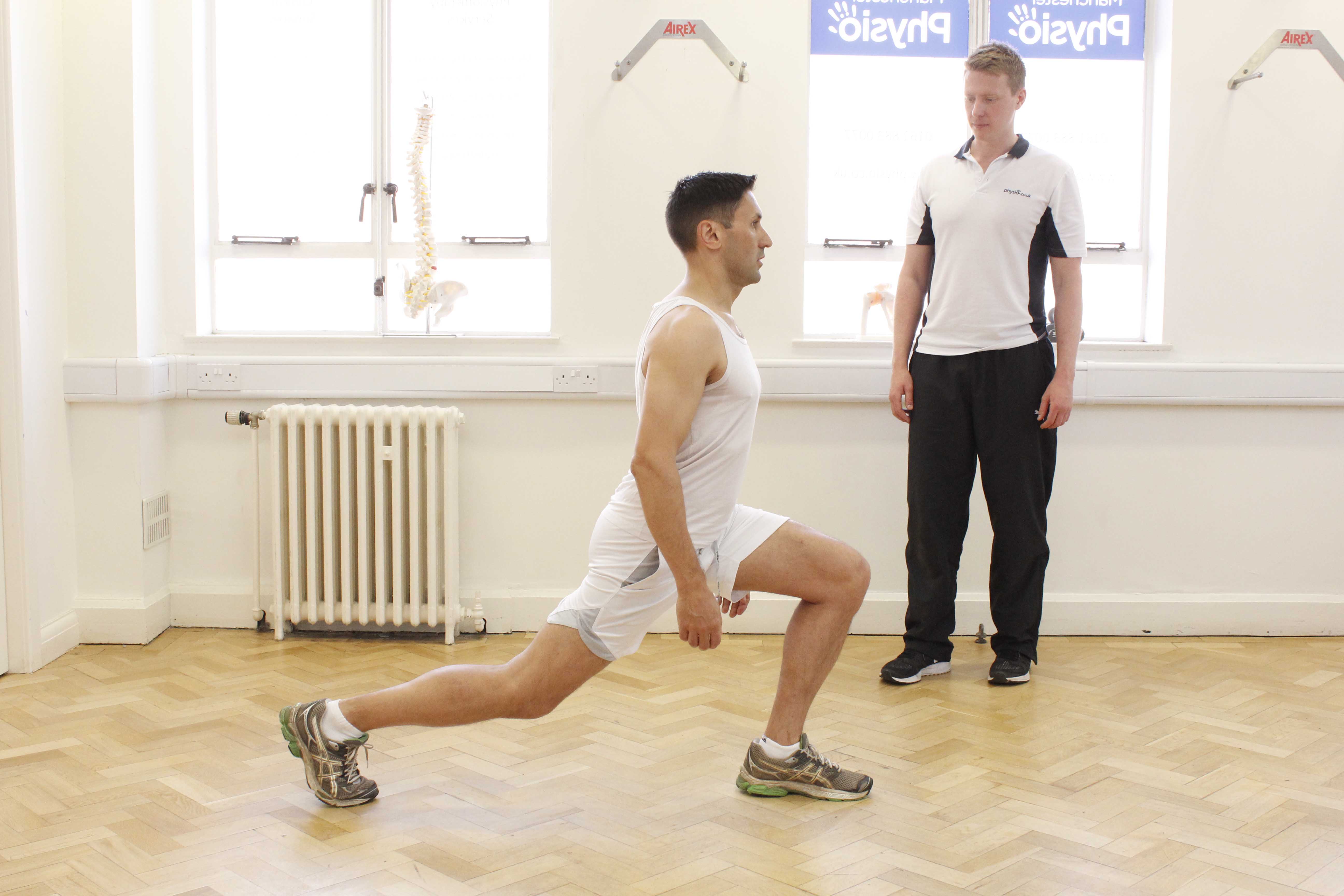 Above: Stability and strength training for the knee, supervised by a MSK Physiotherapist
Treatment for multi ligament injuries
Multi ligament injuries cause a considerable amount of pain and instability in the knee whilst also taking a much larger amount of time to recover than an injury where there is just one or two structures involved. Treatment for a severe multi ligament injury nearly always requires surgery. Multi ligament surgery involves repairing or reconstructing the injured ligaments. The exact surgical technique required will depend on what structures that are damaged, the severity of the injury and other influencing factors.
Surgery after such a severe injury is critical to prevent marked instability, pain, poor function and the rapid development of arthritis. Multi ligament surgery will therefore improve the likelihood for the recovery of function in the knee and a better outlook in the future.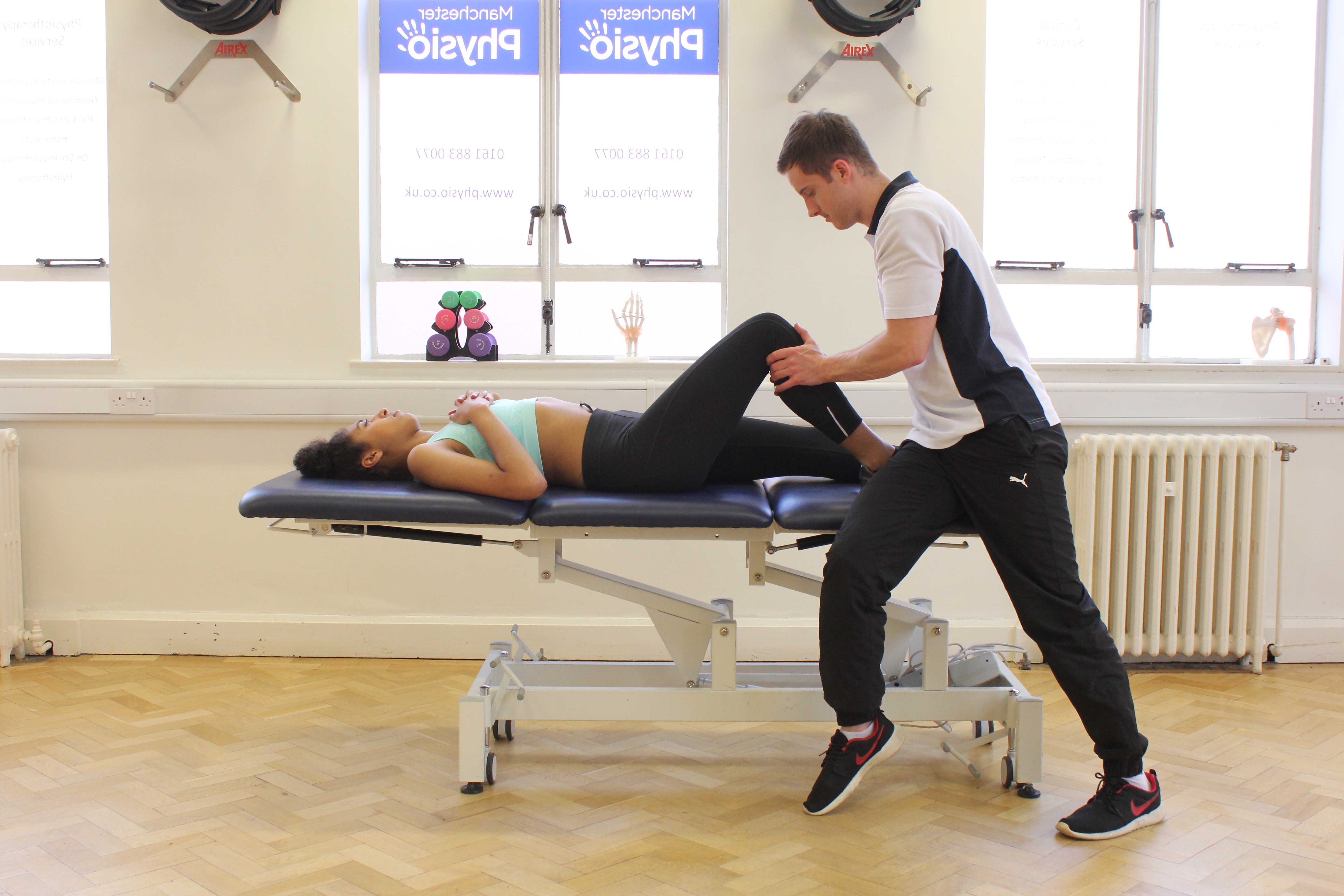 Above: Mobilisations of the knee joint by a MSK therapist
Physiotherapy before multi ligament surgery
Immediately after you have suffered a multi ligament injury you should undergo a comprehensive physiotherapy programme to better prepare you for your surgery and help reduce the recovery time afterwards. The main priority of a physiotherapy programme with Physio.co.uk will be to strengthen the knee as much as practical as well as other joints such as your hip and ankle. Your opposite leg will also be strengthened to provide substantial support for your injured knee.
Symptoms after multi ligament surgery
After you have undergone multi ligament surgery you will experience pain, swelling and loss of function in and around your knee joint. Initially, you will be given elbow crutches as you won't be able to weight bear. You will also have to wear a knee brace that protects your knee and keeps it straight.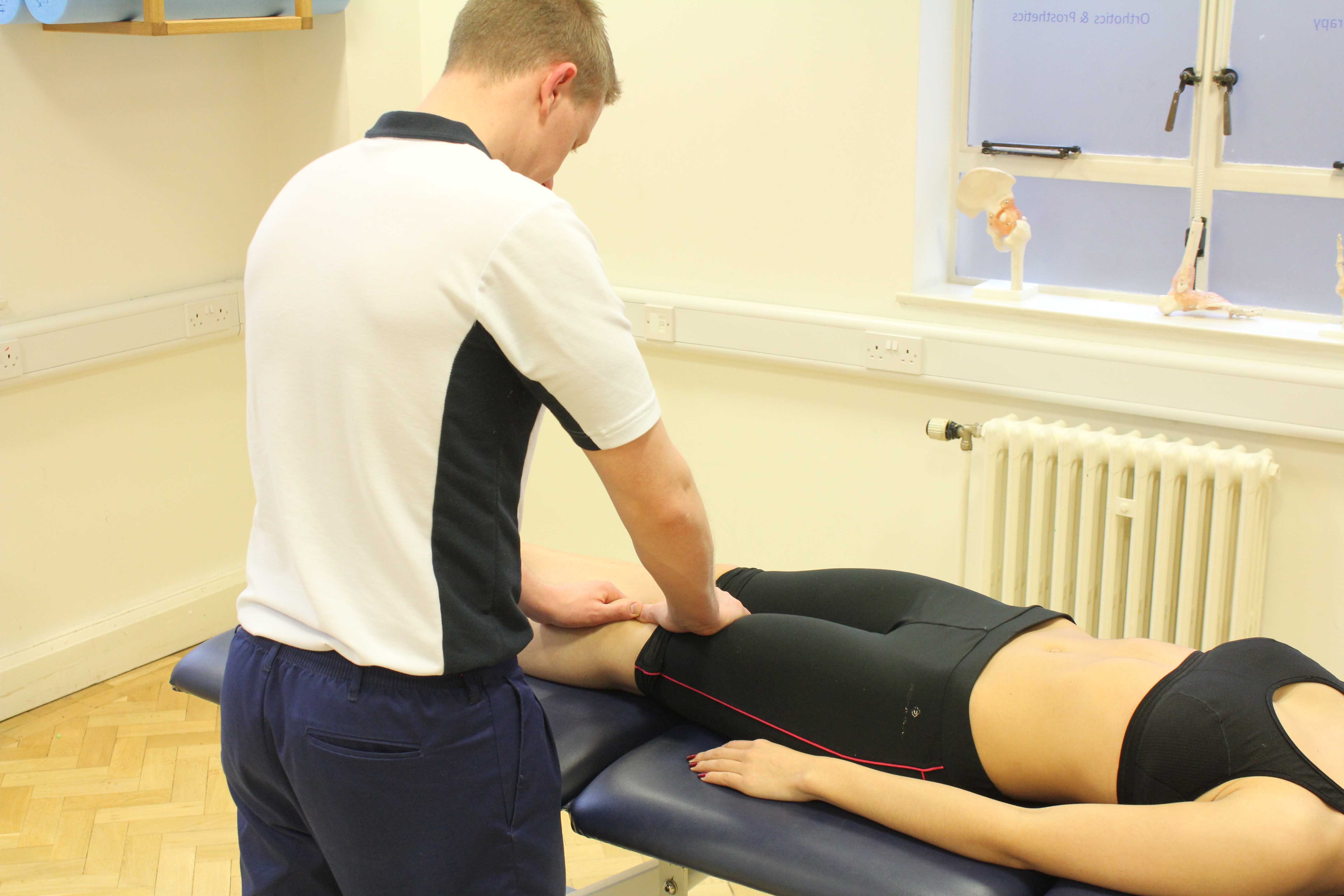 Above: Mobilisations of the patella by experienced MSK therapist
Physiotherapy after multi ligament surgery
Your physiotherapy programme with Physio.co.uk once you have had multi ligament surgery is highly important to the success of your surgery. Your programme will depend on a number of factors including:
Type of injury
Degree of injury
Number of ligaments damaged
Surgery technique
Pre surgery condition
The general principles of your rehabilitation will Physio.co.uk after multi ligament surgery is to:
Control pain
Reduce swelling
Increase range of motion
Increase strength
Improve muscle control
Improve proprioception (jumping)
Normalise gait
Functional exercises, including sports specific drills
Return to functional activities, hobbies or sport
After multi ligament surgery, Physio.co.uk will provide you with an individual and specific physiotherapy programme that is aimed directly at your individual status and recovery. Depending on your injury, physiotherapy will involve a variety of rehabilitation activities including:
Early stages of rehabilitation
PRICE – protect, rest, ice, compression, elevation
Patellar mobilisations
Passive range of movement exercises
Partial weight bearing activities
Quadriceps stretches and strengthening exercises
Calf and hamstring stretches and strengthening exercises
Strengthening exercises for hip and ankle
Strengthening exercises for uninjured leg
Hydrotherapy
Later stages of rehabilitation
Patellar mobilisations
Quadriceps stretches and strengthening exercises
Calf and hamstring stretches and strengthening exercises
Weight bearing exercises
Balance and proprioception training
Gait training exercises
Gentle static bike training
Hydrotherapy
Agility training (changing direction, twisting)
Gradual progression of activities that are specific to your hobby/sport
Summary
Multi ligament surgery is vital if you have suffered severe damage to two or more ligaments in your knee joint. It is necessary to surgically repair or reconstruct the injured ligaments to regain essential stability and normal function in your knee. An individual, comprehensive physiotherapy programme with Physio.co.uk is also critical to ensure your surgery is a success and to return full function and strength in your knee. Both the type of multi ligament surgery and the activities involved in your rehabilitation will highly depend on the form of injury you have obtained. Physio.co.uk will provide you with an exclusive programme that is personal to you. This will help ensure that you can get back to whatever it is you love doing the most, whether it is your job, hobby or sport!
Call Physio.co.uk now on 0330 088 7800 for more information or to book an appointment!