Neurological physiotherapy treatment will help manage
contractures (soft tissue shortening)
in order to limit and correct contraction of limbs. Contractures can occur when the hands, feet leg or arms slowly start to pull in towards the body and stiffen up. This can also be a symptom of other
neurological conditions
such as a
stroke
,
spinal cord injury
or
Parkinson's
. The onset of connective tissue shortening and
stiffness
in response to prolonged immobilisation caused by paralysis is rapid. The development of contractures may also occur due to
muscle weakness
and
spasticity (increased muscle tone)
.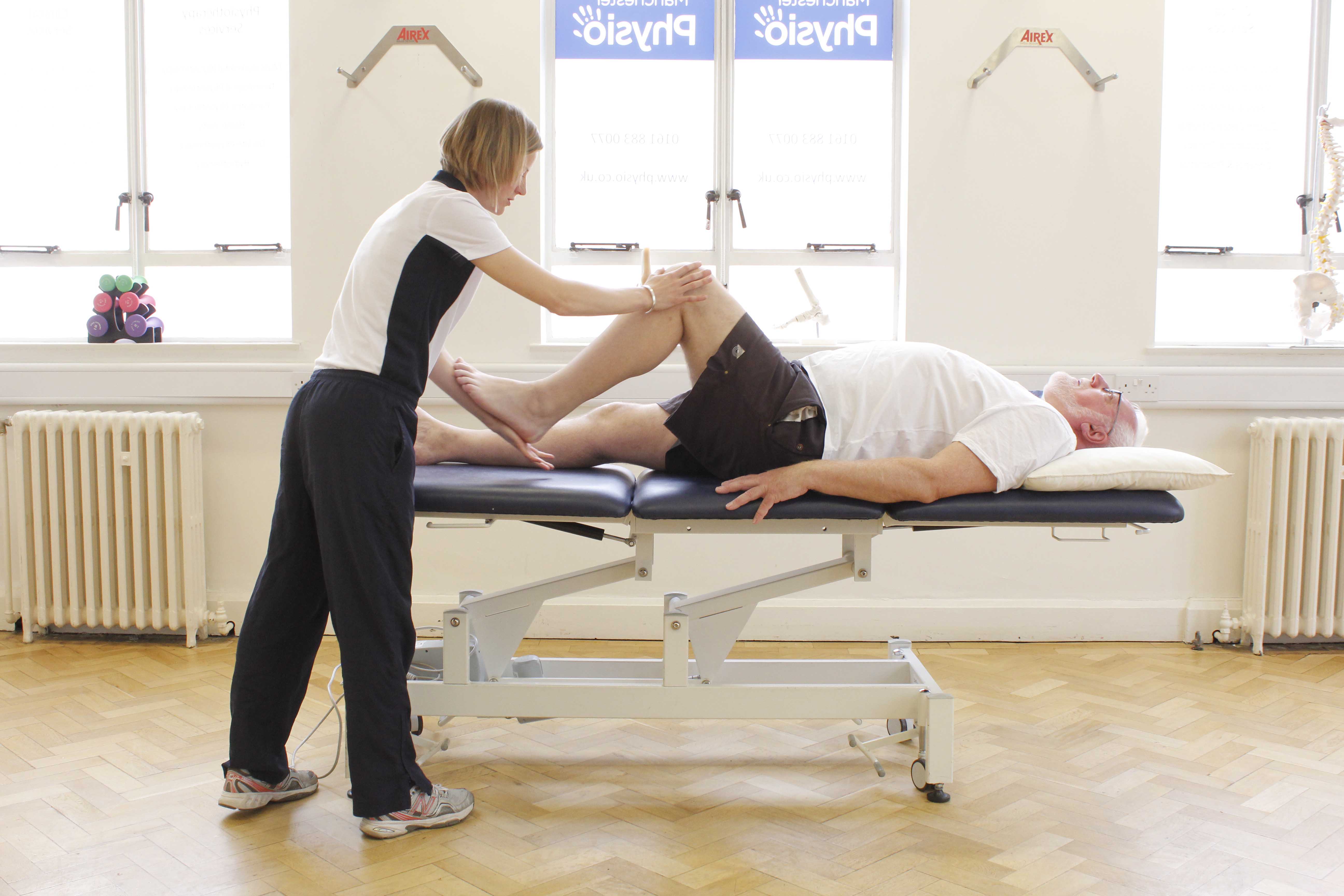 Above: mobilisation and stretch exercises to the hip, knee and ankle applied by a specialist physiotherapist
Physiotherapy treatment will help reduce the impact that contractures have on your life and increase your independence with daily tasks. Physiotherapy treatment may include:
At Physio.co.uk our neurological physiotherapist are experienced at treating individuals with contracture problems. Physiotherapy treatment will help you achieve your optimal functional capabilities through correct
positioning
,
advice
on comfortable postures and
stretching
. This will also ensure that you are safe around your home and avoid falls and injuries.
Your structured treatment programme will be suited to your needs and involve short and long term goals to make sure you reach your maximum potential.
For more information on contracture management or to book an appointment today, please call physio.co.uk on
0330 088 7800
, or alternatively
book online
.