If you have been diagnosed with a neurological condition it can be difficult to absorb all the relevant information your doctor provides you. There are often questions you will only think of later and some information you will not realise you need. Some literature about your condition handed out in leaflets may be too simplified and lack the detail you seek. Whilst many sources on the internet contain very technical information and terminology, that may be based on outdated research and so appears to contradict other similar websites.
At Physio.co.uk we have a team of specialist Neurological physiotherapists that collectively have many years of experience assessing and treating all manner of neurological conditions. With their patient focused treatment they routinely explain the details of a condition in easily accessible terms and can answer any questions which arise.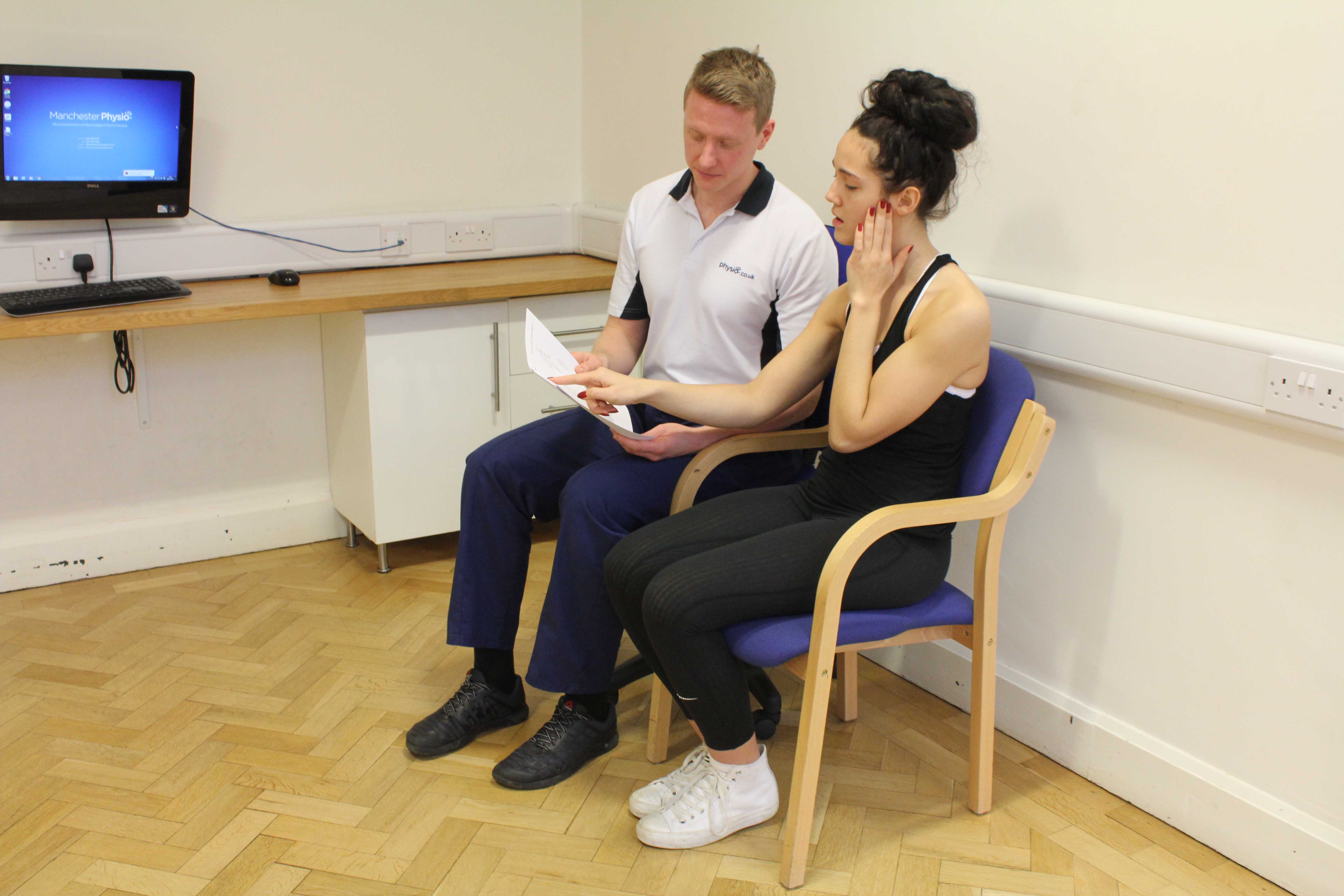 Above: Patient advice provided by an experienced neurological physiotherapist
We provide a confidential service and understand that these clinical issues may affect you personally with significant changes to your lifestyle. With that in mind there are no 'silly' questions and would encourage you to seek clarification about any concerns you may have regarding your condition, treatment and other available support services.
Although our business name is Physio.co.uk we also provide other key services important to neurological rehabilitation, including Occupational Therapists and Speech and Language therapists.
For an overview of different neurological conditions and the treatments we provide you can find a comprehensive list under the following titles found on our website.
For more information or advice about physiotherapy and your condition, or to book yourself an appointment, please contact us via email at
office@physio.co.uk
or call us on
0330 088 7800
.