At Physio.co.uk, we have specialist physiotherapists who are trained to deliver a serial casting service.
Firstly, the range of movement in the joint will be measured using a goniometer and the muscles response to stretch will be assessed. It is important that the limb is held in a position that ensures optimum joint alignment and stretch whilst the cast is being made. Often this may require two therapists.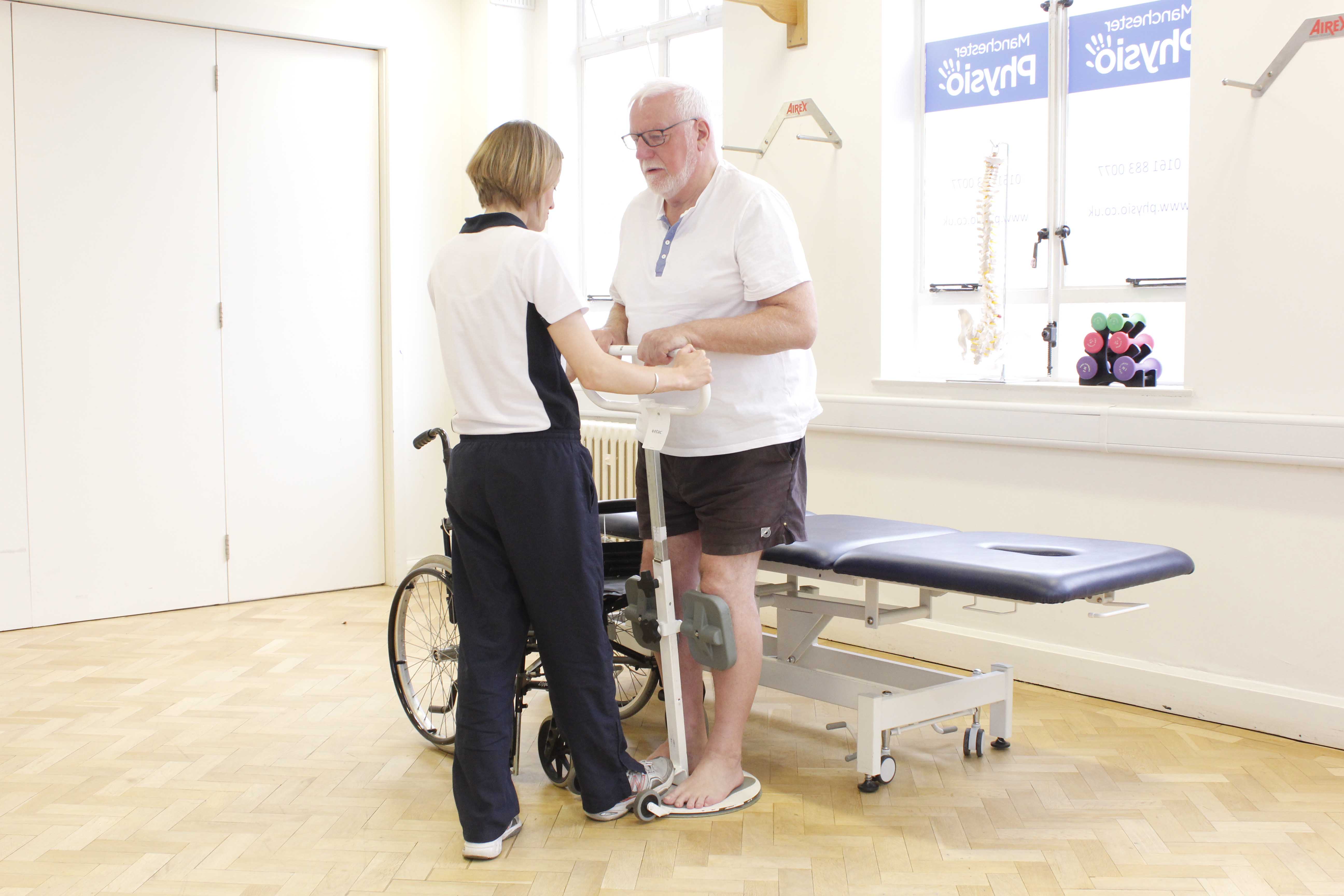 Above: Practicing fuctional transfers to a bed with close supervision from a neurological physiotherapist
The serial casting procedure is pain free and should not take any longer than one hour. Once the cast is made, your physiotherapist will advise you to monitor the limb for side effects and keep in contact with the clinic if there are any problems.
One week later, the cast will be removed using a vibrating saw or strong scissors that are specially designed to cut the cast but will leave skin integrity intact. Then, another cast will be made, this time at a greater angle of stretch than the previous cast. This procedure will continue for 4-8 weeks or until the target range of movement is achieved.
Serial casting does not replace the need for physiotherapy. It is essential that the individual follows a strengthening and stretching exercise regime as prescribed by Physio.co.uk during and following completion of the splinting procedure.
Serial casting an effective treatment tool to increase range of movement when it is delivered and monitored by a specialist physiotherapist. The assessment for serial casting, physiotherapy sessions and the splinting procedure can be completed at your home or in one of our clinic locations.
To book an appointment or discuss the benefits of serial casting with one of our neurological physiotherapists, please contact us now on
0330 088 7800
.
Alternatively, follow the links below for more information: