Physio.co.uk provides a full range of services to address your clinical therapy needs. This includes occupational therapy services, which specifically address the issues of overcoming a physical limitation when interacting with the environment around you. This could include simple daily activities like dressing, cooking and shopping, or be related to your duties in a work environment.
Physio.co.uk provides a private occupational therapy service in Greater Manchester, Cheshire and Merseyside. Our specialist occupational therapists have experience providing a wide variety of services to individuals with many different conditions. We aim to provide an effective occupational therapy service to respond quickly to client's needs and allow them the best opportunity to realise their potential.
A diverse service with no waiting lists, Physio.co.uk allow individuals to reach their goals, return to activities of daily living and improve the quality of their lives.
With home and clinic based assessment and treatment sessions available our occupational therapists assist a huge variety of individuals including children, adolescents, adults and the elderly.
The Manchester OT website provides information on our broad range of services and how individuals, organisations, charities, solicitors, case managers and businesses can benefit from our comprehensive occupational therapy assessments and reports.
For more information on how occupational health physiotherapy can help treat your conditions, or to book an appointment with Physio.co.uk, please contact us via email at
office@physio.co.uk
or call us on
0330 088 7800
.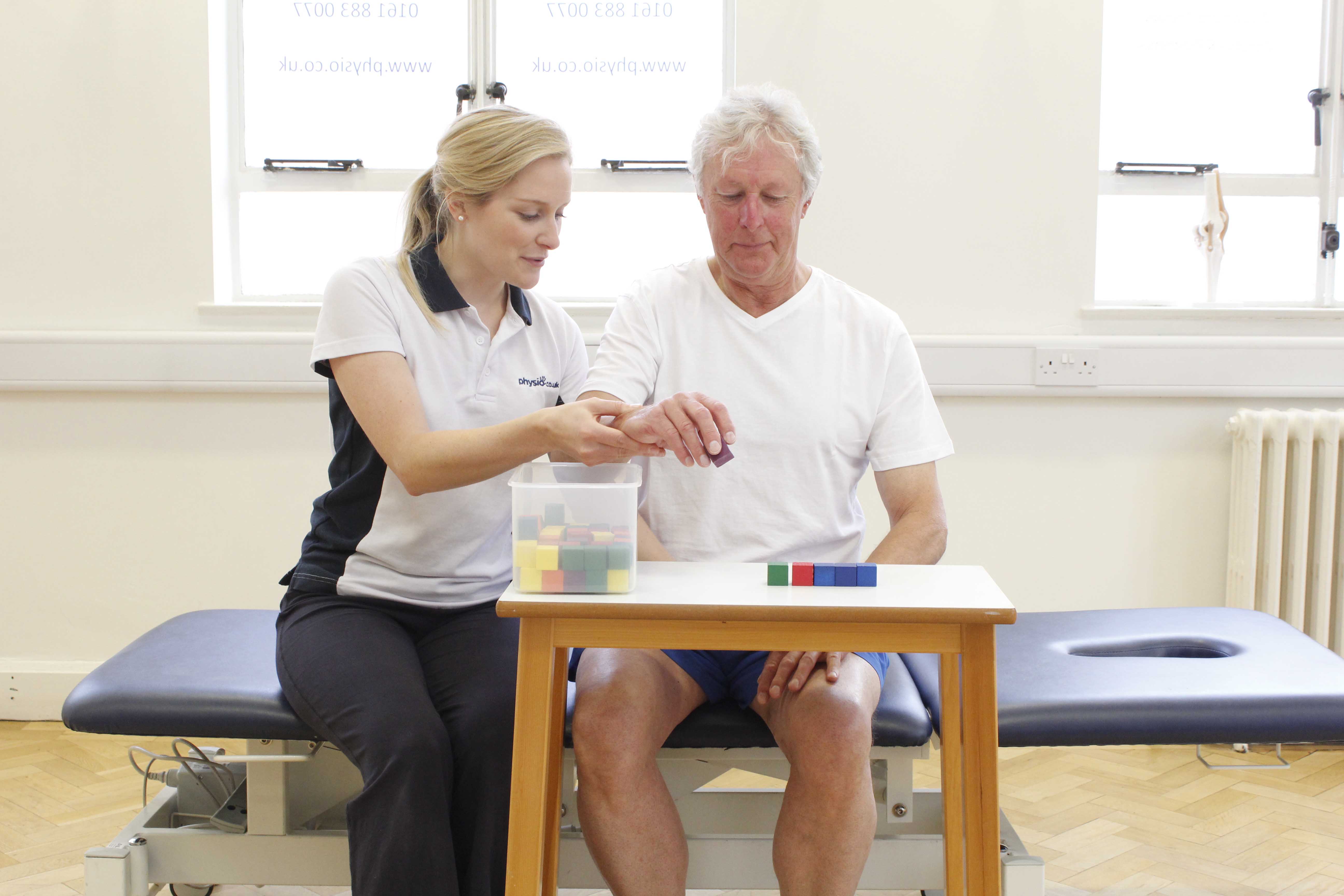 Above: Fine motor skill exercises supervised by a specilaist neurological physiotherapist