Transcutaneous Electrical Nerve Stimulation (TENS) is used to relieve acute and
chronic pain
including:
TENS can also be used with pain following surgery, Raynaud's disease pain, diabetic neuropathy pain and labour and delivery pain.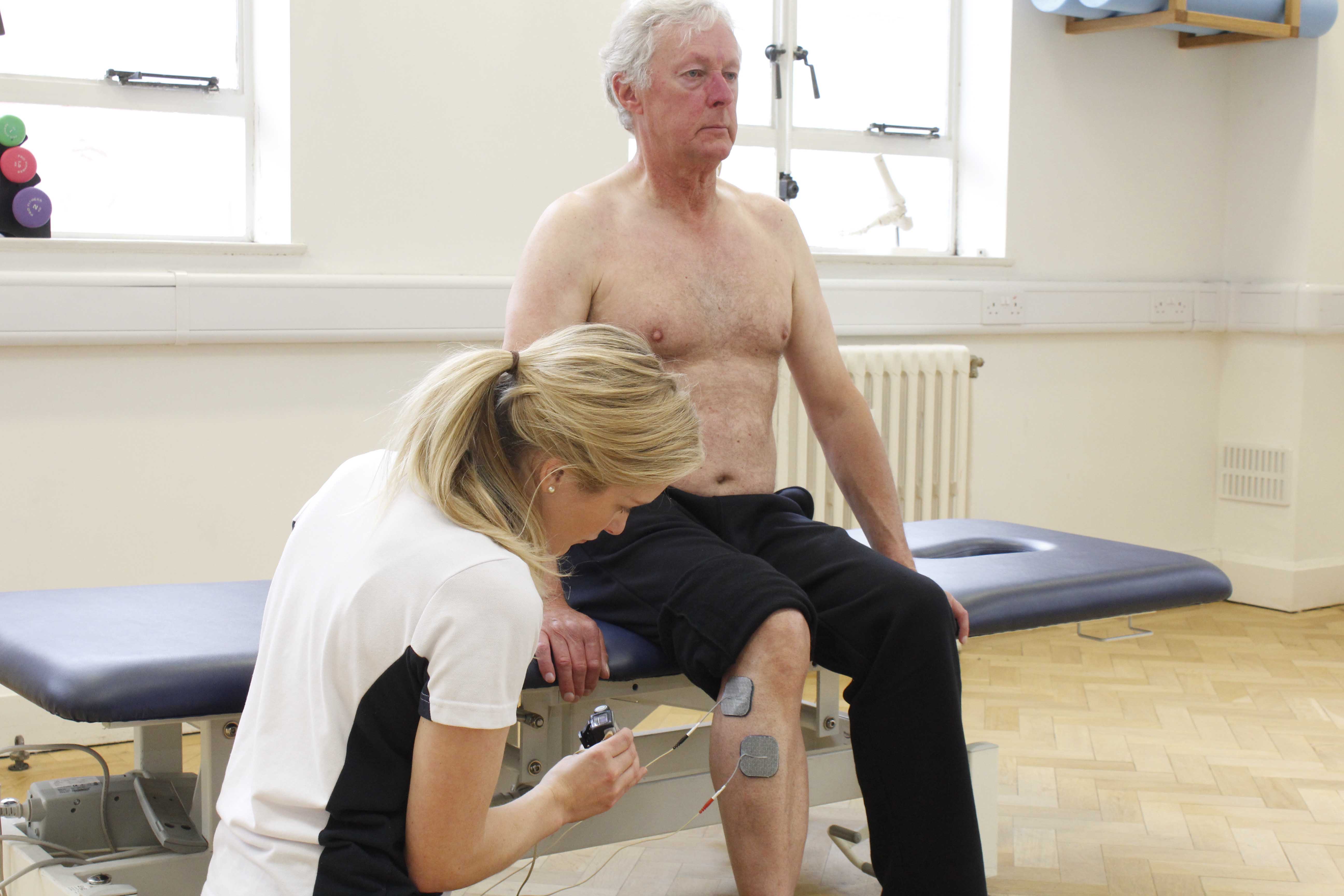 Above: Specialist physiotherapist applying electrical stimulaton to alleviate pain and stiffness
TENS uses electrical stimulation which excites sensory nerves and modulates pain. TENS is effective at reducing pain in two following ways:
Producing natural pain relieving hormones called endorphins
Stimulating 'non-pain' nerve fibres that block nerves carrying pain messages to the brain
A TENS machine is a hand held battery operated unit which can be used during daily and recreational activities. The machine is easy to control and if suitable for you our physiotherapist at Physio.co.uk can provide you with one and teach you how to use it.
For any more information or to book an appointment with us at Physio.co.uk, please call us on
0330 088 7800
and you can also
book online
!